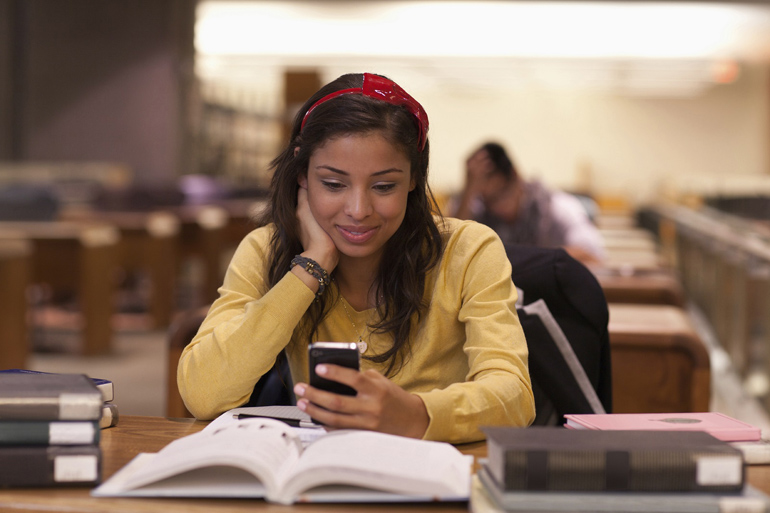 A new school year is around the corner, and Canada's wireless carriers are pushing to sign up as many students as possible looking for new devices and monthly plans. Are there any good deals to be had in the ensuing frenzy?
Back to school has traditionally been a good time to shop for wireless service because there is always something being given away to sweeten a deal. Even the Big 3, notorious for their lack of competition among themselves, are offering something.
Rogers has split them up into "offers" that can vary. One offers a Samsung Galaxy S6 or Galaxy S7 for $0.05 on a two-year Premium+ Tab Share Everything plan. Another takes $10 off a monthly bill for each new number added to a Share Everything plan. A data-focused offer adds 2GB for $5 on select Share Everything plans — meaning only the ones that already start with 5GB, 7GB and 10GB per month.
Rogers' sub-brand, Fido, doesn't offer anything specific to students, but it generally offers lower prices. The carrier is offering an LG G5 for free on a two-year Promo Plus30 plan. Until September 19, it also offers 1GB of bonus data that is only available to 1GB, 2GB and 3GB in-market and Fido Pulse plans it advertises. An additional 1,000 long distance minutes are thrown in for calling several countries, so long as the calls originate in Canada. All the details can be found here.
Not surprisingly, Bell is offering students the same thing Rogers is, namely the 2GB extra on plans that start with 5GB already. Until September 30, there is also a 1GB bonus for tablets on a two-year Tablet Flex or Share plan. Details on those and other offers are right here.
Bell's sub-brand, Virgin Mobile, doesn't deviate much, either. It offers a carbon copy of Fido's 1GB offer, except there are no long distance minutes included.
Keeping in line with the other big brands, Telus is offering a 2GB monthly bonus for $5 for any customers activating or upgrading a premium smartphone on a two-year Your Choice plan. The catch is that the minimum has to be 4GB of data on that plan. This offer is exempted in Manitoba, and is at a 6GB minimum in Quebec. There's also a 1GB bonus for 24 months on a $10 Tablet Share plan. You can check it all out here.
Koodo, Telus' sub-brand, is a little more flexible. It's offering a 1GB bonus on plans that start at $50 per month with at least 1GB, 2GB or 3GB per month on the existing plan.
Wind has a deal ending Aug. 31 where its $45 Everywhere Plan drops to $40/month (from $45) for 10 months. The fine print on this plan is that it's 5GB of full-speed data and unlimited Canada and U.S.-wide calling within a Wind Home Zone, and $0.05/megabyte and 2,400 minutes of Canada and U.S. calling outside the zone.
The $60 plan drops to $55 and offers the same things, only it bumps up Home Zone data to 10GB and provides 1GB when outside the zone.
For the regional providers, Videotron offers students 10% off their monthly bill, so long as they show a student ID. SaskTel is offering students (who must produce student ID) a $20 monthly discount on three particular "Ultimate" plans that cost $55, $70 and $85, respectively. MTS has a student discount (ID required) amounting to $5 off per month for any MyPlan subscription that totals at least $60/month (before taxes) or $50 credit on a smartphone through a 12 or 24-month contract.