CES 2017 in Las Vegas, the largest technology trade show in the world, ended on Jan. 8 and Canadian companies were on hand to showcase their latest offerings. Amidst the thousands of vendors from across the world, here are some of the standouts from the Great White North.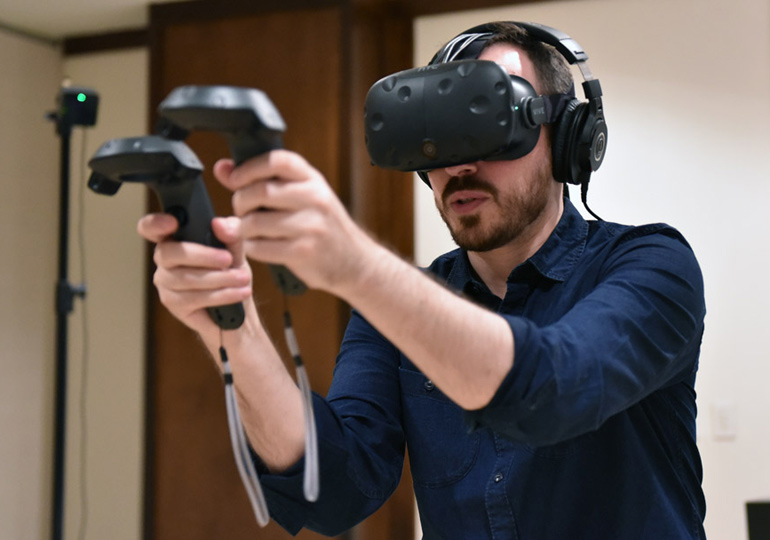 Peraso
A Toronto-based firm tackling a significant issue that currently limits the freedom of movement in the VR (virtual reality) space. High-end headsets, like the HTC Vive and Oculus Rift, offer immersive experiences, except they need to be tethered to a powerful PC to run the content.
Peraso is a chipmaker, and its latest chipset can wirelessly transmit data at 60GHz — basically a 10-fold increase from the current standard that operates in both the 2.4GHz and 5Ghz bands. The company is at a point where it believes it can funnel the 12GB per second of data required to play content on high-end VR headsets by sometime in 2018.
Since it is Wi-Fi we're talking about here, the technology is sure to become more widely-used in routers and mobile devices, like smartphones and tablets even before then.
Tablo
Ottawa-based Nuvyyo showed off two new Tablo devices to continue its approach to streaming and recording live OTA (over-the-air) TV. First is the Droid, which is a dongle that works with the Nvidia Shield set top box and Tablo's Droid DVR app to stream live OTA channels to the Shield. You still need to connect a digital antenna to the other end to pull in the channels, but the dongle makes it possible to record shows to the Shield's own internal drive or an external hard drive.
The Live is purely about freedom of movement. It only needs to be connected to a digital antenna, so it can be situated wherever the signal is best. From there, it wirelessly streams to Tablo apps anywhere within the home over Wi-Fi. In a sense, it's like a Tablo set top box, except there is no DVR functionality, so it's purely about what's playing live.
There is a Tablo Cloud DVR initiative that will likely be subscription-based and allow users to save their recordings to the cloud for streaming anywhere using one of the company's apps.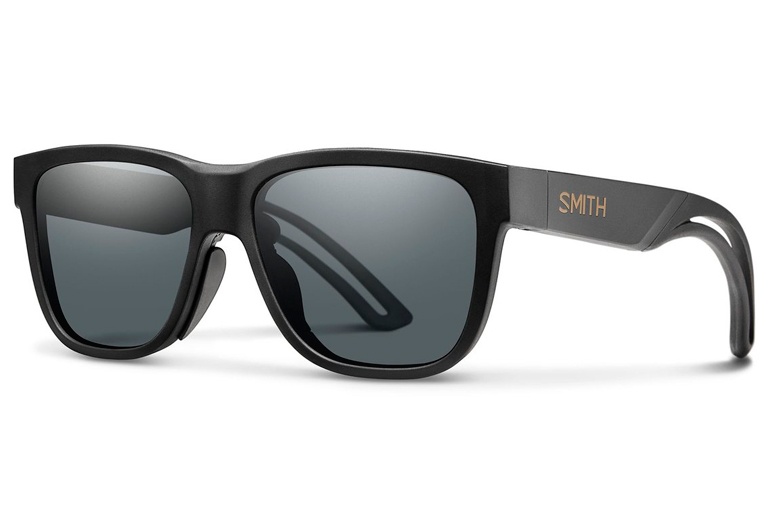 InteraXon
Toronto-based InteraXon had previously made waves (no pun intended) with its Muse brainwave scanner headset, but is now taking on brain-sensing eyewear in a collaboration with Safilo, the Italian eyewear designer. Basically, these new "smart" sunglasses, which are Smith Lowdown frames, integrate the Muse technology inside. The same sensors used to measure brainwaves during meditation to help with cognitive relaxation are embedded inside, so the purpose is essentially the same, only being sunglasses, they can be applied more easily when out and about.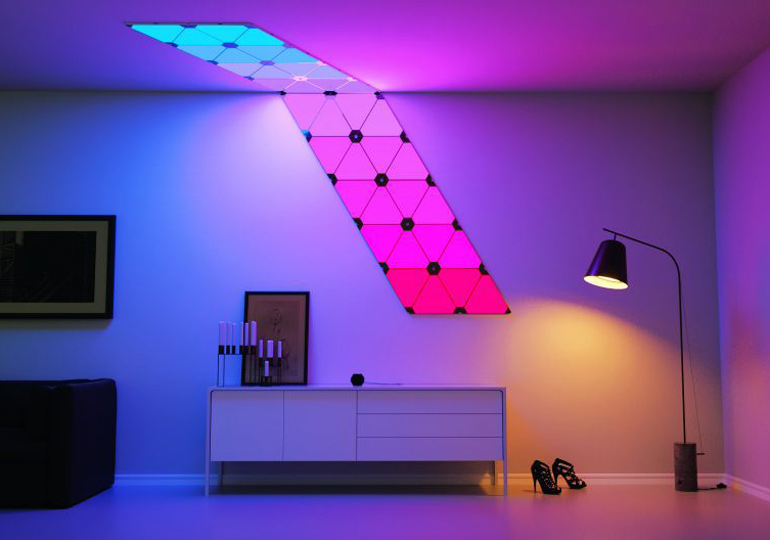 Nanoleaf
When it comes to unique lighting indoors, Nanoleaf's Aurora offers some flexibility based on its modular design. They are smart lighting panels that can be retiled together to make different shapes and patterns on the wall, and can display any colour you like. Fully app-controlled, and with voice control already underway — first Siri, followed by Alexa — plus IFTTT support, there is an impressive level of smart home integration to look forward to. The Aurora is already available to purchase, and Nanoleaf does offer some other lighting products that are more traditional in design.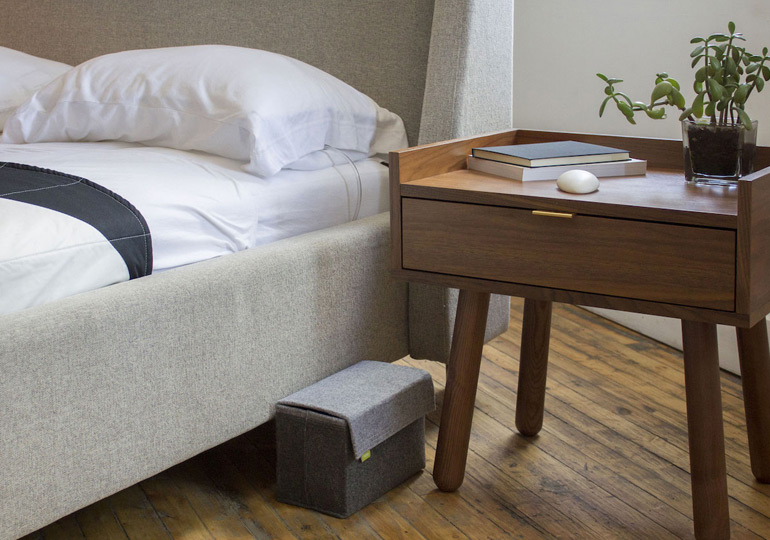 Smart Nora
Snoring isn't fun for anyone, and that's where the Smart Nora comes in as a non-invasive way to curb its annoying effects. The key is there is nothing to wear, like a chin strap, nose strip, dentures or mask of any kind. It is made up of an insert that slides into a pillow, with an inflatable system powered by a pump nestled in a case that sits under or next to the bed. By gently inflating and deflating to move the head ever so slightly, airways in the throat don't contract, thus avoiding the vibrations that create snoring sounds. The mobile app will record your sleep, noting when you snored and when you didn't.
The unit is currently on back order, and while shipping is free to Canada, the device is coming from across the border, so duties and taxes may apply.