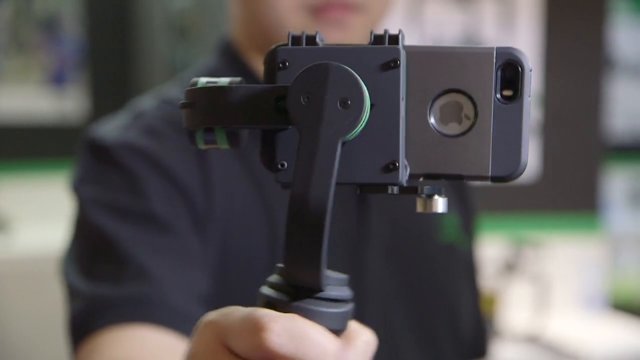 By Gadjo Cardenas Sevilla
Content is king. And nowhere is this truer than on mobile devices like smartphones and tablets. Getting and keeping people's attention is  the endgame for companies like Snap, Instagram, Facebook, YouTube and many others. The same devices that help us consume our content are also some of the best options to help us create content.
Everyone from can be a content creator, we already have the tools at our disposal. Today's smartphones have great still and video cameras, they can capture HD or even 4K video which they can even edit and instantly share via our fast Wi-Fi or 4G LTE connections. With apps like Facebook, Instagram and Snap offering venues for people to create 'stories' from their videos and photos is forcing content creators to up their game, here are some tools that make it easier.
OlloClip Lenses and Pivot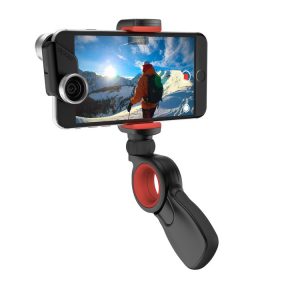 OlloClip has been a pioneer in expanding the range of iPhone cameras for years now.
They have a variety of lens solutions that clip on to iPhones and other smartphones and effectively allow the creation of macro, telephoto, ultra-die and fisheye effects that would require expensive lenses on DSLR cameras. This makes it possible for pocket devices to capture more complex and engaging photos that definitely look more professional.
Pivot is a lightweight articulating grip that allows for better handling of a smartphone. Pivot also has slots for accessories like lights, microphones and other devices that make shooting photos or videos on a smartphone a lot better.
I've used Pivot with an iPhone 7 Plus and an external microphone and have managed to grab great, broadcast quality video.  Pivot is a handy and useful tool, specially for videos and self-shots.
Shure Motiv MV88 Lightning Mic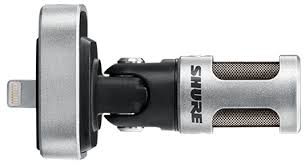 Audio recording on smartphones leaves a lot to be desired. The single or sometimes dual microphones work well when your face is right on them, but don't fare too well when recording video.
Shure's Motiv MV88 connects directly to the iPhone's Lightning port and can be positioned in various ways to capture sound clearly.
I like Shure's approach and their Motiv mobile app worked great for interviews as well as capturing audio during live events.
Zoom iQ5W Pro Mid-Side Stereo Mic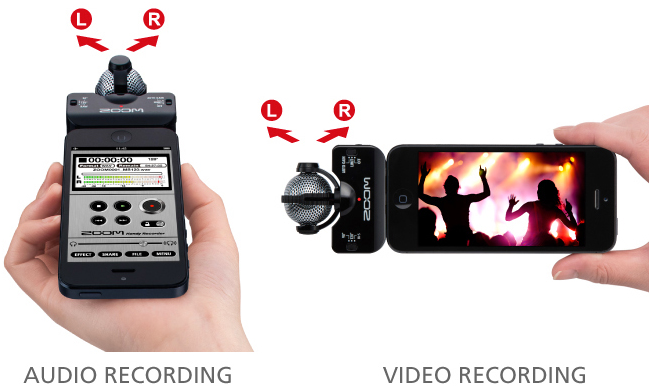 Zoom's iQ5w Pro is a similar microphone which also connects to iOS devices via the Lighting connector. A bit more delicate than the Shure MV88, the iQ5W is a product I'd actually recommend.
It isn't too expensive, has a stellar Zoom companion app for recording, and it also has multiple ways to grab audio and video better.
It also has more onboard controls and the ability to directly plug in a headphone to monitor audio quality and levels. If you're shooting any type of video on your iPhone, the Zoom iQ5W Pro goes a long way in ensuring you get clear sound, which is the deficiency of many videos today.
I take the Zoom iQ5W Pro with me wherever I go, it has replaced my need to carry a standalone voice recorder as well as a standalone video camera, my iPhone and this device are all I need.
External Selfie lights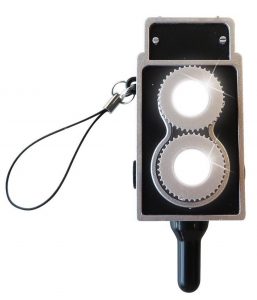 While most smartphones do come with a flash to light dark situations, very few of them have any light up front for taking self-shots or selfies. This means shooting video or photos in the dark will result in grainy, blurred and hard to see photos.
There are various affordable selfie lights and LED keychains that can generate just enough illumination to make night photos work well.
These external lights are also useful for side-lighting objects or people as well as double as flashlights. Some even have other features, the one featured on the left is also a headphone splitter, allowing two sets of headphones to share a connection, which is handy when travelling.
Filmic Pro app for iOS and Android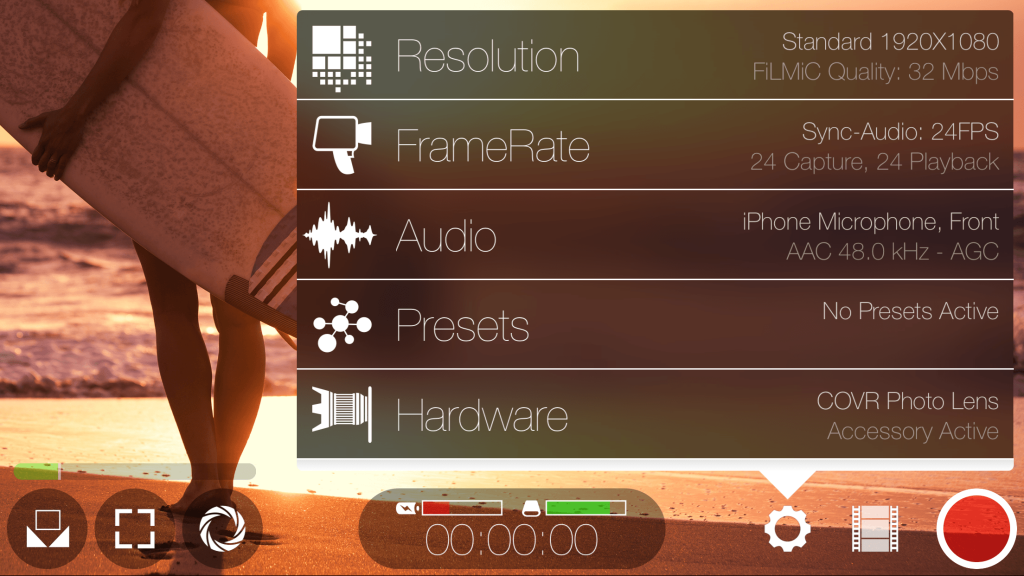 Offering complete control of every aspect of the video camera on phones, Filmic Pro turns mobile devices into portable movie cameras making it possible to tweak and balance dozens of settings to get the best and most filmic shots possible. Movies shot on Filmic Pro have been entered into film festivals as well as even made into TV ads and you wouldn't know these were shot on a phone.