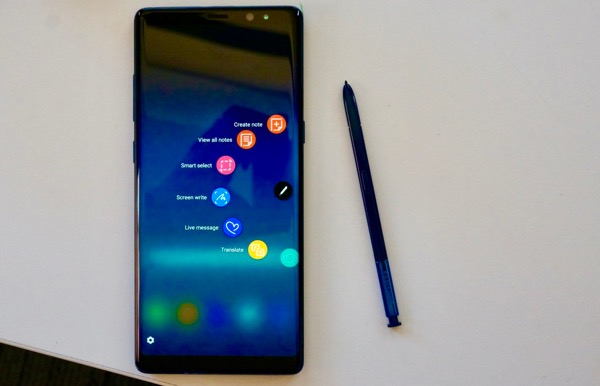 By Gadjo Cardenas Sevilla
The Galaxy Note series has always been Samsung's showcase product. It is here that they've introduced their new designs and materials, features like the Edge Display as well as the venerable S Pen stylus.
The Samsung Galaxy Note 8 receives a similar design to the Galaxies 8 and 8+, but with more refined corners and an even more immersive Infinity Display. To accommodate the new display and bezel-free design, we now have a taller, thinner profile that's easier to hold in one hand.This is a 6.3-inch displace with an 18.5.9 aspect ratio, yet it is lighter than many devices, including the new iPhone 8 Plus.
Samsung has placed all its best technologies in the Note 8. This includes a 10-nanometer octa-core (2.35GHz Quad + 1.9GHz Quad), processor, 6 GB of RAM, Gigabit LTE + Gigabit Wi-Fi speeds where available.
Simply put, this is one of the most powerful smartphones ever made and has more processing power out of the box than many laptops on the market today. A point that Samsung stresses when it talks about the DeX, a dock accessory that uses the Note 8 (as well as the Galaxies 8) as the brains for an Android desktop experience when connected to a monitor, keyboard and mouse.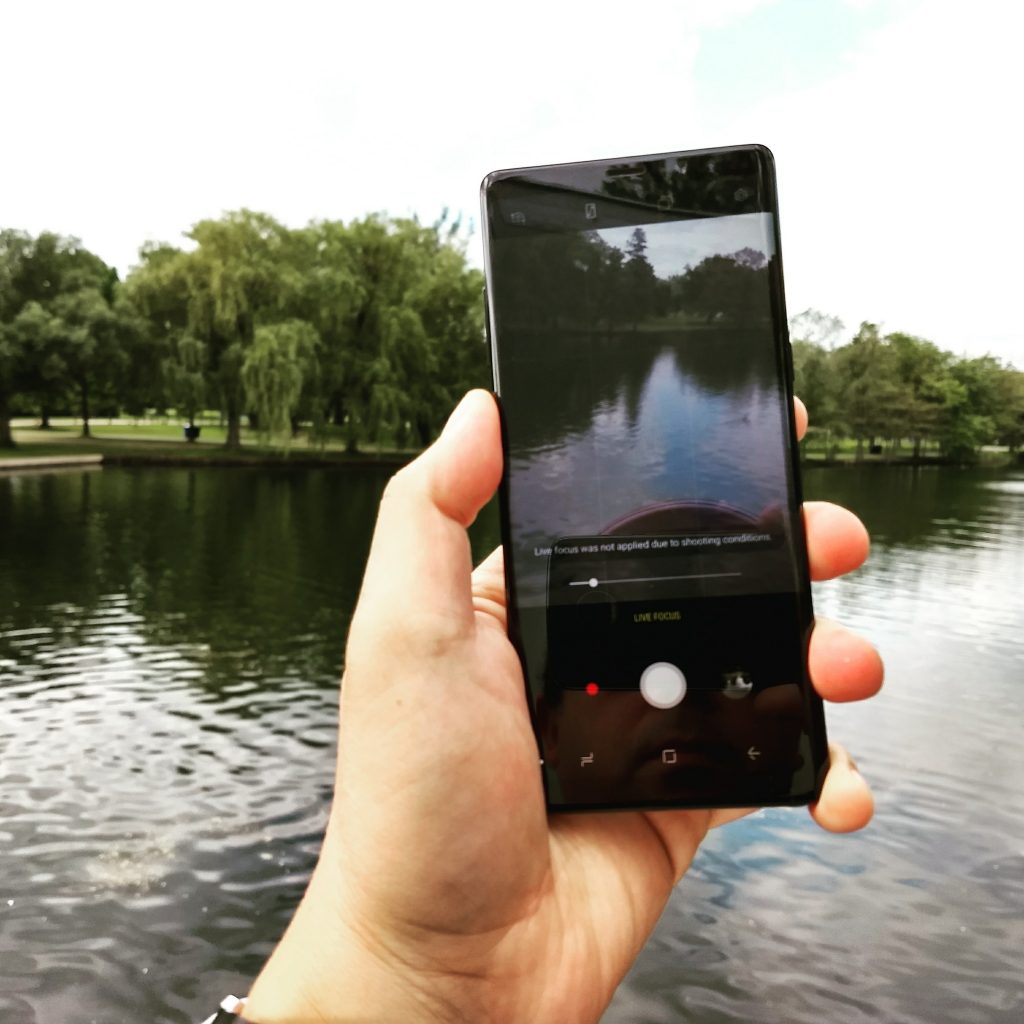 The 6.3″ Quad HD+ Super AMOLED display is a treat and outdoes many competing models by being brighter and more saturated. The S Pen also gets an upgrade, with 4096 pressure levels, IP68 resistance, and even more standard functions. The S Pen stands along in the smartphone world as the only full-featured stylus option for a smartphone and is one of the reasons why consumers continue buying Note devices.
The Note 8's best feature for me is its dual-camera. We've seen this set-up before and it is quickly becoming the norm, but Samsung's execution in hardware and software is spot on.
We get two 12 megapixel cameras, a telephoto and a wide angle which can simulate a very detailed and clean 2x zoom as well as the desirable 'Live Focus' bokeh effect.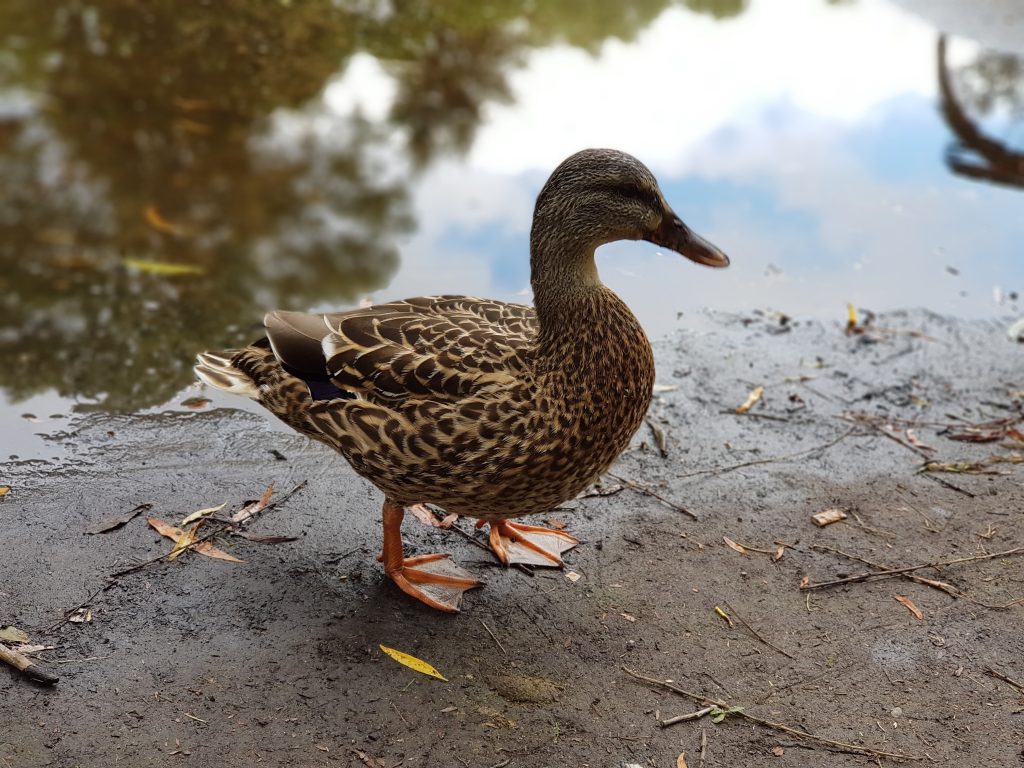 Samsung's Live Focus feature is very impressive. Using the dual lenses as well as computational photography, and its own know-how as a camera manufacturer. It can create the most delicate portraits with gloriously blurred backgrounds.
The Note 8's cameras can separate the details of the foreground and the background very accurately. The Note 8 is more than a one-trick pony. It takes awesome photos in nearly every condition. Plus, it has a host of great settings and manual controls should users want to dig a bit deeper to make even greater pictures.
I'm confident in saying that if you take a lot of photos, you can leave your DSLR or point-and-shoot cameras at home and get by nicely with the Note 8 for 80 percent of your photography needs.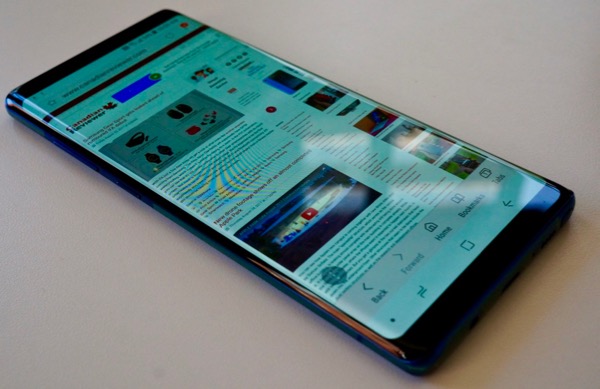 Samsung knows their camera is outstanding. They know the Note 8 is the best smartphone they've ever made. It's true.
They also know they can charge an unprecedented price for this device. As we see smartphones escalating into luxury items, Samsung is pitching the Note 8 at the very top of the heap.
Costing $1,300.00 off contract, the Samsung Galaxy Note 8 is just as expensive as a premium Ultrabook or a DSLR camera and lens.
While the price of admission is steep, the Samsung Galaxy Note 8 rewards owners with the most expansive stylus solution on a smartphone today.
They also get two of the best smartphone cameras in the market today and a modern classic in terms of design and execution and one of the best examples of how an edge-to-edge display can be executed.