By Gadjo Cardenas Sevilla
Apple concluded its yearly World Wide Developer's Conference (WWDC). This year's keynote was light on exciting announcements as Apple doubled-down on software which makes sense for a developer-focused event.
Apple says around 6,000 developers were present at the event, held for the second consecutive time in San Jose, California. There were no hardware releases, as expected, this year and no mention of any upcoming products. While this is not uncommon since WWDC is really about unveiling future technology and developer tools, Apple has used the attention to reveal hardware such as new Macs, iPads or even Apple TV or the HomePod in past years.
iOS 12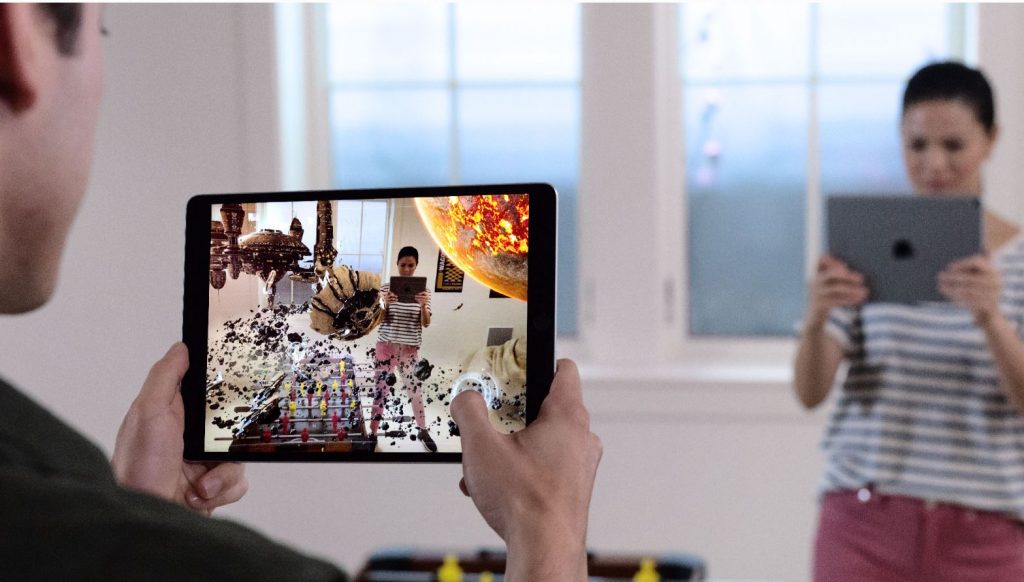 Apple's focus for iOS 12 is on performance enhancements, improved security as well as functional updates. There's improved support for AR (Augmented Reality) which Apple sees as an exciting way to use mobile devices and integrate digital elements into the real world using cameras, sensors and software.
Focusing on the iPhone's core user base of younger users, iOS 12 improves on certain popular features. Facetime, which is the iPhone's class-leading video calling app has been improved so it can now allow for group chats. Previously a one-on-one calling service, Facetime now enables up to 32 people to talk simultaneously and broadcast video.
Apple also added some new Animoji, which are animal avatars that people can use to speak through and send video messages with as well as a new Memoji feature which is a digital Mr. Potato Head of sorts that lets you mix and match features to create an avatar that looks like you, this is similar to AR Emoji introduced by Samsung earlier this year on its Galaxy phones.
A focus on unfocusing from technology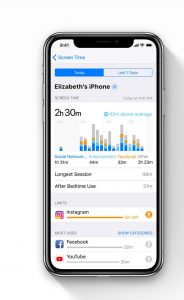 Tackling the issue of smartphone addiction, Apple has also unveiled various apps and tools on iOS 12 that will help people track, manage and curb excessive phone use.
The Screen Time features tracks phone and app use to help quantify device usage as well as to help parents set parameters for their child's screen time.
Smartphone addiction is very real and Apple sees some responsibility in helping users determine what they are spending so much time on so they could self-regulate their tendencies to spend too much time on their phones.
Some updates to how Notifications are handled on iPhones and iPads help reduce interruptions on an app level as well as give users more granular control of how apps can send alerts and notifications.
mac OS Mojave
Apple also took the wraps off the next mac OS, code-named Mojave, like the desert. Offering some incremental feature updates, the biggest feature in mac OS Mojave is a new Dark Mode, which is ideal for editing photos or videos, coding and programming and is preferred by designers and pros.
The new OS also features Stacks, which is a better way to organize files on busy desktops, as well as the ability to use a nearby iPhone to shoot photos that are automatically sent to a nearby Mac with Continuity Camera.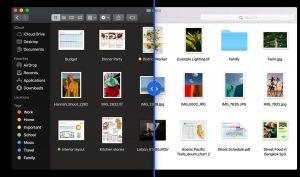 macOS Mojave also  introduces the ability for developers to enable their iOS iPhone apps to work on a Mac. Apple has brought over an assortment of iPhone apps to make them work on Macs.
It's unclear what the benefit of this move is but is likely a way for iOS developers to be able to port existing mobile apps for use on laptops and desktops.
Watch OS 5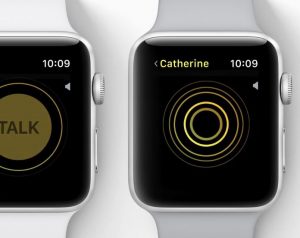 Apple also showcased new features in watchOS for Apple Watch. Including a much applauded Automatic Workout Detection feature which senses for movement and begins tracking activity.
This is ideal for users who sometimes forget to start an activity on their Apple Watch and realize later on that their workout was not tracked at all.
A Walkies-Talkie feature, which give Apple Watch a two-way push to talk feature is clever and interesting for instances where people need to connect to each other more directly.
Apple has also added a Podcasts app to the Apple Watch which can now sync and carry various episodes of audio podcasts to entertain people on the go or while they workout.
All of the announced operating systems from Apple are expected to ship in the fall but will be available for public beta soon.