October is traditionally known as Small Business Month, when we celebrate the businesses that have become the backbone of the Canadian economy.
Small businesses, which can range from sole proprietorships to start-ups employing a small team, and larger, independent companies with fewer than 100 employees, have differing needs depending on their size, scope, and specific industry. But tech usually plays a role in how they communicate with clients, develop products, and manage and access materials; from computers, to printers, cloud storage services, monitors, and more.
Beyond the usual items that would be on a small business' radar, here are some interesting products and technologies worth considering to help up your game.
HP Tango Printer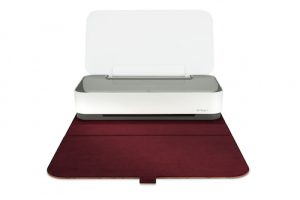 While this compact printer is technically designed for use in smart homes, there's no reason why it couldn't be a seriously useful device for small business owners with limited printing needs. Thanks to cloud connectivity and the HP Smart app (Android or iOS), you can send prints, as well as make scans and copies, from anywhere you have a wireless connection. When in the office, activate printing by voice via Alexa, Google Assistant, or Microsoft Cortana, so a document can print while you're finishing a conversation or coffee in the break room. Enrol in HP Instant Ink, and a new supply will automatically be ordered whenever you're running low. While Tango isn't suitable for small businesses with big printing needs, if you only need to print the odd e-mail, spreadsheet, or document, it's a cute, and stylish, addition to a small office (or home office) space. November, $180, $240 for a version that includes a cover.
Philips E-Series Professional Monitors
If you're in a business where you could make us of multi-display or tiled set-ups, such as graphic design,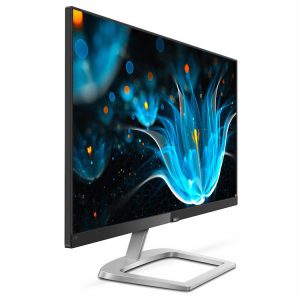 these monitors might be a worthwhile investment. Available in 27-, 24, and 22-inch sizes, they each come equipped with a full HD IPS panel with a wide viewing angle. You'll get accurate colours, which are necessary for things like photo editing. And narrow bezels make it easy to use multiple ones together. LowBlue mode helps reduce harmful blue light rays that come from LED displays, and Flicker-Free technology reduces flicker that can lead to eye fatigue after constant, eight-hour (or more) workdays, staring at the screen. Pricing ranges from US$110 to US$180.
Fujitsu ScanSnap iX1500 Personal Document Scanner
Small business in any industry often scan a variety of documents, from service contracts, to invoices,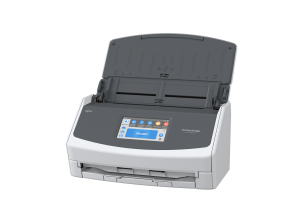 cheques, and other agreements. This handy scanner is easy to operate with a single button on its 4.3" touchscreen. Scan with pre-configured profiles, and save information to the right destination when sharing the scanner among several office members. Use ScanSnap Home to manage and organize files, including documents, business cards, receipts, photos, and more, then search by folders, tags, and keywords. To help save time – a valuable resource for any small business – the scanner even automatically names and suggests titles for scanned documents based on the content and preset naming conventions. Make a correction once to a company name, and it will be reflected on all future scans involving that same company. It can scan 30 sheets/minute in colour-duplex mode, boasts fast start-up, and can easily scans items like business cards and long receipts that tend to curl. CDN$665 list price, available October 12.  You can win a ScanSnap iX1500 with WhatsYourTech.ca by entering the contest.
Sennheiser SDW 5000 Series Headsets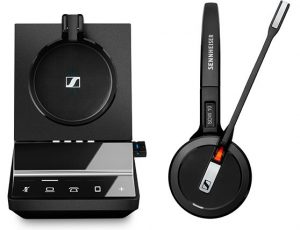 If you have team members who are often fielding calls from a multitude of devices, including an office phone, computer, and even cell phone, this headset can come in handy. First, it can help reduce the strain on their arm, or the craning of the neck. But most interestingly is that the SDW 5015 and SDW 5016 wireless DECT-certified headsets work with base stations that serve as a communications hub for the office, so you can connect from a PC "softphone," a desk-bound phone, a personal cell phone, or other mobile device. For larger companies, use Sennheiser's HeadSetup Pro Manager cloud-based IT management solution to track, monitor, update, and configure multiple headsets through a single Web-based interface.
Linksys Cloud Manager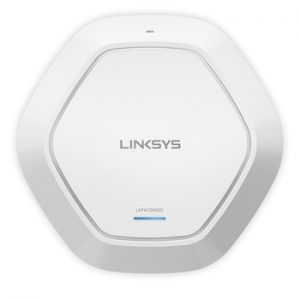 Aimed at small businesses that have limited budgets and resources (which, let's face it, can describe just about any small business!), this cloud-hosted Wi-Fi management platform offers centralized visibility, management, and control of a wireless network. Using the Manager, IT staff can remotely monitor, manage, and troubleshoot wireless networks, manage settings, like SSID and security, configure WEP and WPA, block or allow individual clients, set bandwidth limits, upgrade device firmware, and more, all using a single sign-in. Cloud Manager comes pre-installed with select Linksys Business Wireless-AC Access Points, including the LAPAC1200C (MSRP US$200) and LAPAC1750C (US$330), with availability on the LAPAC2600C (MSRP US$500) coming in November. It comes with a five-year license, with an extension that can be purchased once the five-year period elapses.
SureCall N-Range Cellular Signal Booster
For small business owners or team members who are often on the road, making sales calls across the country, a signal booster can help ensure uninterrupted reception as you cross through rural areas or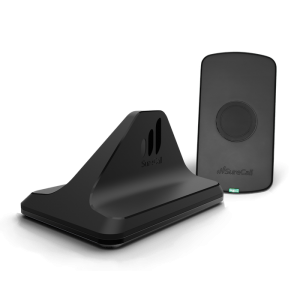 "dead zones" for coverage. This one features patent-pending Extended Range Technology (ERT), which amplifies a signal at its strongest point, boosting it at maximum power before feeding the signal directly to the device. The result is presumably a clear calling experience, uninterrupted texting, and faster data speeds in weak cell signal areas of the road, for onee device at a time. Place your phone onto the NRange air vent phone mount antenna, and get support for 2G, 3G, 4G, and LTE data networks. The kit includes an N-Range antenna, phone mount antenna, and power adapter, and starts at $249.95.