Looking for the right gift for mom this Mother's Day? You'll probably have to order it online since most stores remain closed due to the coronavirus pandemic. And our current state of social distancing also means that this year, you'll want to consider something mom can use while spending time at home. Here are some great tech ideas that fit the bill.
Dyson Lightcycle Morph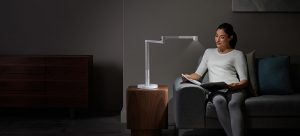 The Dyson Lightcycle Morph light, which comes in both desktop and floor standing designs, is inspired by natural light, using local daylight tracking to deliver light inside a room that mimics what you might get outside. It examines human circadian rhythms and how they can be timed with the rising and setting of the sun. The light emits in one of four formats: task, indirect, feature, and ambient, so mom can get mood lighting while watching TV or reading a book, or task lighting when working in her home office. She can use the app to set a personal profile and light will adjust to her specific needs: for example, a 70-year-old mom will need more light than a 30-year-old one. The light conveniently also doubles as a charger for a phone. It starts at $850 but given how much time mom will be spending at home and indoors, it might be a worthwhile investment.
Kobo Libra H20 7″ eReader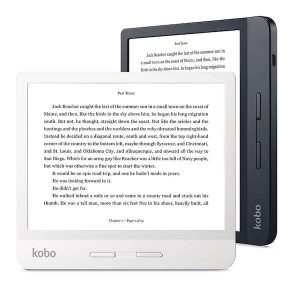 Help mom enjoy some quiet reading time without having to wait anxiously for her order of books to arrive from Amazon. Using an eReader like this one, she can download and read as many books as she wants on the E-Ink screen, which mimics the look of standard paper so she will still feel like she's reading a paperback, but with some cool advantages. She can read in both vertical or landscape orientation and turn the pages using a page flip button. She can get immersed in a novel in bed before turning in for the night or while sitting on the deck or by the backyard pool, even in direct sunlight. Because the eReader is fully waterproof, she can even read in the pool or bathtub! Enter our contest for a chance to win one for a special mom on your list. $200
Apple Magic Keyboard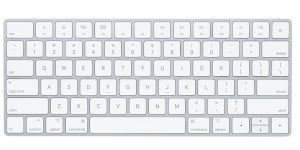 If mom already has a compatible Apple device (OS X 10.11 or later or iOS 9.1 or later), including an iPad or iPhone, consider grabbing her the Magic Keyboard, which will help her get work done easier using the mobile device, especially when her kids might be using her personal laptop for school work during distance learning. The Bluetooth keyboard runs on a rechargeable battery that lasts for about a month and can pair automatically with a compatible Apple device. It works with Mac computers, too. $120
Epson FastFoto Wireless High-Speed Photo Scanning System
There's no better time than now while we are stuck at home for mom to finally get around to scanning the hundreds of archived family photos she has lying around in shoeboxes and photo albums. And this super speedy scanner makes it super easy. She can scan photos in batches of up to 30 at a time at a rate of about one photo per second (really!), and easily assign consistent file names, organize them in folders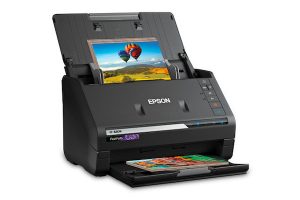 based on year, person, or however she wishes, upload them to digital libraries or social media, and more. It can do two-sided scanning, too, so mom can even digitize the personal message written on the back of a special photo. It's a perfect gift for the mom who has been wanting to do a photo project and hasn't had the time until now to dedicate to it. It's an $800 investment, but if she has hundreds of photos, it's worth it for the time and effort it will save her. And if mom is retired, unable to work from home, and does not have young kids to keep her busy, this might be the perfect home project to keep her from going stir-crazy.

Joby GorillaPod Mobile Vlogging Kit
If mom has decided to start a vlog now that she's stuck at home, themed about parenting, make-up tutorials, fitness classes, cooking, or whatever mom loves to do, this kit will come in handy. It comes with the mobile rig along with a mini LED light and mobile microphone. She can use the GorillaPod Mobile Rig to stabilize her phone while she's recording, the Beamo Mini LED to provide the perfect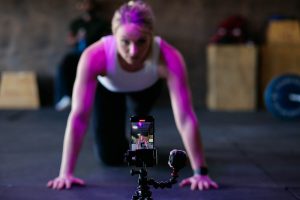 lighting, and the Wave Mobile microphone to ensure her voice is clear and loud enough. The rig can hold a phone in landscape or portrait mode and the iOS or Android myJOBY app can be used to control lighting. About US$200
Want something else? Check out the amazing contests we're running for other great gadgets that would be perfect for mom, including an Amazon Fire 7 Tablet, Google Chromecast, and Huawei Band 3e fitness tracker.