The COVID-19 pandemic has shifted the direction of the consumer technology industry, leading to companies seeing growth in products they never expected to take off like they have and conversely, a decline in products that have, up until this point, been exploding.
During a virtual keynote prior to CES 2021, at the Techfluence virtual media event, Stephen Baker, NPD's Vice President, Industry Advisor of Technology & Mobile, touched on the a few of the most surprising trends for 2020 at both ends of the spectrum.
Surprising Tech Categories That Grew
Baker highlighted three categories in particular that grew more than expected in 2020, largely due to the pandemic: digital photo frames, cleaning accessories, and networking cables.
Digital Photo Frames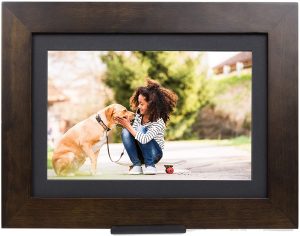 Digital photo frames were popular years ago, just as the idea of digital photography was taking off. People loved the concept of displaying a slideshow of images in their living rooms instead of a single, static photo in a frame. Since we were taking hundreds more photos than before, why not display them, after all? But as social media rose to fame, popularity dipped. The whole idea of physical prints became passe and people focused on storing and sharing images digitally instead.
But now that the idea of having a tangible memory is coming back in fashion, this category is seeing a resurgence. And the latest models go above and beyond their predecessors with new technologies like Wi-Fi connectivity that allows for remotely uploading photos to frames anywhere in the world using an app or e-mail address, along with various customization options, video support, and more.
Baker says the average selling price of a digital photo frame has gone up by 50% and the revenue growth continues to trend upward, with the top brands including Aluratek, Nix, Aura, and Sylvania.
Cleaning Accessories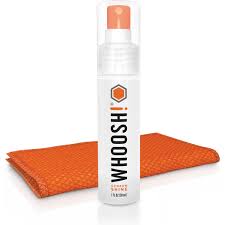 Perhaps the least surprising of the three growth categories, customers are seeking out cleaning accessories more than ever before, from screen wipes to compressed gas for cleaning out computer and laptop keyboards and other electronic devices.
The category saw the highest growth in terms of unit and dollar sales it has seen since 2016, said Baker, with US$90 million in revenue in 2020 and 10 million in unit sales. The top five SKUs in the U.S. hailed from brands like Falcon, Endust, and Norazza.
"'Wash your hands, clean your keyboard' was the mantra of 2020," said Baker.
Networking Cables
If cleaning accessories was the least surprising among these notable three, networking cables are the most. Despite our gravitation towards everything wireless, when it comes time for reliability and speed for being able to work or go to virtual school from home, wired was the way to go. The category was up 36%, representing its highest revenue growth since 2013.
Wi-Fi is great, of course. But no matter how you slice it, you are going to get a more reliable, and quicker, connection when plugging in directly. And as people had to move their offices and classrooms to the home, reliable connectivity became more essential than ever.
Baker admits that even he, in working from home, invested in network cables and a set-up to allow him to connect directly to his home network. "The world needs wires. The most stable network connection is with a wire."
It's worth adding that Baker also addressed webcams, the most obvious growth area for the year, but pointed out an interesting fact: webcams initially grew more dominantly in the commercial versus consumer space, in venues like hospitals and schools, before exploding in the home market. The category, in any case, was up by four or five times compared to 2019.
Surprising Tech Categories That Declined
Every year for the last few, a couple of categories of tech have been consistently growing. But COVID-19 changed that, and some of these categories saw slowed growth due to the pandemic, particularly as a result of more people staying home. These were smart home products, headphones, and wireless power.
Smart Home Products
It seems odd that smart home products made this list – wouldn't people have invested more in smart home gear to automate tasks now that they were spending more time in their residences? It seems the exact opposite happened. "If we are home all the time," says NPD, upgrading to a smarter home was clearly going to be a lower priority."
A large part of the reason for the slowing numbers is because security cameras account for about half of the entire smart home products market. And since people weren't vacationing or going to the office every day or out late with friends and family at night, they didn't really see a need to invest in better home security. Thus, the security camera market only increased by 3% in 2020.
Headphones
Headphones had been exploding over the last few years, especially as people upgraded to higher-end models with hifi sound quality, went wireless, including true wireless earbuds, or sought out headphones with specific features for wearing while being active, whether it's in-ear heart rate tracking or sweat-resistant design. But in 2020, the pandemic saw this category decline due to "a lack of personal mobility, exercising in-home, slow phone sales, and some saturation in Apple," says NPD. Meanwhile, a related category – headsets – grew.
More specifically, was a decline in the entry-level headphones category. Those who require headphones for remote work or schooling, after all, needed to invest in something that would offer good audio quality for talking, listening to virtual seminars, and more.
Still, while there was an uptick in sales of premium headphones, it wasn't enough to offset the losses from the entry-level category.
Wireless Power
If you aren't leaving the house, why would you need wireless power? An AC outlet is never out of reach within the home, or even the office for those who continued to travel back and forth to their places of work. So, it comes as little surprise that the wireless power market, another category that had been growing steadily over the last few years, slowed down in 2020.
In addition to that lack of mobility, the decline was also due to slow phone sales and falling prices, says NPD.
The category, however, did begin to peak by the end of 2020, says Baker, just as the new iPhones were released, with revenue increasing by 8% in the fourth quarter of the year compared to four straight revenue declines.
Bottom Line
The categories of tech that grow each year typically follow the introduction of landmark products. When Apple launched the iPhone, for example, an influx of accessories that could be used with it came to market. When Amazon launched the Echo smart speaker, every company under the sun launched various smart products of all kind that could be controlled by it.
But categories also grow along with consumer trends. As people began to travel more, technology that allows us to remain connected while on-the-go exploded. As social media took over, webcams, vlogging kits, selfie sticks, and smartphones with selfie modes grew. And when there began a push towards health and wellness due to increasing levels of illness and obesity, everything from sweat-resistant sports earbuds to smart bathroom scales and activity trackers became a focus for many companies.
Unfortunately, for 2020, the trends were shaped by a deadly virus and a pandemic. Nonetheless, business must continue, and chances are that by the end of 2021, we'll see a shift back to 2019 trends as life hopefully returns to "normal" and people start traveling again.