The Consumer Electronics Show (CES) 2021 was the most anticipated annual trade event for the technology industry, providing a glimpse into what will be the top trends for the year to come. But things looked a lot different this year. With the world dealing with the COVID-19 pandemic, the Consumer Technology Association (CTA), producers of CES, made the decision to switch to an all-virtual format for 2021.
It wasn't an easy feat. Not only does CES attract thousands of attendees every year, which meant finding a platform that could handle thousands of online visitors at once, but they also needed to find a way to translate the hustle and bustle of a show that is all about in-person connections and hands-on demos, light, sounds, and ambiance, into something everyone could enjoy from their homes. Alone.
How did it all work?
The Microsoft Platform
Back in October 2020, the CTA disclosed that it had selected Microsoft as its technology partner for the virtual event, providing the cloud services for the all-digital event platform. Microsoft Azure, Microsoft Teams, and Microsoft Power Platform, along with other partner solutions, was to deliver everything from the exhibitors showcase to media events, conference programming, networking events, and more.
Karen Chupka, Executive Vice President of CES, says Microsoft was chosen as a platform that the CTA was confident would be able to "allow attendees from around the world to participate easily and securely."
Gary Shapiro, President and CEO of CTA, says the Association underwent a "rigorous search process" before deciding on Microsoft due to the company's "technical expertise, global scale, and experience in creating a compelling digital event."
Microsoft's Executive Vice President and Chief Marketing Officer Chris Capossela said digital events like CES help the company "re-imagine what's possible."
Microsoft had previous experience hosting its own global virtual events, including Microsoft Build, which the company was able to leverage while gearing up for virtual CES. In fact, Microsoft held all six of its flagship global conferences virtually along with several others, and has collaborated with brands like the NBA, NFL and iHeartMedia to deliver digital events through the past year. The company was up for the challenge.
But the most important realization about how to set up a virtual event, wrote Bob Bejan – CVP, Global Events, Production Studios & Marketing Community in a company blog back in October, is that you can't just try to make a live event into a virtual one. Rather, you need to fully re-imagine the event in a new way.
How It Worked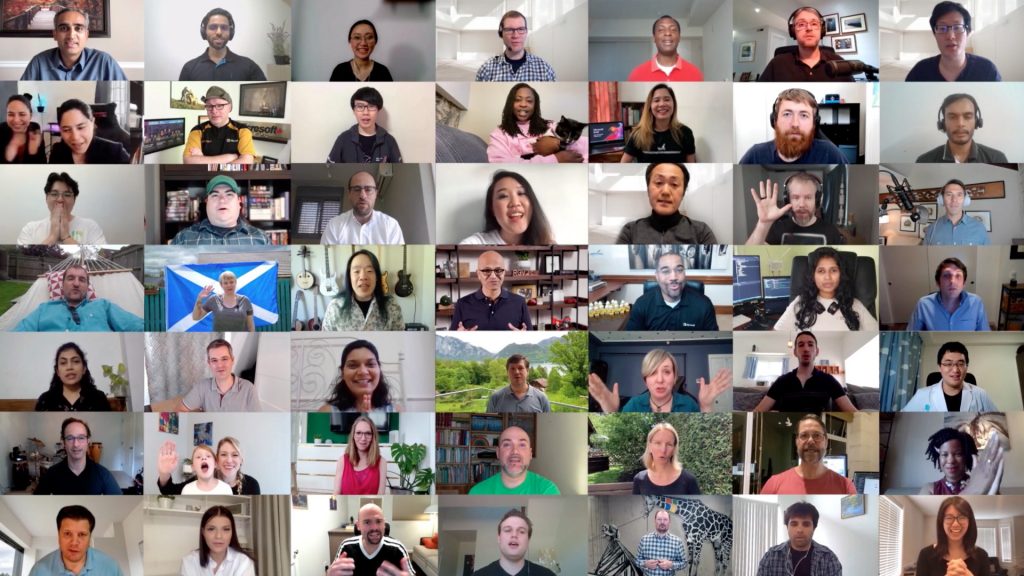 The virtual version of CES 2021 worked surprisingly well. The website was nicely organized with a searchable schedule of all conference sessions, keynotes, and other events. Add conference sessions, keynotes, and events to your personal schedule as desired, then visit the My Schedule tab for a rundown. Sessions were held throughout the day, and some were recorded and replayed at a later date and time in case there was a conflict, an advantage you never saw at the in-person show.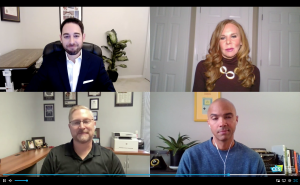 The conference sessions were delivered remotely, with one or more participants, and often presentation slides as well. The video either played right in the platform or moved you to Microsoft Teams where you could participate in an interactive discussion. There were hiccups, including a handful of sessions that weren't working or had to be delayed. But these were few and far between.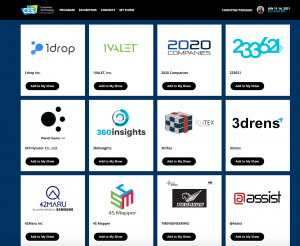 Once the exhibit show floor officially opened, physical booths were replaced by static icons with company logos. They were easily searchable, just as you might look within the CES app or paper map to find the location of a booth you wanted to visit on the show floor. Except instead of navigating the Las Vegas Convention Center and wearing out your shoes, search for the company name, click on an icon, and "visit" the booth.
Each booth contains core elements including links for Gallery, Presentations, Resources, and Connect. You might see a marketing video playing when you enter, or a showcase of products. Click each link to find out what the company is showing at CES, learn more about products, and access materials like spec sheets, press releases, and other details. During the live days of the show, you could also connect with a live person to ask questions, learn more, or participate in group discussions. There are also pertinent contacts listed in virtual business cards, with direct links to send an e-mail for follow up if desired.
Exhibitors also held Spotlight Sessions attendees could easily join with the click of a button.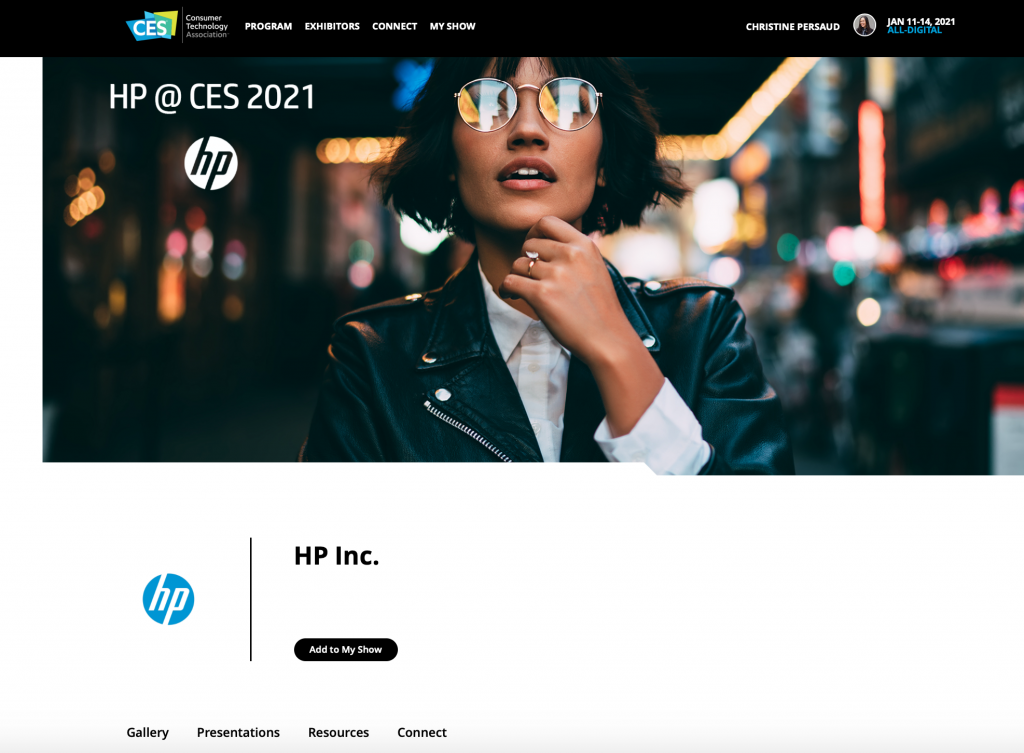 How Did CES Go?
As suspected, the digital version of CES didn't hold a candle to being there in person, regardless of how much of a grind the annual event usually is for all who make the trip to Las Vegas. But all things considered, the event went way better than expected.
CES 2021 had close to 2,000 exhibitors and welcomed virtual visitors from all over the world. Companies provided nearly 500 B-Roll videos, more than 40 keynotes and conversations, and 20 curated videos to make up the show.
What's great is that the digital venue remains open through to February 15, 2021, so you can still "attend" long after the event is over, accessing all elements with the exception of live video chats and presentations. If this concept could be combined with the live show, it would be a win-win.
CES will return to Las Vegas, assuming COVID-19 is under control by then, and will take place January 5-8, 2022. But if CES 2021 proved anything, in the event of necessity, a digital event might not look or feel the same, but it's absolutely possible.
Related: