From Succession to Cowboy Bebop, from Tiger Plus 2 to Get Back, the many choices we have for great streaming media shows and online video access continue to multiply. As more of us watch more, it becomes more important to know more about us: who is watching what, when, where, and why.
For advertisers, content publishers, and platform operators, having lots of data describing the viewer's streaming preferences is key to making good business decisions about product and marketing strategies.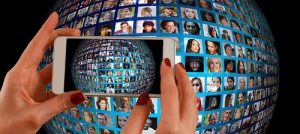 The fact our streaming media preferences and viewing habits occur across multiple screens potentially makes the information gathered even more beneficial: It can be combined, cross-referenced, and integrated advantageously into both social engagement platforms and other points of commercial contact, allowing large and small companies alike to develop profitable customer relationships driven by data.
The top streaming services – Amazon Prime Video, CW Seed, Disney+, Hulu, HBO Max, Netflix, Paramount Plus, and Peacock – reported more than 227 million followers across Facebook, Instagram, TikTok, Twitter and YouTube this year alone.
But the data-fuelled desire for profit sometimes highlights potential privacy concerns, such as reported by researchers at the Imperial College in London and Northeastern University in the U.S.
They identified streaming devices made by Roku and Amazon and smart TVs from Samsung and LG that were capturing and uploading data about owners to third-party aggregators as well as shopping site operators, social media platforms and search engine advertising businesses.
Online trackers from Google and Facebook are often found in the streaming media ecosystem, and the researchers say tracking is prevalent from streaming media players as well. In some cases, data can be divulged even if the devices are not being used. Many devices sent data to Netflix, for example, even if the app wasn't installed or the owner hadn't activated it.
The tracked information, of course, included video titles and channel names, but permanent device IDs, MAC addresses and wireless identifiers as well. In four reported cases, the researchers said data leaks included the email address used to create the customer account.
It is not surprising then, in our cross-platform, multi-mediated world, streaming companies can position themselves as much in data analysis, or advertising account management, as in media distribution. A streaming media service's auto-content recommendation engine is just one small sign of its rich data gathering and metric reporting capabilities.
That's demonstrated by Roku's own advertising service called the OneView Ad Platform, and its new Direct to Consumer (DTC) business.
"The shift to TV streaming has accelerated, and growth advertisers need a solution that can solve their top-of-funnel branding needs as well as a simple solution that complements their lower funnel search and social efforts," Jared Lefkowitz, Roku's Senior Director of Ad Revenue Strategy said when the service was announced. "This is a powerful and simple advertising opportunity for SMBs to reach customers at scale, just as Fortune 500 brands have done for decades."
While certain streaming media services make use of their own data-collecting expertise, other top streaming services and TV publishers, including DAZN, HBO Max, Hulu, Red Bull, Sky, Sling TV, TED and more, rely on services provided by companies like Conviva, an international continuous audience measurement company.
Like others in the space, Conviva analyzes factors such as content, social media, advertising, and quality of experience. The company uses analytics code embedded in more than three billion streaming apps to crunch data behaviour from some 500 million viewers globally, who collectively viewed some 180 billion streams last year.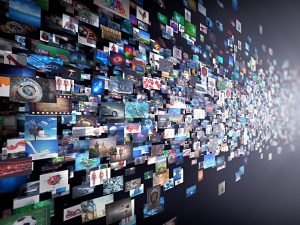 "A strong presence on social platforms like Facebook, Twitter and Instagram is critical for streaming publishers," explains Keith Zubchevich, CEO, Conviva. "The publishers that creatively and regularly engage viewers, in both their overall platform and individual show accounts on social, will not only drive loyalty but also revenue."
Meanwhile, in further demonstration of the value of online audience analytics, the consumer insight and media research company Vividata has recently partnered with global market research firm Ipsos to launch a dedicated online audience measurement service in Canada.
Digital insights about Canadian consumers will be combined with behavioural data from both device analysis and participant panels to provide daily and monthly digital audience metrics for Canadian advertisers and publishers, beginning this year.
Another firm, called AudienceProject, relies on its ability to collect and analyze data from multiple inputs, more than traditional cookies and domain-specific user IDs. Information describing contextual content, direct integration, geo-location, time, device, browser and other factors helps the company determine what "type of person" was exposed to which ad. A cloud-based neural network, utilizing advanced inferential statistics, graph technology and machine learning, analyzes more than one billion impressions every day, the company reports.
Likewise, Nielsen, one of the long-standing names in TV audience analysis, has launched its Streaming Platform Ratings platform, analyzing data gathered from people-powered panels and proprietary metering technology about their linear TV and connected device habits.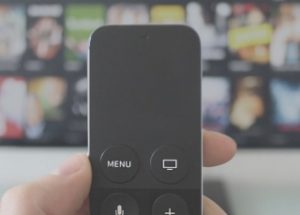 By "fusing the who, where, and what of today's streaming audiences", Nielsen says, it and other companies provide syndicated measurement for the top streaming platforms. Armed with this intelligence, the streamers develop comprehensive audience profiles to stand out in a crowded streaming ecosystem.
As more of us watch more, it also becomes more important for us to know more about who is watching us, where, when, how, and why. And what we might do about it.
-30-