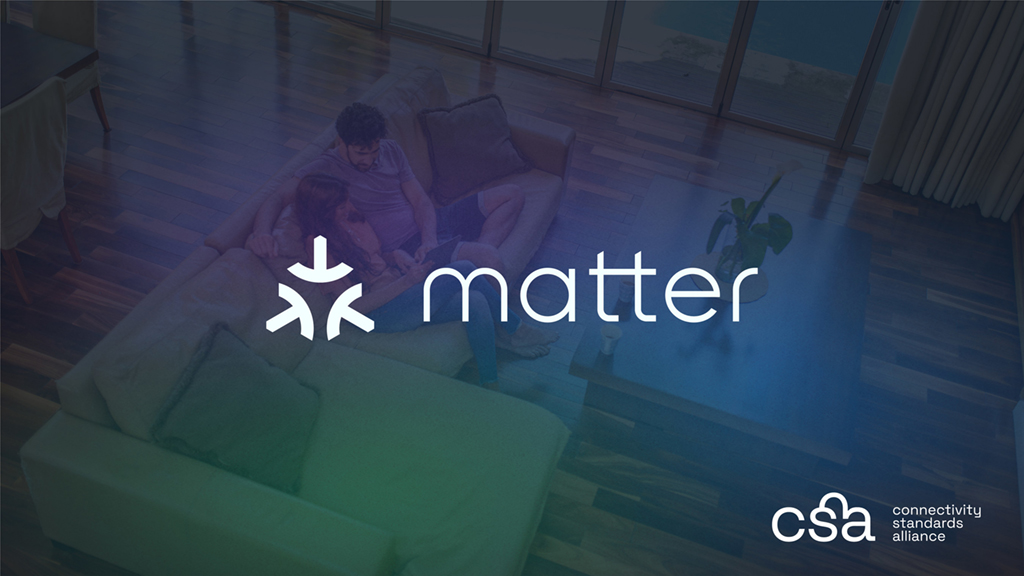 Smart home devices have been speaking different languages for years, and Matter may be the one that finally gets everything talking.
To be fair, smart home devices have come a long way considering what they're capable of doing these days. We've moved beyond simple smart plugs to elaborate ecosystems that can work together to really make a home feel modern and sophisticated. The problem is those very same ecosystems are almost always brand-centric. Try to introduce something with a different logo into the mix, and it may not work out so well.
This is made more obvious by labels that appear on various smart home products. "Works with HomeKit" or 'Works with Alexa" come to mind. Not to mention Samsung's SmartThings. Step back and you see these are somewhat contrasting systems that were never designed to play nice with others. Sure, third-party devices could work, but it's a big ask to have any consumer just go all in on one of them.
What Matter is about
Matter isn't a company, it's a coalition. More importantly, it's an open-source standard that counts the likes of Apple, Amazon, Samsung and others as members in what was officially known as the Project Connected Home Over IP, or Project Chip for short. Project Chip was borne out of a connection with the Zigbee Alliance, which itself changed its name to Connectivity Standards Alliance. Soon thereafter, Project Chip rebranded as Matter, and so, Matter 1.0 came to life in October 2022.
Over 200 companies are now part of this collaborative project, which aims to truly democratize how people use smart home devices. That means you would no longer run into situations where you can control a smart home device with your iPhone, whereas your partner can't because they use an Android phone. It also means that Siri could just as easily control a device's functions as Google Assistant or Alexa could.
To make this possible, manufacturers need to code and configure their smart devices to know what's "talking" to them. That would help make them more compatible with Siri, Alexa and Google Assistant, for starters, but also with varying platforms, be it iOS, Android, Windows, Mac, which simplifies things for software developers. In the end, Matter-certified products will work, regardless of the device, app or voice assistant.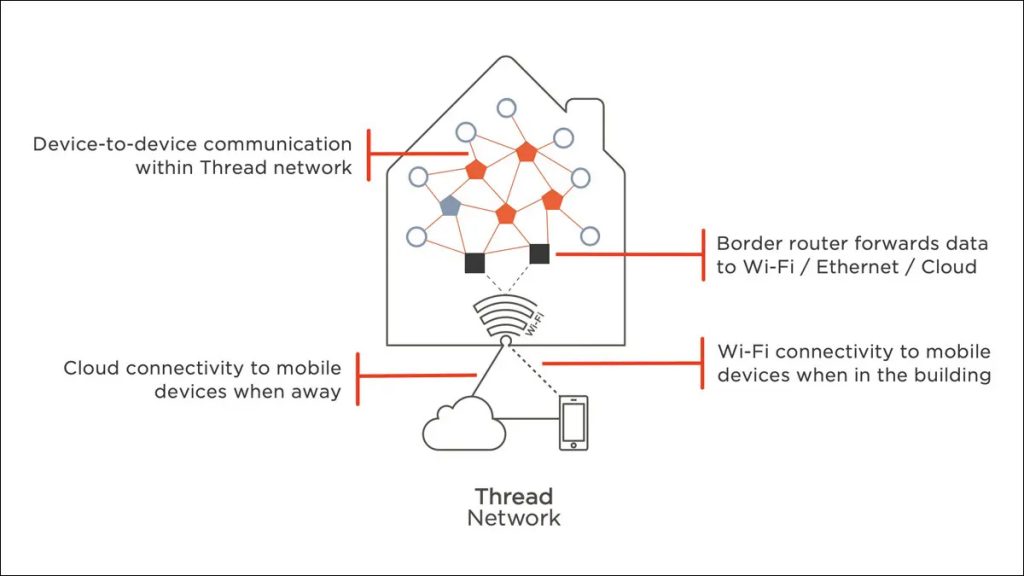 What kind of devices Matter works with
Of the hundreds of companies now involved, many of the existing smart home product ecosystems are already onboard, including Belkin Wemo, Philips Hue, GE Lighting, Ikea, LG, Nanoleaf, Ring, among others. Apple added support for Matter in iOS 16, while Google did the same with Android 13.
You still need a device to act as a hub. For example, a Google Home or Nest device can act as a Matter hub, removing the need to use one for a specific vendor, as in how Philips Hue lights need a Hue Bridge hub to make them work.
Key to all this is that Matter-certified devices wouldn't always need the Internet to be "smart." They already can connect via Ethernet or Wi-Fi, but also use something called Thread, which uses Bluetooth Low Energy to let you interface with a variety of gadgets. As of now, that would include smart lights, plugs, blinds, thermostats, safety sensors, and door locks, among a few others. These connections are ad hoc, meaning you wouldn't need a hub to make contact, but more than that, Thread-enabled devices can also create their own mesh network of sorts.
For example, if you have an Apple HomePod, Amazon Echo 4th-generation speaker or Google Nest, you have what's called a "border router", which basically means that it lies on the border of the Thread network and can then seamlessly hand off to the Wi-Fi network. It's not unlike how entering your home with a 5G or LTE connection automatically switches over to Wi-Fi.
Manufacturers will integrate Thread into their upcoming smart home gadgets, as some already do, so you will be connected, either way. There will be Thread-specific routers available, but it's not clear what value they would have over and above what a Thread-enabled device could do.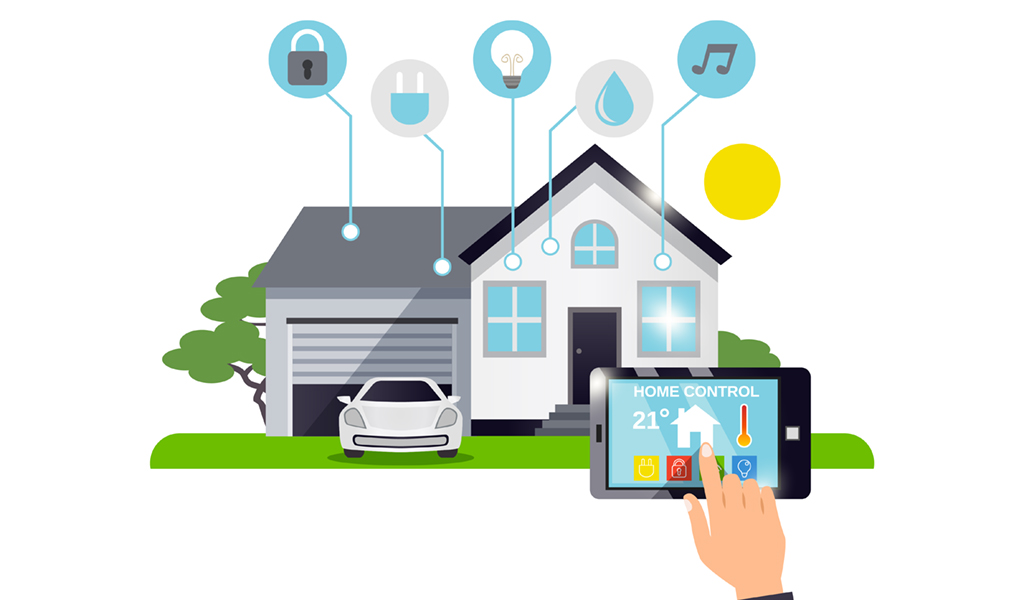 What Matter won't work with
Matter is still working within its limits, which is why some smart devices won't work yet. Security cameras and audio streaming devices top the list, given the bandwidth they need to run properly without any lag or latency. Audio streaming is also brand-centric in ways that might invite some protectionism. Apple has a streaming app and its own speaker line. So does Google with YouTube Music and the Nest line. Amazon has its Echo line with its own music streaming app as well. For the moment, those will work more distinctly, like they usually do.
Smart refrigerators and robot vacuums are next to join the compatibility list. Garage door openers, home security cameras, smoke detectors, smart plugs with energy monitoring and motion sensors are slated to also join before the end of 2023. Some brands supporting matter may have specific products that won't work with Matter, like the Philips Hue Play HDMI and Hue Tap Dial Switch, for instance.
It's encouraging to see major brands be part of Matter, but not every single brand that makes smart home devices has jumped in. Some appear to be taking a wait-and-see approach to gauge whether the new standard has the legs to become a true industry standard.
Moving forward
Many of these brands will upgrade their existing devices to work with Matter, though it may not be a blanket update covering all of them. The good news is all of those companies who have joined the standard are incentivized to do so to ensure its ultimate success.
If it isn't successful, the fragmented brand-centric approach would inevitably return, leading to a disjointed setup that could be even less compliant than it currently is. Matter will matter insofar as it grows to include all smart home brands, big or small. Time will tell on how that goes in the next two years.