Social media is the name of the game nowadays. We use it to communicate with friends and family, look up people from our pasts or those we're interested in getting to know or connecting with professionally. We share daily musings about our lives, our kids, jobs, meals, and trips, and thoughts and opinions on topical news stories or social issues. We scroll endlessly to see what others are up to, learn about brands we follow and love, and use social media to help the time pass when we're bored or need a break.
The introduction of Threads opens an interesting conversation around social media. What are the top sites, who uses them and how, which should you join, if any (and what are you missing out on if you don't?)
Here's a quick rundown of the state of social media today.
Facebook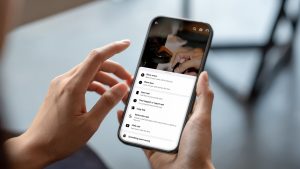 Created in 2004 in the early days of social media, Facebook is the largest of the social media sites, with 2.95 billion monthly active users, according to The Social Shepherd, representing almost three-quarters (71.43%) of the entire U.S. population. Once considered the "bee's knees" in social media, Facebook has become passe among the new generation. It's joked about as being the site where parents and grandparents commiserate. Indeed, Facebook's demographic is skewing older: The Social Shepherd cites a Pew Research Center study that found that the fastest-growing age group on the site is those 65 and older. Meta, Facebook's parent company, still has a foothold on the younger generation however with Instagram, and now also Threads. Facebook is used mostly for sharing photos, daily updates, interacting with brands and brand pages, and seeing what old friends, family members, and acquaintances are up to. Marketers love Facebook for its ability to drill down deep into demographics, offering the ability to target marketing messages to not only people by age and location, but based on their likes, status, and other pertinent data.
Instagram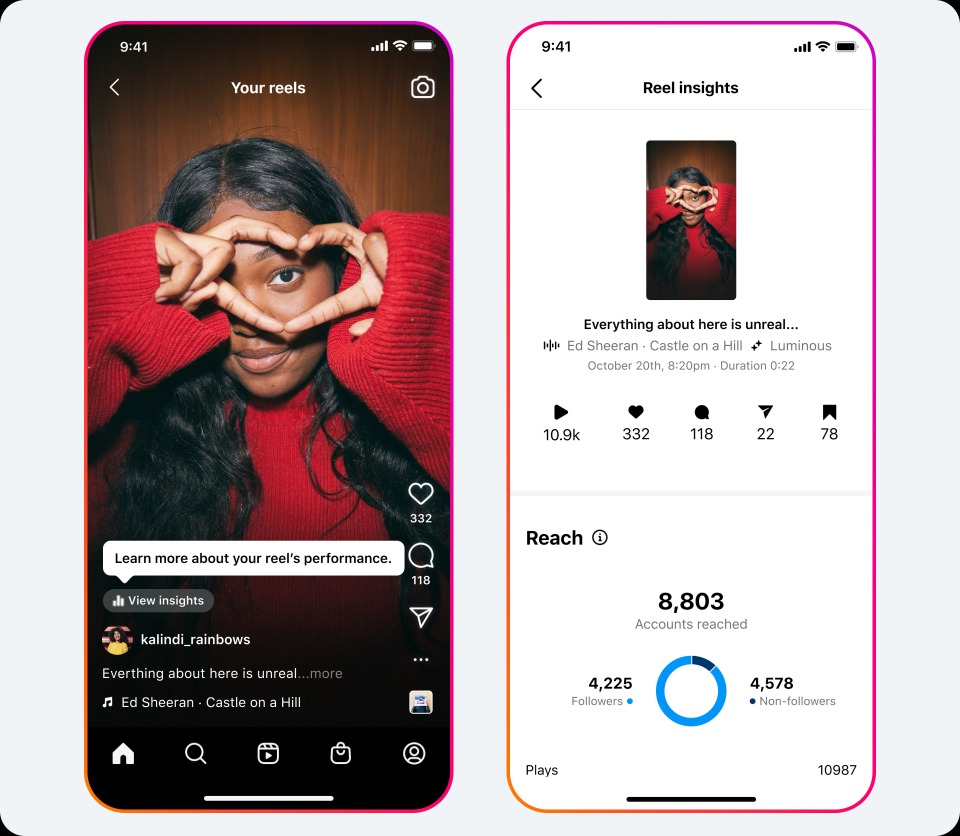 As Facebook's popularity began to peter out (though its subscriber numbers still remain in the billions), Meta developed another hot property, Instagram. Launched in 2010, the focus on Instagram is on sharing images with text and hashtags. It quickly turned into the spot for Instagram Reels where people could share funny videos and musings, even making viable careers from their Reels, growing number of followers, and developing marketing "influencer" deals. According to Hootsuite, Instagram enjoys more than 4.25 billion visits per month, making it the 8th most visited website in the world and the fourth most-used social platform behind Facebook, YouTube, and WhatsApp (an instant messaging platform also owned by Meta), with 1.386 billion global active users. An interesting stat for marketers to know is that the majority of Instagram users are on another social site as well, which means offering the same content and marketing messages across all of them won't bode well. It's important to reach the same people in different ways based on the platform. Instagram's audience is fairly evenly divided between males and females, though males actually represent a slightly higher number of users at 52.2%. Considered to be a favourite platform among Gen Zers, those currently aged 16 to 24, Instagram is more popular than TikTok among this demographic, contrary to popular belief.
TikTok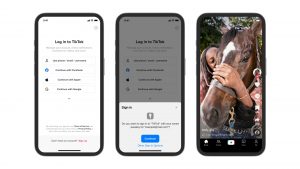 Plagued with controversy by those who believe that TikTok, owned by Chinese company Bytedance, is merely a method for the Chinese government to spy on American people, TikTok still prevails. There continue to be threats on banning TikTok in the U.S., and it's already banned in various states. Nonetheless, the site, which launched in 2016, has 1 billion monthly active users, according to BackLinko, and grew its numbers faster than both Facebook and Instagram (of course those two sites helped pave the way). Users range from celebrities to moms sharing their useful hacks, chefs, crafting specialists, teenagers, and even kids sharing all types of content in the form of video snippets. Despite not ranking as high as some of the others in terms of users, TikTok has a high engagement level, which is what appeals most to marketers. The average session length on the site is more than 10 minutes, meaning people come, scroll, and stay as they go down the rabbit hole of posts. The majority of TikTok users are between the ages of 10 and 29, and it skews mostly female.
Snapchat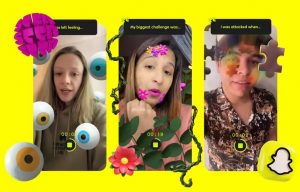 As the name implies, Snapchat, which was developed by three students at Stanford University back in 2011, initially allowed people to send short snaps, photos and videos that can only be viewed for a short period of time. However, the site has since evolved to allow for content that remains much longer, along with adding new features like Stories (similar to Instagram Reels and Facebook Stories) and the ever-popular filters. These allow everyone from kids to grandmas to turn themselves into cats, have spiders crawling on their faces, or even swap faces for a fun effect. Snapchat, while still popular among younger users, has not been seeing the same gains as other sites. In 2018, the site had 186 million daily active users, but more than 375 million people use the site. Snapchat, however, has consistently been showing losses, the last recorded of US$1.4 billion in 2022, according to Business of Apps. The SnapChat+ subscription service, however, which offers exclusive features and enhanced communications among other upgrades, celebrated its one-year anniversary in June 2023 and reports having more than 4 million subscribers.
Twitter
Plagued with controversy since being acquired by billionaire Elon Musk, Twitter, which originally launched in 2006, is at a crossroads right now. The social site, which is known for its conversational format whereby people can share short missives, article links, and even photos, now faces its biggest challenger in Threads. According to Statista, Twitter has upwards of 353.9 million users in 2023, which is actually down from 368.4 million in 2022. These features are suspected to drop further in 2025 to 335.7 million. Musk has been making sweeping changes at Twitter since he took over, the most recent of which is setting a rate limit for the number of posts you can read every day, removing verified blue checkmarks then charging for them, and making massive personnel changes. It seems that most of the changes have not gone over well with users, but the Tweets continue to fly. That is, until Meta's Thread joined the foray, which leaves Twitter's future hanging in the balance. According to The Guardian, Twitter's traffic has been suffering since Threads was introduced, but whether the latter has staying power or not remains to be seen.
LinkedIn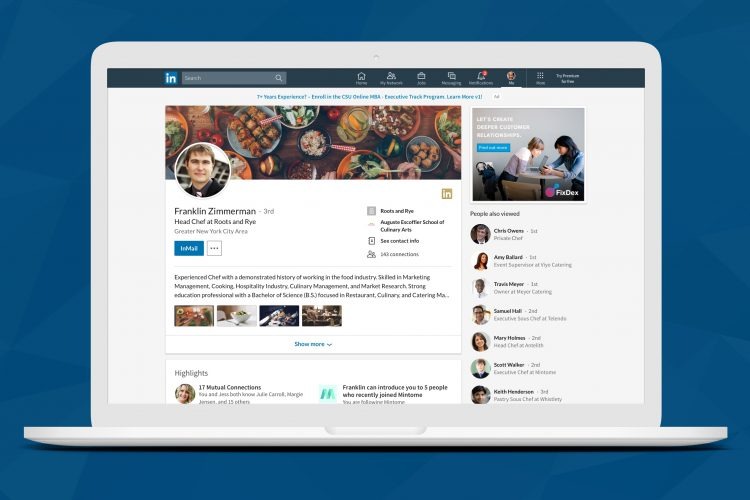 LinkedIn, launched in 2002, has always been considered a site for making business connections and networking. The site claims to have more than 930 million members in more than 200 countries and territories. LinkedIn's mission statement says it intends to "connect the world's professionals to make them more productive and successful." Anyone who uses LinkedIn, however, knows that the site has slowly morphed to become something more. It's a site where people share their political viewpoints, heartwarming personal and professional stories, and more often than not nowadays, their openness to accepting new positions after being laid off. LinkedIn also remains a great site for posting a resume, searching for jobs, and learning about tips and tricks for everything from job hunting to entrepreneurship.
Threads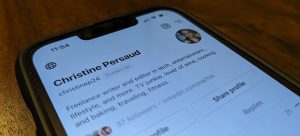 The newest social media site to join the landscape, Threads is owned by Facebook and Instagram parent Meta and links to an existing Instagram account. It's a clear direct competitor to Twitter, and has already reached 100 million users, according to Search Engine Journal, making it the fastest-growing social app in history. Yes, those numbers were achieved in less than a week. While Threads is much simpler than Twitter, without things like DMs, it's in direct competition, and could become the next biggest social site around. Twitter, meanwhile, has filed suit against Threads, calling it a "copycat app." We'll have to wait and see how things pan out. For now, Thread is the newest addition to the online social mix.
Other Social Sites
While this list includes some of the most popular social sites, it is by no means a comprehensive round-up that includes every social site making waves online. Other big social sites online include Reddit (55.79 million daily active users), YouTube (2.68 billion active users), Pinterest (460 million monthly active users), Tumblr (547 million monthly active users), and others. But the ones noted above are among the top when it comes to online social conversation.
Each site fits its own niche and attracts a unique subscriber base. But chances are that most people use many of these sites, some have accounts with all. Interesting, each site continues to copy features from one another, making them all look more and more similar over time. It's likely they will all continue to co-exist for years, even decades, to come. But dividing our time among the growing list of them continues to become increasingly challenging.
-30-
More articles on social media