The global technology company Zoho celebrated its largest ever Canadian user conference recently, close on the heels of reaching its 100 millionth user worldwide.
Zoho is the first bootstrapped SaaS (software-as-a-service) company to hit such a milestone, built up from an unfunded entrepreneurial start-up to a global company with more than 50 individual software applications developed to assist businesses of all kinds.
The company announced it had reached $1 billion in annual revenue last year; this year it has reached 100 million users across more than 150 countries in roughly 25 years of operation.
"This is an impressive milestone for any organization, but it's particularly sweet for us as a bootstrapped company that's never raised external capital," said Sridhar Vembu, Zoho CEO and co-founder. "And we are not done yet. We have an impressive innovation pipeline covering the next 10 years, investing in deep technologies to serve billions of users around the world."
Headquartered in Austin, Texas, with international headquarters in Chennai, India, the company is also expanding its Canadian footprint, reports Chandrashekar LSP, who heads up Zoho's Operations and Market Development in Canada.
"We will be launching two Canadian data centres (this year)," he described, bringing the worldwide total to 14 data centres, all owned and operated by Zoho as one way to have complete oversight of customer data, privacy, and security.
"Canadian customers will be served through the new data centres in Toronto and Montreal, and from an expanding Zoho office in Cornwall, Ontario. We have grown to 20 employees in Canada; half work out of the Cornwall office and we have remote employees closer to our customer base in Vancouver, Toronto, and Montreal."
Many Canadian Zoho users came together recently to attend the Zoholics user conference in Toronto, usually an annual event in this country and elsewhere around the world (but disrupted recently by COVID; after staging 13 events in the first half of the year, the company will host 18 additional Zoholics conferences across 16 countries, for a total of 31 user events across 27 countries).
As LSP described the recent Canadian version, it was "the largest user conference to date in Canada. We had over 520 attendees and we had six parallel tracks to cover and go in-depth into the Zoho offerings. We also run multiple Zoho User Group (ZUG) meetings across different cities in Canada."
Speaking as well on the significance of the 100 million user milestone, he noted how "the confidence and backing of 100M users using our products is a validation of the value Zoho offers businesses. Canada has made a significant contribution to our business and our commitment (as seen in the data centre and people investment) is our way of acknowledging this market's contribution and significance."
Another sign of the market's importance here: in the newest version of Zoho Billing, there are more than a dozen country-specific editions including Canada, developed to help businesses to be compliant with local laws and specific tax regulations affecting their region (the Canadian version handles GST, HST, PST and CAD, for example). Zoho Billing is an expanded version of the existing Zoho Subscriptions app, acting as a multifaceted billing solution for growing businesses that need the flexibility to experiment with pricing and the ability to go to market swiftly.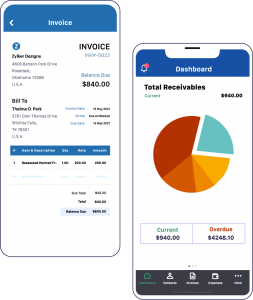 "Customers are responding to the flexibility of solutions that allows the software to adapt to their businesses processes," LSP said. "Most often, billing tools are pretty rigid and businesses have to adapt their processes to the tool and not the other way around. Zoho Billing allows users to create billing plans and add-ons for products and services."
Many businesses now make use of subscription models, in which customers customers are charged on a recurring basis for a product or service. The customer chooses how long and how often they want to receive the product or service, and that introduces several challenges when trying to manage billing and track new customer metrics. So, businesses have to be more flexible and experimental in their billing habits – with subscription-based, tiered, repetitive sales and one-time POS capabilities. They need a comprehensive billing solution with enough flexibility to meet constantly evolving strategies.
"Whether a business goes with a subscription-based business model, or with a one-time billing model; whether it is project based or time based; no matter how a business chooses to mix and match their pricing and business model, the billing platform should adapt to that business, instead of the business adapting to their billing platform. This flexibility is where Zoho Billing stands out."
The expanded app user-friendly interface offers up versatile billing functionalities like estimates, retainer invoicing for advance payments, one-time or flat-fee billing, project billing, expense billing, and Quote-to-Cash (Q2C). Businesses can also use features like consolidated billing, metered billing, online payment collection and record offline payments. Businesses selling mobile app subscriptions through app stores like Apple's AppStore or Google Play store, can integrate their billing, maintaining unified back-end across selling channels.
The application (there are four different user plans available) integrates with other Zoho apps like Zoho Books for accounting, Zoho Inventory for order management, Zoho CRM for customer relationship management, and Zoho Analytics for advanced analytics. It has built-in integration tools for third party applications like Slack, Zendesk, and Dropbox as a way to ensure the flexibility to meet different business needs, no matter where or how many.
# # #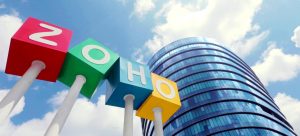 -30-