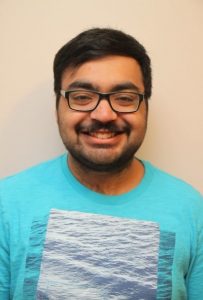 Sachin Bahal
Sachin Bahal is a versatile writer with a passion for technology.  He started his site, TheCanadianTechie, back in 2012 to become the ultimate , independent source for tech enthusiasts or "techies".  You can find him on social media via @sachinbahal.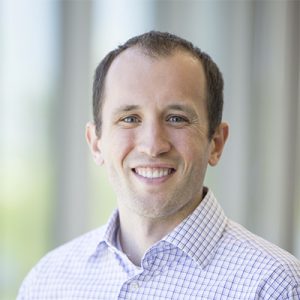 Jaren Nichols
Jaren Nichols is Chief Operating Officer at ZipBooks, free accounting software for small businesses. Jaren was previously a Product Manager at Google and holds an MBA from Harvard Business School.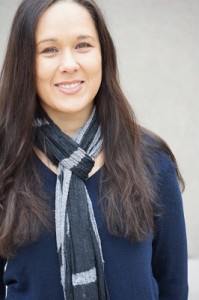 Christine Persaud
Christine Persaud is a tech expert and journalist with 11 years of experience in trade and consumer technology journalism. She began her career with Marketnews Magazine/Marketnews.ca. She currently serves as Editor-in-Chief at WiFi HiFi Magazine/WiFiHiFi.ca, Canada's trade publication for the consumer technology industry. She also contributes to a number of technology, business, and parenting Websites and magazines, and authors her own blog at  mamatechblog.wordpress.com . Christine has a degree in Communications and Psychology from York University.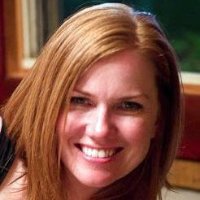 Julie Hansen
Principal, Enterprise Sales Engineering
Salesforce.com
Michon Williams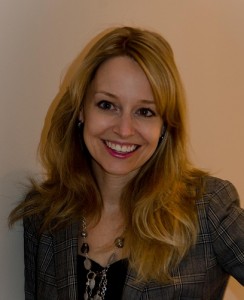 Michon Williams has long been passionate about technology literacy.  She believes that we need greater participation in technology design from women and men in all disciplines to ensure that technology is more centrally focused on business and human needs.  For the past 12 years she has held roles of progressive responsibility in banking, including online banking design and project management, technology strategy, integrated collaboration and communications tools, systems for people with disabilities, and branch technology program management where she is re-imagining how technology can change our experience of physical space.
With a strong desire to empower others to make use of technology, Michon spent over 5 years teaching computing skills to MBA students, has been a mentor to young banking professionals and recent immigrants seeking technology careers, and has completed digital divide and infrastructure development trips to Uganda, Rwanda, and Costa Rica.
Tanya Bennet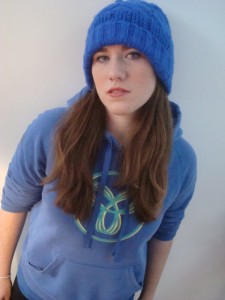 Tanya Bennet is currently studying Integrated engineering where she gets to create her own specific field of study in which she has chosen to focus on biomedical engineering , forming an innovative bond between mechanical and electrical engineering. From a young age she always classified herself a"geek" but was always challenged about her intellect because she did not fit the stereotypical mould. She is passionate for technology and wants to inspire others.
She believes that many women want to contribute to the world in a meaningful way, and solve big problems but finding the path can be a difficult one sometimes.  Technology is the key to helping women achieve their goals and her viewpoints associated with the latest technology by  WhatsYourTech.ca, will show you how the world is changing.
Karen Bennet
Karen has extensive experience in technology areas both academically and development.  She started her career at IBM as a programmer in the development tools and database area.   She sat on the MIT Media board for several years.  Karen was named the first Canadian Women in Technology at IBM to help support Open Source and Linux technology initiatives at IBM.
She then decided to try her hand at a start-up company and joined Red Hat and moved up to VP, Engineering at Red Hat.  Karen's family goals had her move back to Canada where she left Red Hat to join Yahoo to manage their international engineering team.   She moved to Trapeze Media to further her opportunities of building out Media solutions via web site development. Karen is also involved in mentoring programs to encourage girls to become more involved in technology careers, participates with the Canadian Research Council, board member of several Canadian technology start up businesses, works with venture capital companies to invest in new technology areas and is a gamer.
Hessie Jones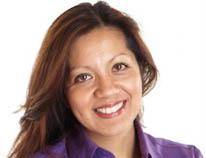 Hessie Jones has a passion for technology and is continuously on the bleeding evolution of the internet, social platforms including video,mobile and how these devices impact marketers and advertisers as the media landscape morphs. Hessie has worked in the new technology space for over 10 years and is currently working, living and evangelizing the awesomeness of social media at Due North Communications in Toronto as VP of Social Media. Hessie is also a speaker; an avid blogger, educator and budding podcaster.
Kiel Hume is long-time technology enthusiast who works as a communications consultant by day and a freelance writer by night. He's worked with companies across the consumer, mobile and B2B spectrum of technology, from some of the world's biggest companies to innovative start-ups just now making their mark. As a writer, Kiel has covered a range of topics, including technology, environmental issues, music, film and pop culture. You can find him on Twitter a @kielculture.
Tim Teatro is a physicist, open-source enthusiast, writer and webmaster from Oshawa, Ontario. He was born with a keyboard in his hand, and today works on multi-million dollar supercomputers across Canada, discovering the secrets of the universe by simulating reality on a massive computational scale. He has long had a strong fascination with the open source software community and its incredible, rapidly expanding network of people. His site is at TimTeatro.net.
Mark Orton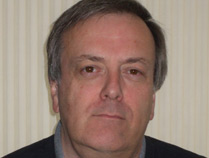 Mark Orton is a broadcast journalist who has a passion for writing, reading and technology. Having worked with technology throughout his career, he is also a confessed gadget guy who thinks nothing of spending hours finding out more about the latest technology on the market for the average consumer.
Amrita Mathur is a strategic marketer, tech blogger and visual thinker. She currently works full-time as the Director, Marketing at a SaaS software company in downtown Toronto; but her true passion lies in helping young companies with product strategy, design, launch & growth. Amrita writes a popular tech blog called techkik that focuses on Internet technologies, new media and startups. You can also find her on Twitter, Google+ and LinkedIn.
Jessica Muhlbier is a self-certified social media addict and genuine chatterbox. Jessica graduated from The University of Western Ontario with a BA in Media, Information and Technoculture (MIT) and has been working in the realm of digital communications ever since. Her passions include writing, networking, and experimenting with smart phone applications. Jessica has gained various experiences from leading companies such as MySpace Canada and Rogers. Currently, she is an account coordinator at Thornley Fallis and avid contributor to various communities including BringITOn, Hover, Jessica Muhlbier dot com, and of course, WhatsYour Tech. When Jessica is not online, you can find her exercising at the gym, reading at her local Starbucks, or planning her next travel destination.
Sandra De Freitas is a top tech coach, speaker, trainer and expert in internet technology. She is the founder of www.TechCoachForCoaches.com and author of "Does this Blogsite Make my Wallet Look Fat?" which is featured at www.WordPressBlogsites.com. Sandra was recently voted the #1 Digital Coach on Squidoo and listed in "101 Women Bloggers to watch for 2009″ by WE magazine for Women. Her technology skills are second only to her wicked sense of humour.
Originally from England, now based in Toronto, Natascha is a freelance writer and has worked in a number of industries. However her passion is to study and write about 'fashion intelligence' and how the awareness of image and presentation has the potential to alter one's life – both professionally and personally. She is a regular contributer to 'Asian Woman Canada' a glossy quarterly fashion and lifestyle publication www.asianwomanmag.ca and is currently pursuing her interest in the field of retail brand management.
Steve Dotto is the host of Dotto Tech, a weekly radio program and podcast focusing on how technology impacts our lives. Prior to it's current incarnation as a radio show, Dotto Tech, was a syndicated TV show that ran nationally in Canada for 15 years to an annual audience of over 20 million viewers. Dotto has been a very active member of the high-tech industry for over 15 years
.