The Internet has like twenty five million more websites than it did a year ago, and that growth will only increase in the New Year.
Based on a count of registered domain names across all Top-Level Domains (TLDs), worldwide registrations have grown by 26.4 million, or 12 percent, since 2011. There's now a base of more than 246 million domain names, according the latest Domain Name Industry Brief report from VeriSign.
Today, the most common generic top-level domains are well-known and well-used, including .com, .gov, .edu, .org, .net and .mil.
According to the VeriSign report, the largest TLDs are .com, .de (Germany), .net, .tk (Tokelau), .uk (United Kingdom), .org, .info, .cn (China), .nl (Netherlands) and .ru (Russian Federation).
But gTLDs, or generic top level domains, are now being accepted by ICANN, the Internet Corporation for Assigned Names and Numbers, and many new website names and extensions will appear in 2013. That fact alone could increase domain name registrations by more than five times, as new domain names like free, bank, music, sport, shop, berlin or nyc go live.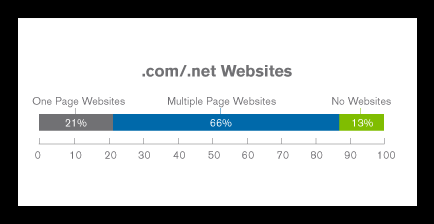 Entertainment and consumer product companies are leading the way in applying for new gTLDs for their brands, according to a registrar surveys; they see a way to take greater control over their product and service brands with new naming protocols and domains like iPhone or iPad that take customers directly to those products.
Other companies have ruled out using branded gTLDs, partly due to what could be consumer confusion about the new names, that potential for 'ghetto-ization' with highly specific and exclusive Web destinations, or the associated costs for the site owner/operator.
The initial application price for a new gTLD was set at $185,000 (USD); there's an additional annual fee of $25,000.
So, by choice or budget, some companies may not participate in the new naming scheme; small business and not-for-profits seems particularly vulnerable if new domain names are well received and broadly adopted.
Either way, ICANN expects the new rules to change the face of the Internet.
New gTLDs "will usher in a new Internet age," enthused Peter Thrush, chairman of ICANN's board of directors when the process first started. "We have provided a platform for the next generation of creativity and inspiration. Unless there is a good reason to restrain it, innovation should be allowed to run free."
Run freely, but slowly.
It was back in 2011 when the generic top level domain door was thrown open; a year later, some 2,000 applications had been received. But new domains will still not go live until sometime in 2013, following "thorough examination" by ICANN representatives.
Others say the process has been victim of "continued slippage" : at a recent ICANN meeting held in Toronto, attendees heard that gTLD program updates would be published in October last year. Then, an update indicated that December would see program policies and specific implementation processes.
ICANN has now informed gTLD applicants that process details will not be released until January, 2013.
Critics of the process – and applicants themselves – are reminding ICANN and other domain administrators that some predictability and certainty about the process is necessary for it and the applicants to succeed .
Operators like NTIA, IANA, and VeriSign say they could process at least 100 new TLDs per week; ICANN has said 20 TLDs per week are possible at its end.
Nevertheless, the first batch of new gTLDs will be operational early in the New Year, and despite its slow start, millions of new domain names and sites are expected to be included in the next Domain Name Industry Brief.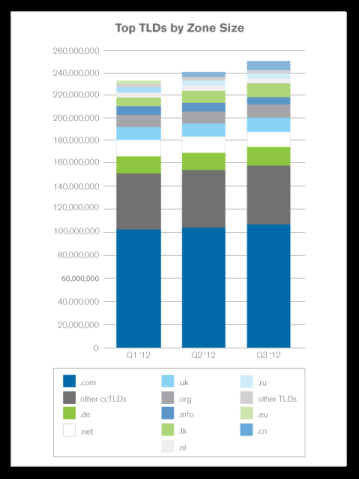 VeriSign publishes the Domain Name Industry Brief to provide Internet users throughout the world with statistical and analytical research and data on the domain name industry. Copies of the 2012 third quarter Domain Name Industry Brief, as well as previous reports, are available online.
-30-
submitted by Lee Rickwood