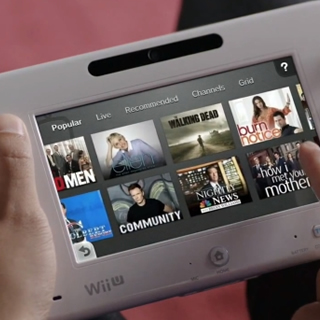 Even before it launched its new Wii U game console in November, Nintendo had already made it clear that TV and video integration would play a big role in the new hardware. Now that Nintendo's TVii features have gone live in Canada, it's evident that a solid idea is off to a shaky start.
In a nutshell, TVii is designed to integrate the Wii U, and particularly the Wii U GamePad, with your television signal, regardless of whether it's cable, satellite or free over-the-air digital. TV shows, movies and sports are listed separately, and are noted by what's currently playing or what's coming up. You can also search for any show or movie and TVii will scour the cable or satellite guide to see if or when it's playing. Tap on a show, and you will see which channels will be airing it, and at what time. You should also be able to choose if you want to watch on your actual TV, or on the GamePad itself.
You also get information (usually from Wikipedia or IMDB) on that show, including an episode synopsis, casting and more. Even when watching live, there are extras to help enhance the experience. You could be watching a football game, and see stats, player positions and other tidbits to bring you up to speed. And if you're inclined to muse about whatever it is you're watching, Facebook and Twitter can be integrated for quick comments and tweets.
The GamePad has a built-in IR blaster, so you can set it up to work with your TV. Without doing so, it can't change channels for you automatically. TVii should also be able to access your PVR because it's usually embedded in your cable or satellite box. Official PVR support is supposedly coming in 2013, but Nintendo specifically mentioned TiVo boxes, of which there is no real TiVo presence in Canada anymore.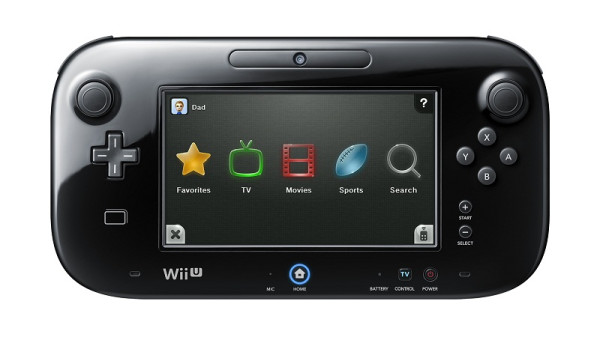 In fact, the Canadian angle, as seems to always be the case with new tech services, plays a role here. Both Hulu Plus and Amazon VOD are offered as alternatives to your TV signal. The problem, of course, is that neither of those is available in Canada, so they're useless to the average person. Tech-savvy users who use VPN services to gain U.S. IP addresses, and (possibly) a Hulu Plus account, might be able to get more out of this, but since Nintendo looks to aim this at casual consumers, it's fair to say that most will find them irrelevant.
Though Netflix is already part of the Wii U experience, there is currently no TVii integration, so if you're searching for a show or movie, and it happens to already be available on Netflix, TVii won't tell you. Nintendo says this is coming in 2013, but there's no word on when that will be.
Some have taken to addressing numerous issues with TVii in Canada via Nintendo's forums. Although TVii supports free over-the-air signals from a digital antenna, there is no decimal point in the remote control features to change channels. It took some trial and error, but the dash button seems to act as the decimal point button on your regular remote. Without a doubt, there are some kinks Nintendo needs to work out to get TVii to work a little smoother than it does now.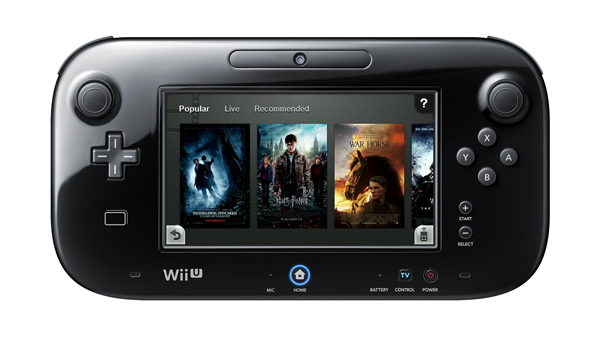 Another major omission is that there is no support for playing content stored on a USB hard drive connected to the Wii U. For whatever reason, there's also no way to playback anything from a network drive. This isn't specific to TVii, but comes off as a missed opportunity. Both the PlayStation 3 and Xbox 360 are capable of "seeing" network attached storage connected to the home network's router. Nintendo hasn't made anything official about whether it plans to add this functionality but it would be a serious mistake if it chose not to.
For something with as much potential as it really has, Nintendo has made TVii a little underwhelming at the start. Part of the reason might be because it was developed in a partnership with i.TV, but it might also be that partnerships with Canadian content partners are in the works. TVii won't be in Europe until sometime into 2013, so for the moment, only Canada, the U.S. and Japan have the service.
It would be great if TVii worked with apps from TV networks that offer shows and movies on smartphones and tablets, much like you see on the iPad from CTV, CityTV, CBC and Global. Otherwise, the "on-demand" element of this service is limited at best in Canada.
With all that said, it's still too early to fully judge what TVii could potentially become, but as far as what it is right now, it needs work to realize more of what it should be to begin with.
Enter to win One of Two annual (1-year) subscriptions to Netflix