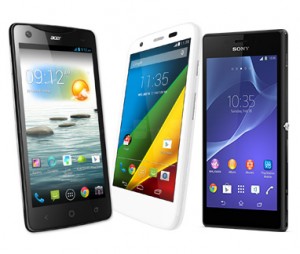 Flagship smartphones, the likes of the iPhone 5s, Samsung Galaxy S5 and HTC One, tend to get the most attention because they are supposed to be the latest and greatest. There is, however, a growing segment of mid-range handsets that are designed to be both affordable and dependable. Here, we look at three in the Motorola Moto G LTE, Sony Xperia M2 and Acer Liquid S1.
In fairness to the three manufacturers noted here, neither of them are in a leading position in market share or sales, so the move to go after consumers who don't want or need the devices people line up for is a sound strategy. More than half of Canadians (the number is closer to three-quarters in the 18-34 age group) now own smartphones, and with rising adoption comes increased usage.
Except the cost of entry is a little too steep for some, and contracts aren't really attractive options to joining the fray. Mid-range handsets aren't the best on the market, but far from the bottom of the heap. They are supposed to offer solid features with a good user experience without the bells and whistles the high-end devices have.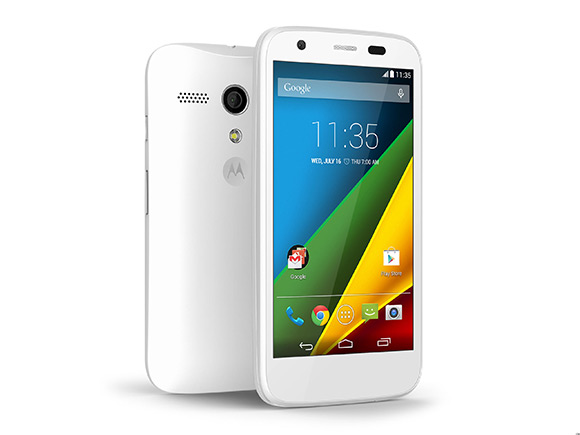 Motorola Moto G LTE
The Moto G LTE is the successor to a phone Motorola launched last year that was just $200 outright and contract-free. Its drawbacks were that it didn't support LTE, had only 8GB of internal storage and no microSD card slot to expand on that. All three of those omissions have been addressed here, putting the device in the unique position to not only be a budget phone, but also offer some of the key features more expensive models do.
The 4.5-inch 720p HD LCD screen is easily one of the best available on a phone at this price point. It has a good pixel density, vibrant colours and good viewing angles. The limited power of the processor and RAM will inevitably become a factor in more taxing usage circumstances, but power users wouldn't opt for a phone like this anyway. The fact the Moto G LTE runs on the latest version of Android 4.4.2 KitKat is a bit unusual for a mid-range device, but it's a good sign of the kind of support Motorola may put behind it.
The 8GB of internal storage is paltry, but at least it can be expanded up to a further 32GB. The camera is mediocre, and not going to produce stellar results, but it's more than serviceable during the day and in well-lit settings. Battery life is excellent, easily surpassing a day. The look and feel of the phone isn't going to impress much, but it's not cheap, either.
At $225 outright, albeit exclusive to Rogers and Fido, the Moto G LTE is great value for the cost.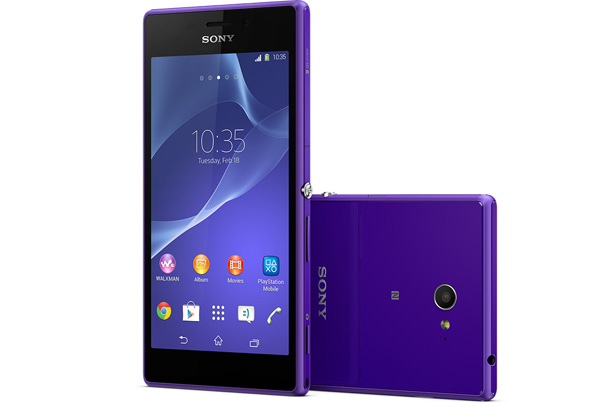 Sony Xperia M2
It's not an accident that the Sony Xperia M2 strongly resembles the premium Sony handsets that clearly inspired it. It doesn't have the waterproof body of those pricier phones, but it still carries an air of elegance to it that the other two don't necessarily have.
Its 4.8-inch TFT display is nice, with a resolution of 960 x 540, though not exceptional. It isn't HD like the others are, and doesn't pack in the same pixel density, which can show a little bit in videos and photos. LTE connectivity, processing power, RAM and internal storage are all comparable with the other two listed here, so there aren't any real surprises. Memory expansion via the SD card slot tops up at 32GB. The Xperia M2 runs on Android 4.3 Jelly Bean, which is behind the Moto G LTE, but ahead of Acer's Liquid S1.
But the M2 does trump the others on overall camera performance, thanks to a superior lens and image sensor. This isn't to say that photos will be spectacular, but they will be consistently better than what the other two can shoot. Battery life is excellent, even more so if you employ the battery-saving features in the device, like Stamina Mode. Going beyond a day with this shouldn't be a problem.
At $300 outright and also available only via Rogers and Fido, the Xperia M2 is a bit more expensive but it's worth it if you care about the advantages it provides compared to the others.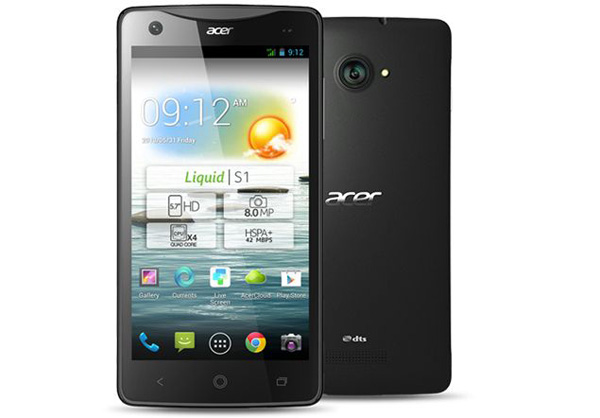 Acer Liquid S1
The irony is that Acer's Liquid S1 is the newest to the Canadian market, but has been available in other countries long before the other two were. It's an interesting device for a couple reasons. First, it comes from Acer, which doesn't really have a pedigree for making smartphones and bringing them to Canada. Second, it's a big device — literally.
With a 5.7-inch 720p HD display, the Liquid S1 ventures close to "phablet" territory, not least of which because the bezel around it is sizeable, too. It runs on a decent processor, 1GB of RAM and 8GB of internal storage. The microSD card slot can expand that up to another 32GB. The version of Android here is 4.2.2 Jelly Bean, which is a bit dated next to the other two on here. The camera looks good on paper, but presents mediocre results in practice. Daylight and brighter conditions aren't bad, but once the lighting lowers, results get progressively worse.
Battery life is surprisingly good for such a large handset. It's not quite as good as the other two, but it's not far off. Using the battery saving mode, which can automatically turn on once the battery hits 30%, saves some valuable time. An interesting plus with the Liquid S1 is the quality of music coming out of it. We came away impressed when listening to music on it, noticing a better overall quality to the others.
The Liquid S1 is the most expensive of the trio at $379 outright at Staples and Canada Computers (more retailers may follow). If you're looking for a big screen at an affordable price, this is an interesting option, though the Nexus 5 and its 5-inch screen offers much better performance.
Pound-for-pound, the Moto G LTE is the best of the bunch, offering a less-bloated version of Android, which also happens to be KitKat, plus features and performance that are impressive for a device in the $200 ballpark. That said, the Liquid S1 is not much more bloated, performing a lot like a Nexus device itself. The Xperia M2 is the one that carves out an identity, which is entirely in line with how Sony dresses up its handsets.