Flagship smartphones are typically the best on the market, and the cost of entry is high for some, regardless of whether you go on contract or purchase outright. That may make it hard for the budget-conscious to get a high-end device, but there are some affordable options in the mid-range that won't necessarily break the bank.
While the top smartphones get the most attention and higher profile, the mid-range is quietly growing in choice and sophistication. Accepting compromises is naturally part of the deal in going for a more affordable handset, but if your needs don't require the best of the best, having something that does the basics well enough is one way to go.
Here is a look at some of the current models available now, where we've had the time to use them all and note some of the pros and cons you can expect with each.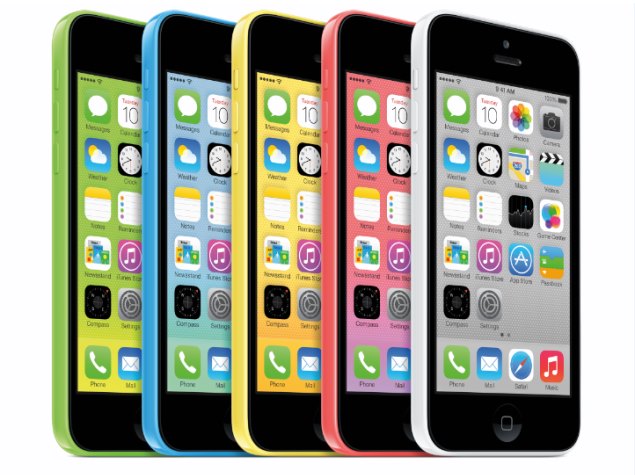 iPhone 5c
With the launch of the new iPhone 6 and 6 Plus, the iPhone 5c becomes Apple's de facto "budget" handset. Available for $0 on a two-year contract or $469 outright, the 5c only comes in an 8GB storage model, meaning you will have to accept the very limited capacity (it's actually less than 8GB when you factor in the size of iOS). You would likely have to purchase extra iCloud storage to make up the difference, which isn't bad at $1/month for an extra 20GB. Automatically backing up photos and messages, and using Web-based email like Gmail helps keep internal storage down.
Still, 8GB is not enough for a lot of music, though you can mitigate that somewhat by using a streaming app — free ones like Songza or Soundtracker, or paid ones like Rdio or Spotify. This is the constant trade-off. While the phone itself is very capable, and runs iOS smoothly, it has a smaller 4-inch display (at least it's Retina) and doesn't have the same camera quality or TouchID sensor that the iPhone 5s has. If you care about having a bit more, buying a used 5s might be one way to upgrade without paying full price.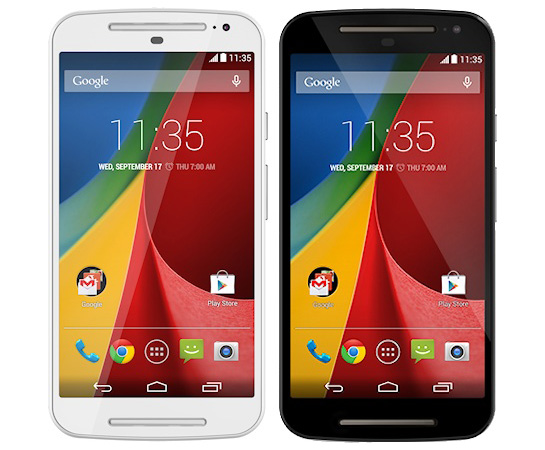 Moto G
The newest Moto G (2nd-generation) is available unlocked for $250 at Staples and Wind Mobile will be carrying it before the end of the year. It's an upgrade over last year's model with a 5-inch 720p IPS display, 1GB of RAM, 8GB internal storage and an 8-megapixel rear camera. It doesn't support LTE, but it runs on Android 4.4.4 KitKat and will be upgradeable to 5.0 Lollipop. It also has a microSD card slot expandable up to 32GB, offering a way to avoid running out of space.
The phone isn't a significant upgrade from last year's model, and the Moto G LTE has the same screen size — with LTE, of course — but its price is still very competitive. The screen is arguably the best you can find on a phone at $250, and the camera is decent for a phone at that price range. We've enjoyed what the Moto G has to offer, and would recommend it based on the value it offers.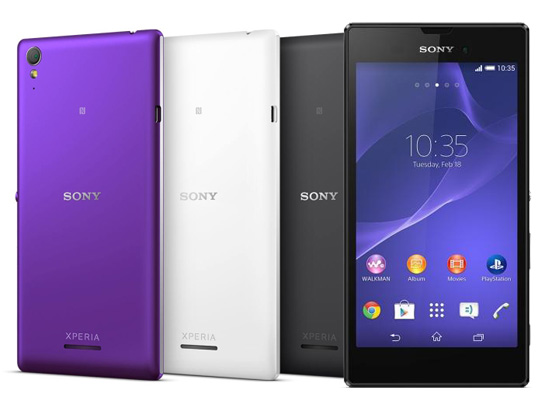 Sony Xperia T3
With a 5.3-inch 720p IPS display, the value proposition around the Xperia T3 has a lot to do with its size. The specs under the hood are actually very similar to the Moto G, even down to the Android 4.4.4 KitKat, processor and RAM. That also includes the 8GB of onboard storage and expandable microSD card slot (up to 32GB). Sony had an opportunity to truly set the T3 apart from the rest by making it waterproof, in line with the flagship Xperia Z line, but unfortunately it isn't. The part-plastic, part-glass design does give the phone a more refined feel.
Overall, performance is balanced, with no one feature really standing out above the others. The camera is decent, but far from exceptional, and the built-in speakers are OK as long as you don't always crank them up to full volume. Battery life is very good, easily lasting a day with regular usage — longer if you take advantage of Sony's Stamina battery-saving mode. Bell is currently carrying the T3 for $30 on a two-year contract or $400 outright. Sony Stores (and online) are selling it unlocked for $450.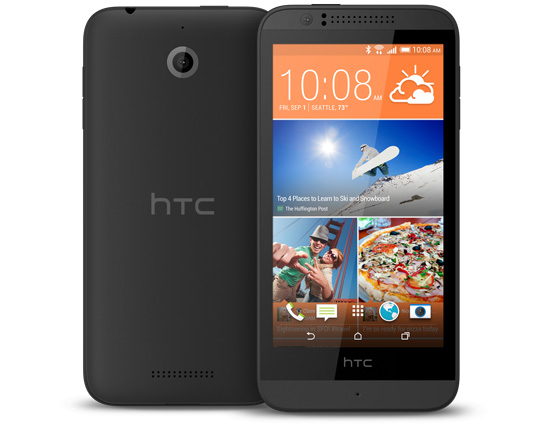 HTC Desire 510
The Desire 510 can't hold a candle to the beautiful design of the HTC One M8, but that doesn't mean it's ugly. The plastic body isn't all that elegant, mind you, though it feels nice enough in your hands to give the impression that you're using something with quality. Unfortunately, the display doesn't follow suit. It's a 4.7-inch low-resolution (854 x 480) LCD that simply can't hack it next to the screens seen in most of the others on this list. It's a shame because the user interface around HTC's Sense UI isn't overbearing and keeps bloat to a fair minimum. In fact, when not doing anything too strenuous on the phone, performance is smooth and responsive.
There is only 8GB of onboard storage, expandable up to another 32GB courtesy of the microSD slot. The camera is nothing to write home about — over or underexposing images regularly, and lacking the ability to auto-focus. The front-facing camera is terrible, thanks to the tiny 0.3-megapixel sensor and poor lens. While it's great that it does LTE, there are too many things lacking otherwise. But you get what you pay for sometimes, and at $0 on a two-year contract or $200 outright, the Desire 510 is among the least expensive options.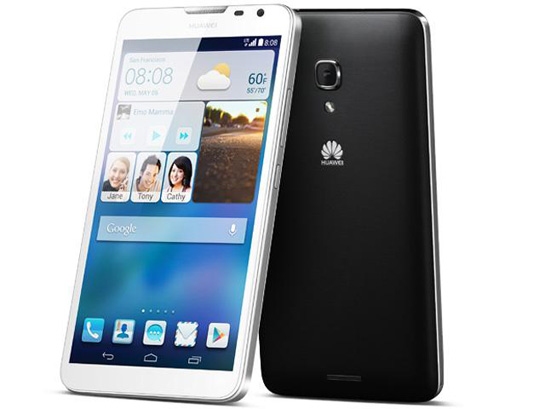 Huawei Ascend Mate 2
Easily the biggest phone on the list, thanks to its monstrous 6.1-inch 720p HD IPS display, the Ascend Mate 2 is about size, first and foremost. You have to want a device that truly straddles the line between smartphone and tablet to go with this one. The price it goes for doesn't hurt, either. It can be had for $0 on Wind Mobile's WindTab or $400 outright. What you get for that price is a device that obviously has a big screen, but doesn't blow you away with it. The lower pixel-density will be noticeable to any keen eye, and the 13-megapixel camera doesn't translate to substantive results in practice. The 5-megapixel front-facing camera is better than some of the others on this list, however.
Despite its deficiencies, the Mate 2 is an interesting option for any Android user on a budget. It arguably looks and performs better than Samsung's previous Galaxy Mega, and lasts longer because of the huge 3900mAh battery inside. In fact, the phone has the ability to charge other mobile devices, though you will need the proper cable to actually do that. It doesn't do LTE, but is still speedy on Wind's 3G network. It comes with 16GB internal storage and a microSD slot expandable up to another 32GB. Unfortunately, it appears stuck on Android 4.3 Jelly Bean for the time being. If size and price matter, the Ascend Mate 2 is the biggest option you have.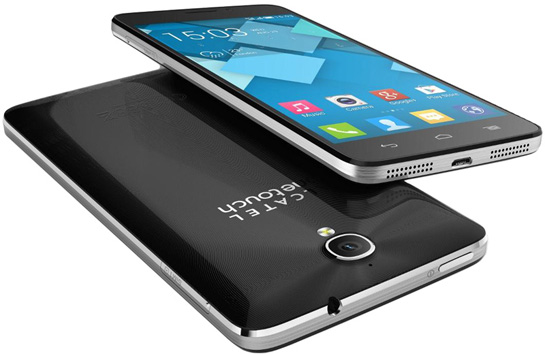 Alcatel OneTouch Idol X+
Coming from a company that has only recently broken into Canada, the Idol X+ is unlikely to be on too many consumers' radar, but it is worth a look. With a 5-inch 1080p HD IPS display, 2GB of RAM, 16GB internal storage (microSD expandable up to 64GB), all running on an eight-core processor with Android 4.4.2 KitKat, this phone offers a compelling mix of specs. The 13-megapixel rear and 2-megapixel front cameras also look good on paper.
So, what can you expect in practice? For starters, the phone gives the illusion of a premium finish, but is still a plastic body that smudges very easily on both sides. Photo quality is a mixed bag, thanks to an overabundant need to saturate colours and use software tricks to try and keep low-light shots sharper. The images are usable for sharing on social media, but are not likely to turn out as masterpieces you can be proud of. The fact that is has eight cores doesn't automatically mean it can crush the competition in speed and performance. Reason being the cores themselves are low-power, not high-efficiency, translating into an experience that is sometimes shaky.
Battery life and call quality are fine, though the speaker is muddy and lacks any real punch. For $300 outright at Koodo or $350 with Telus, plus a two-year warranty (which the others don't have), the Idol X+ is an interesting choice in the mid-range.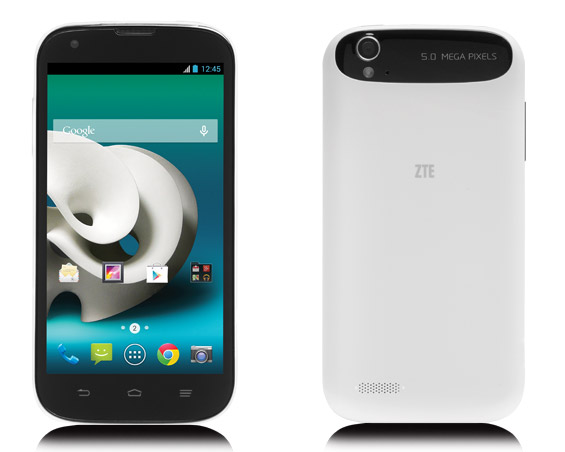 ZTE Grand X
Coming from another company quietly settling into the Canadian market, ZTE's Grand X is an Android device that costs $150 outright, easily the cheapest price tag of any phone on this list. With a 5-inch 720p display, a slower quad-core processor, 1GB of RAM and a paltry 1.3GB of internal storage (yes, you read that right) to go with a 5-megapixel rear camera, the Grand X definitely compromises in several areas to hit that price point. It's almost impossible to use this in any normal way (storing music, downloading apps, taking photos, etc.) without buying a microSD card to store them. You would have to factor that into the upfront cost of the Grand X.
As far as overall performance goes, this isn't going to change your life. While the focus in this roundup is on mid-range devices, the Grand X sits closer to entry-level smartphone status — something that passably works yet acts as more of a building block. We could also see this phone acting as a bridge of sorts. For example, if you have an expiring contract upcoming, or are waiting to upgrade to something else specifically and need a phone because your current one broke down, the Grand X might be inexpensive enough to tide you over for several months. For kids that want to be connected, this is also one way to do it without spending a fortune.
Others to consider
We didn't get to actually try these, but a couple other mid-range devices to consider include the Nokia Lumia 635 for Windows Phone users, as well as the Samsung Galaxy Core LTE. Both are affordable handsets that aim to compete in the same price bracket as the others listed above.