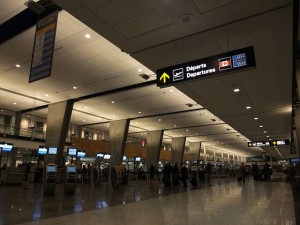 By Gadjo Cardenas Sevilla
Drupal's free and open-source content management framework  powers 2.1 per cent of all websites and is also  making its mark in the travel industry.While 2.1 per cent of the web, or roughly 1,015,000 sites, may seem like a very tiny slice of total global websites, Drupal's trusted and secure back-end framework as well as its rock-solid PHP codebase has made it the de facto choice of websites that need the optimum in security in stability.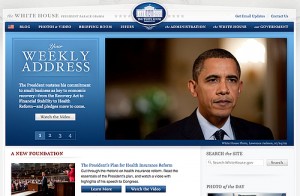 WhiteHouse.gov and data.gov.uk are just some of the high-profile websites that have placed their trust in Drupal and this is catching on with travel and airport websites that require rock-solid stability as well as a high-degree of customization.
Drupal runs on any computing platform that supports both a Web server capable of running PHP (including Apache, IIS, Lighttpd, Hiawatha, Cherokee or Nginx) and a database (such as MySQL, MongoDB, MariaDB, PostgreSQL, SQLite, or Microsoft SQL Server) to store content and settings. Drupal has an installed base of 30,000 developers and a thriving user-supported community.
It is a viable option for companies moving away from costly and convoluted proprietary CMS (Content Management System) into something that's way more flexible and easy to deploy and manage. Flight Centre and Aéroports de Montreal both invested in Drupal to facilitate their massive database driven and connected systems which rely on split second processes and a high-degree of accuracy and reliability for managing vast airline, flight and traveller information.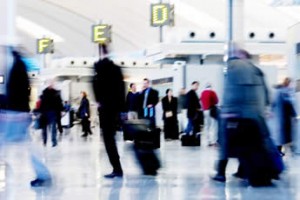 Aéroports de Montréal serves an average of 14 million passengers yearly coming in and out of Montreal through its two international airports, Montréal–Trudeau and Montréal-Mirabel.
But when it came to welcoming and guiding visitors through the world-class city, the airport's website was sorely lacking and didn't show travelers all that was available to them, beginning at the airport.
The existing site's performance was unreliable, with frequent outages during high-traffic events like snowstorms – when passengers most needed up-to-date travel information. The user experience was unintuitive and limited, and mobile access was stymied by outdated infrastructure. And the legacy CMS and unreliable host prevented developers from managing content as efficiently as they could.
Using the flexibility of Drupal, Nurun, a global consultancy firm, and Acquia, a leading software-as-a-service company, were able to help Aéroports de Montréal build a site that better connects passengers with the airport – and with the entire city of Montreal.
Offering more engaging experiences that cut down the stress of preparing for travel – from  commerce to real-time flight information – travelers can now connect seamlessly with all the content they need from the airport. Passengers can access security procedure information, interactive maps, parking details and more from any browser, including mobile devices.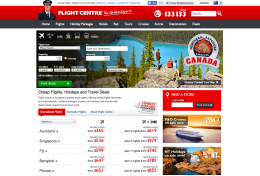 Acquia also helped Flight Center  gain an agile platform to create engaging multichannel digital experiences for its customers.
Marketers at Flight Centre now have unmatched flexibility to optimise the mix of content and social capabilities quickly via responsive websites to convert prospects into loyal, engaged customers. SEO value for any website is critical.
The open source nature as well as flexibility offered by Drupal as a CMS platform gives SMBs and even larger organizations like government websites and the larger airport and travel industry portals like the ones above, a secure and scalable platform for complex website and database creation.