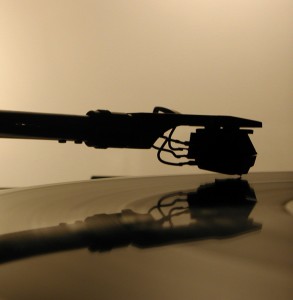 Geo-blocking restrictions keep popular music discovery sites like Pandora and Spotify away from us in Canada, while limiting just how free and accessible Last.FM can be.
Thankfully, there are other ways to find old musical treasures and new gems that you might not have been able to track down otherwise. In this list, we've got five great sites that offer similar services and options, but do so in unique styles that may or may not work for you. The main thing, of course, is that they pump out tunes to your ears one way or another, and you don't have to drop a dime to get to them.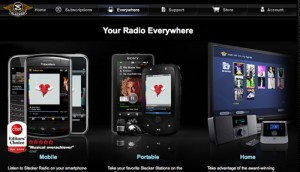 Slacker
Technically speaking, Slacker is not a free service because it limits you to 30 days of Slacker Basic Radio, which gives you access to the site's entire music library and radio stations, albeit with a limit of six song skips per hour. That means you may have to endure listening to some music that you don't really want to. Still, the 30-day span is useful, especially if you listen to a lot of music every day. You can also extend things a bit my creating multiple accounts with different email addresses. Otherwise, you can spend an average of $3.99/month to gain full access with extra perks. Either way, this site is sure to enlighten you in some way about music you haven't heard before.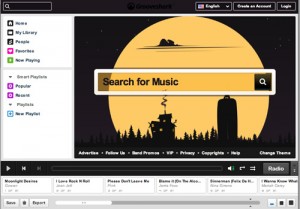 Grooveshark
Thanks to a slick interface and some social networking features, Grooveshark is an online jukebox that goes a little further than just streaming music. The basics of searching for songs and adding them to a playlist is obvious when you first join, but you can also enable "Autoplay" and have the site suggest songs for you based on what you already have in your playlist. There's also a Twitter-style feature where you can follow friends and exchange songs and playlists a lot easier with friends they have as well. Being fully Web-based, you can tap into all the music you have on Grooveshark on any computer with Internet access.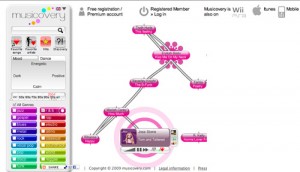 Musicovery
Its namesake speaks for itself, as Musicovery is all about discovering songs that you might never have otherwise come across. Doubling as an online jukebox, the site uses an interesting method where you can choose songs based on your mood. It then displays a web chart of songs that are similar in melody and tempo, even if the genres are completely different. You can also go this route via a specific genre, though the list is a bit limited. And you might also find some of its choices to be odd, but still, the way it all works is cool, and it doesn't hurt that you might discover something new.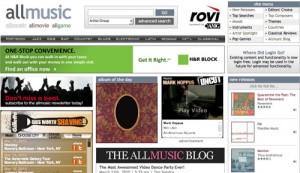 AllMusic
At first glance, it appears that AllMusic is a bit of a jumbled mess, but that has more to do with its site design. Once you click on any one of the genres at the top nav bar, you will have a world of tunes open up to you. Each genre is broken down into sub-genres that are based on topical or periodical influences. So, for example, Jazz will bring up no less than 57 different sub-genres, each of which has music you can tap into. Consider that Pop/Rock has over 100 sub-genres, and you get the idea that there is a pretty vast library of stuff you can search through. An added benefit here is that AllMusic doesn't require signing up and logging in, so you can get started right away.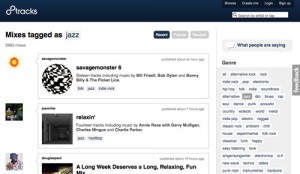 8Track
What's unique about this site is that you can be an equal participant in sharing music you're into as well. The way 8Track works is that you can listen to or create mixes of music within the same genre. The mixes have to be at least 30 minutes of music, which roughly amounts to eight tracks — hence, the site's name. Creating a mix is as simple as signing up for a free account and uploading MP3 and AAC files. When you do a search for music to listen to, you'll notice a tag cloud on the right side that narrows things down to multiple music genres. Pick a mix you'd like to try and control playback when streaming the songs. Simple, yet so effective in showing you something new.