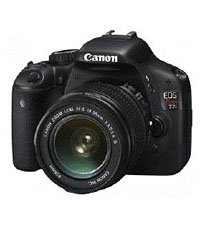 By Gadjo Cardenas Sevilla
Compact, quick and able to shoot 18 Megapixel stills or HD video, Canon's top level Rebel has made some early impressions. We've had the camera for about a week and have enjoyed putting it through its paces. Is it really a mini 7D? Not quite, but its an extremely versatile performer that makes taking pictures and video fun.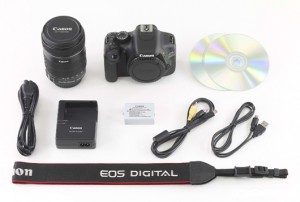 Out of the box, the Rebel T2i comes with the requisite battery (good for 550 pictures on a full charge), a strap, a  charger, software and cables and connectors. Our unit didn't come with a lens so we screwed on our favourite 85mm 1.8 USM prime lens and from time to time switched between that the 50mm prime (portrait) lens and the all-purpose 18-55mm EF lens.
Even with larger lenses, it is still remarkably light. For many of our press coverages we usually take a Panasonic Lumix G1 and a Flip video camera, now with the the T2i we can bring one device for stills and video and add on extra lenses for product and portrait close ups, panoramic shots and wide angle work.
The T2i fits nicely in the hand and most of the controls are easy to access and operate. It has good weight and feels solid even if the plastic body and the rubber grip material don't seem to be stuck on too well and can be separated in certain parts…not a good sign. Coming from a Canon 50D, which is brick-like and reassuringly put-together, you get the feeling that the T2i could have been built a little better.
Since this is still a new model, we also experienced some trouble getting our computer to read the proprietary Canon RAW (CR2) format. This is typical since it takes a while to distribute  the necessary codecs and tools but it can be frustrating. We avoided this by shooting high quality JPEGS instead of RAW.
Below are the specs and features.
Specs:
– Ships in early March 2010 for Canadian $890 body. Canon EF-mount.
– 18 megapixel APS-C CMOS sensor.
– 3″ LCD with 1,040k pixels. Digic 4 processor.
– ISO 100 – 6400. Can be expanded to 12,800.
– Full manual controls. Jpeg & RAW. Hotshoe. Built in flash.
– Continuous shooting at 3.7 fps. Viewfinder 95% coverage.
– Movies upto full hd at 1080p. Stereo sound. External mic input
– SD/SDHC/SDXC cards. USB 2. HDMI. LP-E8 lithium battery.
– Size 129 x 98 x 62mm. Weight 530g inc. battery & card.
As you can see the specs are nothing to sneeze at and the T2i places itself in the threshold of prosumer DSLR at just under the price that we are used to. It has an 18MP sensor, an impressive 3″ LCD that does double duty as a photo viewer and viewfinder for shooting videos.
We found the camera to be easy to learn, controls soon became second nature, thanks to the intuitive placement of buttons and the 3″ screen which clearly presents the most important information. One thing to get used to is that the video recording function is triggered by a separate button next to the viewfinder. Our first attempts to shoot video with the  shutter resulted in stills not video.You also need to wrap your head around shooting video on a DSLR body, it takes some practice.
A tripod is suggested for any video work on the T2i as image stabilization can't quite compensate for movement and  the demanding nature of video, camera shake is almost alway amplified and can be distracting.
The audio recording during the video is quite good but you can plug in an external mic for even better sound recording.
The rest of it is standard Canon fare, there are presets and "styles" for getting creative but the full manual controls are at your disposal. It is not too simplistic but user of prosumer DSLR will want more controls to tinker with.
The beauty of the T2i is clearly its versatility and ease of use. You can get the desired results in your photos without much fussing around and the camera takes great shots even in the standard presets.
Coupled with a good lens, the T2i really shines and can accomplish great images specially given its ISO threshold which works well with low light.
It focuses quickly and adjust to given situations well. If you don't need more than the 3.7 frame per second shutter speed of the T2i, then it is a smart choice for an all around shooter and even a viable second body for professionals toting 7D's and 5D Mark II's.
Conclusion
Overall, we're extremely excited about the potential of the T2i. When the EOS 7D came out, the prospect of HD video on top of 18 Megapixels capability was exciting but not affordable. With the T2i, this is closer to earth and will put HD video capability in the hands of Canon users with an existing array of lenses.
As a camera, the Rebel T2i excels in most conditions, but the build quality isn't optimal and definitely not weatherproof. For the needs of 85 per cent of photographers out there it is almost perfect. The body sells for C$890 (street) and C$1000 for the kit with the 18-55 FF S-IS.
Our very initial impressions are that this could be a breakthrough product for Canon as well as a game changer for the consumer-level DSLR market which is now undergoing a sea change with the new Micro Four Thirds models flooding the market and ofering stills plus video capabilities.
Rating 4.5 out of 5