New contest from Canada's Fotobounce: win a Canon or Nikon camera
Video: Fotobounce 3.0 offers free photo face recognition and sharing
Fotobounce, a free, downloadable program for sharing digital photos, just got better – and safer.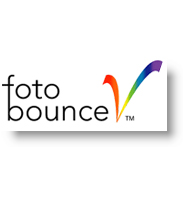 The third iteration of this popular Canadian software, Fotobounce 3.0, is available for download now, offering an easily-installed safe and secure private network for sharing photos among friends and family.
Developed by Applied Recognition of Oakville ON, Fotobounce is a pure Canadian innovation story, and the recommended solution for Canadian users wondering how to manage their growing digital photo collections.
Fotobounce is best known for its unique use of face recognition technology. This allows large numbers of photos to be rapidly and easily organized by human subject – a marvel to behold. It's available for both Windows and Mac computers, and can be used to upload photos to Facebook and Flickr. This is a popular option, but one that makes some users uneasy.
Fotobounce 3.0 addresses this concern through another innovative leap. Now users can share photos with family and friends using a private "peer" network. This means that your photos need never be uploaded and stored on any website. The software operates on your computer and share photos directly with other computers. Each user retains complete control over privacy, deciding which images are private, and which can be shared.
There's much more than this. Fotobounce offers extensive tagging capabilities, transfers all pertinent tags along with the photo. It lets you transfer full-resolution copies of images, not just images that are sized-down and difficult to see. And here's a great feature for WhatsYourTech.ca's highly mobile readership: you can view images using your mobile device.
Fotobounce 3.0 can be downloaded for free directly from the Fotobounce site.