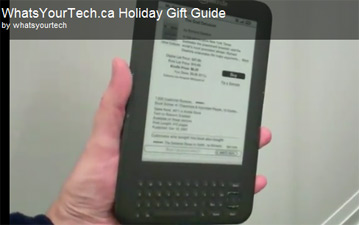 We look at some of the best gadgets available to you this holiday season. Between sharing photos, watching all the content you can store, listening to music without wires and even figuring out what your electric bill will look like, we've got a little something for everyone in this video montage.
WhatsYourTech.ca also has a Music Lover's Gift Guide and a Photography Lover's Gift Guide!
And don't forget to enter our Logitech contests for your chance to win either an Z623 Speaker System or an ultracool prize pack that includes a Z205 Laptop Speaker, a Speaker Lapdesk N550, and an HD Webcam C510!