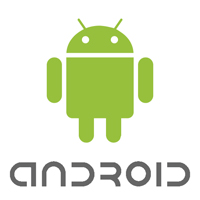 In a series of unveilings yesterday at Google's I/O conference, one highly touted new development is that of Android@Home, an extension of the mobile operating system that could connect Android devices to electronics and appliances throughout a home.
Thus far, Google has released separate versions of Android for phones and tablets. Honeycomb, the tablet version currently running on some of the new tablets that have just hit the market, will likely give way to "Ice Cream Sandwich", a next-generation release slated for later this year that will bring the phone and tablet Android OS's together.
It's not yet clear that Android@Home will be based on Ice Cream Sandwich or any other version of Android currently out now, but the premise behind it is to have Android be the centrepiece of a connected home that could be automated from a phone or tablet. In other words, it's not so much the device itself that can control all these components, but rather apps installed on them that should do that.
This sort of home "ecosystem" already exists, particularly with iPhone-related applications, but what Google has in mind here is a new version of a wireless network Google is developing. This is more in line with something like Zigbee, the low-power network usually used for home automation setups. But included in this rollout would be an audio network that runs along the lines of Sonos, the high-end audio company that builds its products to talk to each other over a proprietary network.
While low-powered, Android@Home is likely to be designed to allow for higher bandwidth transfers because they would include surveillance cameras, media players and other devices that can do anything from controlling appliances to baby monitors, for example.
At face value, Android@Home seems a lot like a fusion of DLNA and other low-power networks, but DLNA has, so far, proven to be a bit fragmented in how it's deployed by vendors. Moreover, consumers haven't picked up on it as quickly. It seems that Google wants its format, which will apparently be made open-source eventually, to be a unifying fixture in home environments.
More details are expected to be announced about Android@Home over the next few months, though no timeframe has been given about its release or deployment.