By Gadjo Cardenas Sevilla
An emerging segment of sporty, water-resistant and tough  video cameras is enticing users to look beyond basic specs and features and is opening up a new way to enjoy taking action videos.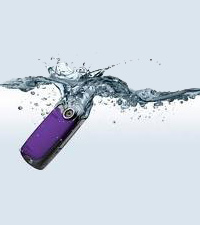 The market for digital still and video cameras has gotten to the point where features and specs are great across the line while prices are competitive and continue to race to the bottom. Consumers are now aware that megapixels aren't everything and sensor -size, optical quality as well as ease of use are becoming the focal point. The main issue with all cameras is that they are limited by where you can use them. Water, dust and jarring conditions have been considered the bane of photographers and a whole ecosystem of expensive cases and protection gadgets has been created just to support this deficiency.
A new breed of affordable, surprisingly capable and decidedly tough cameras are making their way to market this year. They can be dunked in water, are resistant to dust and grime and can even withstand jarring and accidental drops from time to time and still take decent videos and photos. This new segment differentiates models whose size, specifications and pricing are all too similar so adding the extra armour and resistance to elements attracts new users.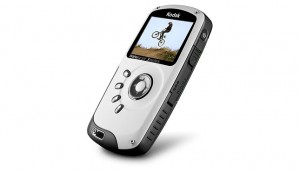 In the handheld video camera market developed and exited recently by Flip, a lot of the models share similar features such as HD video recording, simple controls and  plug-and play simplicity in uploading videos to online services.
Kodak and more recently Toshiba, however, have decided to cater to sporty users with their tough cameras. The Kodak PlaySport ZX3 has been in the market for almost a year yet exhibits an enduring feature set as well as ease of use.
This comes in particularly handy when it is used to shoot underwater video (it an shoot up to 10 ft underwater). A tough polycarbonate shell, weather sealing and rugged styling make it the standard bearer of this new breed of device and the under $150 price point make it attractive to a wide range of users.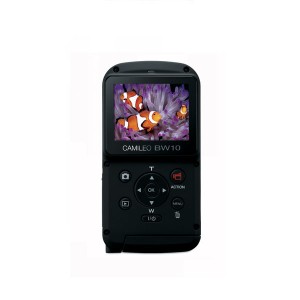 Toshiba is a relatively new entrant in this space but their new line of Camileo BW10 Waterproof Camcorders ($140) are both fun and practical. The Camile0 BW10 offers full 1080p HD recording for up to six and a half feet or two metres deep. This tiny camera can also shoot 5 megapixel stills but while great for snapshots, quality is just above par that of most smartphone cameras.
The Camileo BW10 and the Kodak PlaysSport also offer HDMI video out for playing on larger screens plus built-in software for quick editing and sharing of videos on YouTube, Facebook and similar online services. Since most videos today end up on YouTube, these cameras have more than enough quality and versatility to get video online quickly.
These handheld tough video cameras are expected to gain in features and capabilities as well as use cases. A number of enthusiasts and extreme sports practitioners are using these relatively inexpensive devices as stunt cameras by locking  them on to mountain bikes to be able to take first-person video from the riders perspective.
The fact that they use removable SD Card media is also convenient since if anything happens to the camera during shooting, the recorded video is still intact.