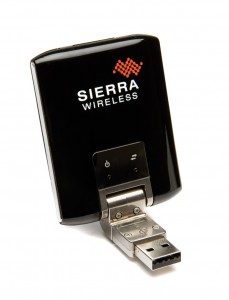 Just shy of three months after launching its first Long Term Evolution (LTE) network in Ottawa in July, Rogers opened the network in Toronto, Montreal and Vancouver, marking the next three major markets in Canada to get the carrier's next-generation mobile network before the end of 2011. Users on the network should expect to see speeds more than double what 3G currently offers now.
Theoretically, LTE can offer as much as 75Mbps download speeds, but the realistic number is from 12Mbps to 25Mbps based on feedback from customers in Ottawa, who have been able to use the network since July 7. Originally, the announcement was expected to only include Toronto, with Montreal and Vancouver to follow, but it appears that all three were included in the rollout.
For the moment, the only devices that can actually work on the network are the Rogers LTE Rocket mobile hotspot, the LTE Rocket Stick — and eventually — the Samsung Galaxy S II LTE, HTC Jetstream LTE tablet and an HTC smartphone yet to be announced. The data plans currently on offer are only meant for the mobile hotspot and Rocket Stick, as Rogers has said that it will present different plans for the LTE devices.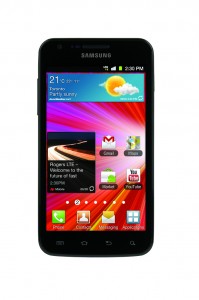 Data plan pricing won't change, with prices listed identical to those offered for the Ottawa launch. A starter plan of just 1.5GB costing $45, with the largest data package coming in at $90 for 9GB. Rogers will institute its Flex Plan for these, meaning that if you go over the preset limit, you would be bumped up to the higher bracket and cost.
These data plans are only for the Rocket Stick, as Rogers has yet to announce the plans for LTE smartphones and tablets.
Perhaps responding to criticism over how pricey those plans are, the carrier also announced a "special introductory plan" of 10GB for $52.93 per month. The extra bonus is that there would be no overage charges for the first two months after activation. How long this plan will be available is not clear.
The LTE Rocket Stick is available for $169.99 with no contract or $79 on a three-year contract.
As far as coverage goes, the new LTE networks may not cover the wider metropolitan areas in these three cities. The focus has been on the cities themselves, rather than the suburbs surrounding them, and Rogers has supplied a map on its LTE site to illustrate where coverage is now and where it's going to be soon.

LTE is fast enough to stream 1080p high-definition content to smartphones, tablets and laptops using an LTE Rocket Stick, putting it on par with broadband speeds at home.
While that means faster download speeds, the more radical change is in upload speeds, which can be more than four times faster than what they are now. Under current rates, uploads average of 800kb to 1.7Mbps. LTE can easily hit 10Mbps and is theoretically capable of more than 20Mbps. With cloud-based apps and services expected to explode in the next few years, these rates would make a significant difference in how much data is sent up to the cloud.
With the launch in these four cities now complete, Rogers says it will launch in the next 21 top markets in Canada over the course of 2012.