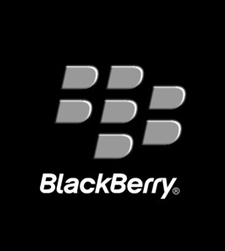 By Gadjo Cardenas Sevilla
RIM launched a unified BBX OS for smartphones and for the PlayBook during its DevCon in San Francisco and hopes to entice developers to continue supporting the once dominant smartphone maker.
"With nearly 5 million BlackBerry apps downloaded daily, our customers have made BlackBerry one of the most profitable platforms for developers," said Mike Lazaridis,  RIM's President and Co-CEO. "At DevCon today, we're giving developers the tools they need to build richer applications and we're providing direction on how to best develop their smartphone and tablet apps as the BlackBerry and QNX platforms converge into our next generation BBX platform.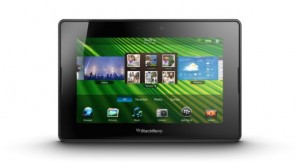 The BlackBerry PlayBook, RIM's attempt to cash in on the surging tablet craze led by Apple's iPad, suffered poor sales resulting in recent price cuts. Lack of onboard e-mail, contacts and BBM messaging features; which are the foundation of BlackBerry's success, have kept new users from buying the device.
Just 200,000 units shipped to channels first full quarter and it isn't known if this even reflects total sales.
According to RIM, BBX is the next generation platform for BlackBerry smartphones and tablets. It combines the best of BlackBerry and the best of QNX and is designed from the ground up to enable the powerful real-time mobile experiences that distinguish BlackBerry products and services.
RIM launched the BlackBerry 7 OS for its smartphones in August as well as a series of new smartphones. The question on the mind of many is how well the new OS will run on older models which won't be verified until the new apps start rolling out.
RIM says that the BBX platform will include BBX-OS, and will support BlackBerry cloud services and development environments for both HTML5 and native developers.
RIM co-CEO Jim Balsillie seems extremely confident the new OS has what it takes to help RIM weather the tide of rising competition.
"We've leapfrogged everyone with what we're announcing and you're going to see it on display. We built an engine back in the mid-90s that served us incredibly well for 15 years, and in the past couple of years, we've had to build the engine of the future while still driving the engine we've got."
As reported by Reuters, the attending developer's reception  of the news was lukewarm as many expected the developer event to kick off with new hardware.
"BBX could potentially be exciting, but I was honestly expecting a bigger announcement. There was nothing revolutionary," said Dave Lane, a software developer for Metova, a small firm based in Tennessee.
If BBX fails to gain traction with developers, it could spell disaster not just for the smartphones but for the tablet line as well. RIM seems confident that a singular, cross-product thrust at this time is the way to go.
RIM's announcement comes  one week after a global service outage shook the faith of millions of BlackBerry users resulting in widespread messages of discontent with the inability to send email, go on the Internet or use the popular BBM (BlackBerry Messenger System).
This, plus RIM's poor attempt to communicate the problem or any upcoming solution  to customers, caused a firestorm of angry Tweets and posts on various social networks. RIM tried to make amends Monday by giving users $100 worth of premium apps as compensation for the service disruption.
There are a few worrysome aspects to this BBX announcement. First of all, it isn't clear what RIM's timetables are for rolling out the new OS or which devices, current or future, are best designed to use the new OS.
When it launched Blackberry OS 7 in August, the new smartphone OS would only work of the new handsets launched during the event which obsoleted a long list of recent smartphones with no possible upgrade path.
Not the best way to keep your customers loyal.
RIM's timing with this is critical. Competitors in the smartphone and tablet space have gone into a flurry of late year releases. Last week Apple's iPhone 4S landed to the tune of 4 million units sold in a weekend and this week Motorola, Google and Samsung are readying their next generation super smartphones running on the surging Android OS.
Related stories: