They're like digital divining rods – new mobile applications that can lead you to water.
But unlike the divining or dowsing rods of old (which reportedly could even lead a blind man to water with embedded occult-like powers that 'divine' the right location), new mobile apps show the way by combining geo-location technology with comprehensive databases of refill and fountain locales.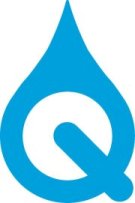 One of the newest such apps to be released is called Quench, and it points to publicly available clean water sources at which you can satiate your thirst and refill your re-usable water bottle.
The app is just for thirsty boots in Toronto right now, but the plans are to roll it out to other municipalities.
Now, some of those sources may be the water fountain in your local park. But a number of retail outlets, stores, restaurants and other businesses have joined in an 'official' network of refill stations, and they will open their taps for you and for a quick refill of your reusable bottle. (Maybe they will encourage you to maybe buy something while you are there, but there is no obligation).
The new Quench app lets users search by entering a specific address or intersection to find a nearby aqua source, or simply by using a current location determined by the internal GPS.
Listings can be both saved and shared for future use, and the app is open for user generated contributions, such as suggestions and updates for new listings of water fountains or refill stations.
You can even send in personal photos of your favourite hydration station.
The free app is now available for iPhone iOS5, Android smartphones and – soon – BlackBerry OS6 users.
Quench was developed as a tech accessory for The Water Brothers, a series of themed documentaries that just aired on TVO (episodes are also available online, and a second season is planned).
The six part series is hosted by real-life brothers Alex and Tyler Mifflin who created the show to raise awareness about water issues.
Toronto is said to have some of the cleanest and safest tap water in the world, so the app does well to help provide access to clean, healthy water.
But it is also about cutting down the use of disposable water bottles, and reducing the enormous of plastic ending up in landfills.
According to the World Wide Fund for Nature, roughly 1.5 million tons of plastic are expended in the bottling of 89 billion litres of water each year.
"It's about consumer choice and awareness. Hopefully, the app will help reduce the impact of the hundreds of millions of plastic water bottles discarded in Canadian landfills each year," brother Alex explains.
"We are at an amazing time in human history, where we can all initiate change in our daily lives, on a local level, to solve global problems," adds Tyler. "We hope with the Quench App we can take a step towards solving some of those problems, and through The Water Brothers series we can shed some light on water issues around the world."
Toronto-based Helios Design Labs developed the app, and the Bell New Media Fund and TVO both provided major funding for the overall project, said to be about $100,000.
The idea built on an already existing network of water re-fill locations developed by a non profit organization called Blue W, based in Guelph, ON.
BlueW has been in operation for over a year, as it builds up that network refill locations and participating organizations. Also at its website is the searchable map of known water refill locations – the map and the app highlight so called Official Refill Locations that are participating in the program and that have a Quench decal displayed on their front windows.
It's currently focused on Ontario, but the momentum gained from the show and new app should help expand that nationally and internationally.
There is another similar app, called TapIt, which also lists places where you can take your reusable bottle to be filled (with tap water) in one of a number of partner cafes. TapIt also uses its GPS locator to show the closest places to fill your bottle, but right now it is limited to U.S. cities like New York, San Francisco, Portland and Reno, NV).
Once you have had your fill, there are apps to show you how much water consumption is going on around you – be it by your drinking, or other water intensive activities like agricultural and industrial processes.
There's a vast amount of water consumed and polluted in the making of many products – and yes, that can include mobile devices themselves – and that has a significant impact on our ecology and human civilization.
The Virtual Water app provides sometimes shocking information about how much water our everyday food and beverages really consume.
It is one of several resources listed at the Alberta Water website, where government agencies and high tech companies like IBM Canada have teamed up to aggregate information, databases, digital tools and other resources for the development of responsible water management policies, and added protection for the fuel of our life.
Cheers, all.
-30-