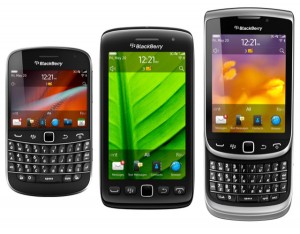 By Gadjo Cardenas Sevilla
The Canadian  smartphone innovator can't release new handsets until 2013, is cutting 5,000 jobs and facing losses of $518 million. What's next for Research In Motion?
The question is no longer whether RIM can compete in the current cutthroat landscape in the mobile industry, the question is can RIM survive long enough to rebound from it's current free fall.
RIM's stock saw its steepest decline in more than a year last Friday.  Shares  closed down 20.3 per cent, or $1.92, to $7.54 on the Toronto Stock Exchange. The stock has now lost 95 per cent of its value from its high in 2008. RIM was once Canada's most valuable public company.
The Canadian smartphone and PlayBook maker blew its chances to re-establish itself among the world's leaders in mobile technologies. It was betting on a brand new operating system with brand new handsets to debut in time for the holiday buying season. I personally saw some of the features and possible hardware RIM was expecting to prepare last May at the BlackBerry World developer's conference in Orlando, Florida.
I stated in my coverage of that event that, "BlackBerry OS 10 was a viable contender," and that  "The new OS will not be seen on devices until later this year but brings a fresh new perspective on mobile computing for both smartphones and the BlackBerry PlayBook tablet."
Some of the more outstanding features of BlackBerry 10 are an improved software keyboard with intuitive predictive text and powerful multitasking features. Add the introduction of exciting new hardware and it looked like RIM would be back in the running.
The news last week that not only with the new software be delayed but that RIM will be forced to fire 5,000 people (30% of its workforce) as well as an unprecedented $518 million loss, presents a darker picture and bigger problems.
A series of missteps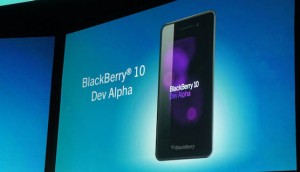 RIM can't be expected to be competitive in the mobile market when it is clearly fighting for its life. The layoffs, the losses and huge delay in new products (the second time BB10 has been delayed, the first owing to necessary hardware not being ready) puts it months behind competitors like Apple, Google and even Microsoft who have already unveiled their product roadmaps and who already have products available in the market.
Consider that BlackBerry 10 is a completely new operating system, one that will not be compatible with previous versions of the BlackBerry OS and in the reality is even more daunting. Any fledgling operating system needs developer support in order to provide a good enough selection of applications. Apps for a new OS usually come months after the software and hardware is released to the public.
At this point in RIM's situation, transitioning to a whole new product line and OS could be brutal. If you are a RIM customer holding out for the new products, you might just get tired of waiting and there are a lot of options out there right now.
Apple's newest iPhone, traditionally released by August, is months away. Google has released the new Jelly Bean Android OS and a number of handsets running on that system are coming. Microsoft is also slated to come out with new smartphones later on this year.
The BYOD (Bring Your Own Device) nature of today's businesses means BlackBerry handsets, while still some of the most secure in the business, aren't the only option in the workplace as employees are encouraged to bring the devices they want to use.
Looking for answers
RIM has $2 billion cash reserves and no debt, it seems unlikely that investors will simply watch the company burn through that money.  Talk of partnerships, sellouts and mergers are certain to pepper the rumour mill as more cuts and adjustments will be needed to keep RIM afloat.
The company is looking for answers and it seems evident that it isn't finding them from within.