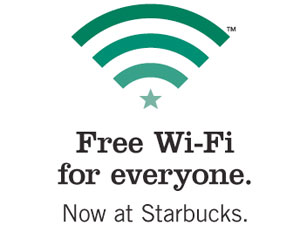 By Gadjo Cardenas Sevilla
Anyone who has been dinged by their carrier's roaming charges knows it's no fun. Here are some tips to stay connected without getting bled dry.
In a perfect world, there would be no roaming charges for text, voice or data calls. We could all use our mobile devices even while we travel, which is really when they are most convenient. Purchasing phone cards, burner or disposable celfones and even prepaid SIM cards are all viable options but they also cost money and are somewhat impractical.
The hard reality faced by anyone using their cell phones  or smartphones while traveling, is that roaming charges are exorbitant.
As a freelance journalist who often travels and whose work is  dependent on being able to file stories on the fly, I've learned a few tricks to staying connected while travelling without breaking the bank.
Plan around free WiFi
Whether your'e on vacation or on a work trip, you really don't want to spend all day checking e-mail, so try your best to plan around it. Try having your breakfast or afternoon snack in a place that is known for offering free WiFi. Places like Starbucks and similar coffee shops will allow free access. Order breakfast, triage e-mail and there will be less to worry about during the day.
Services like Skype, FaceTime and others also work well on free WiFi connections but if you want to video chat, be considerate and keep it down. You don't want to be that person who annoys everyone.
Consider renting a wireless hotspot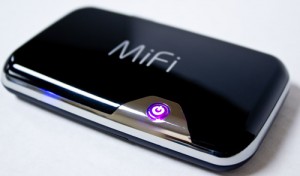 If you absolutely must have an all-day connection to data, consider renting a  mobile wireless hotspot.
I have used the services of MiFi Rental  various times while covering key events like CES (Consumer Electronics Show), BlackBerry World, the Intel Developer Forum, Google I/O,  Next@Norton and Apple's World Wide Developer conference .
While many of these events promise WiFi connection for press and bloggers, there are never any guarantees (plus try competing for bandwidth with dozens, sometimes hundreds of users simultaneously, it isn't any fun).
Having your dedicated hotspot ( US $20.00 a day) is a great back-up and since the data is unlimited, you can work away from overcrowded press lounges and pretty much set up anywhere provided it falls within your coverage area.
The only downside to this solution is that the battery life on these devices isn't great, so you need to plan around that. Best thing about renting from MiFi Rental is they include an envelope for you to use to send back the device once you are done and they will ship the device to your hotel as well.
Expand the WiFi that's available to you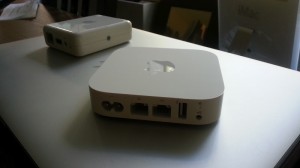 Some hotels will offer wired Internet access through an Ethernet cable (which is meant to go into one computer) or charge you per device for WiFi access, which is reprehensible.
Most people today will travel with a smartphone and a notebook or even a tablet.  Multiply these devices by the number of people sharing the room, and that will add up to quite a lot.
I bring my own Apple Airport Express base station ($99), which a small WiFi router that can take that one Ethernet cable and use it to connect to various devices. This may not always work  depending on the hotel, but when it does, it is very convenient. You can use any base station or wireless router but I find Apple's solution the most compact and travel friendly.
Even if you just want to use your laptop, the Airport Express  gives you the freedom to work anywhere in the room  and not just on the desk where the Internet is tethered.
For multiple people and devices, this is an ideal workaround since everyone shares the connectivity. These are just some ways to avoid spending excessively for data.