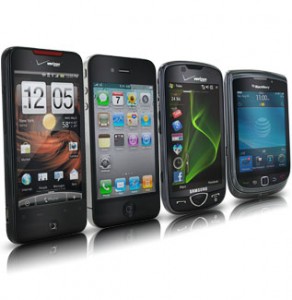 By Gadjo Cardenas Sevilla
2012 is shaking up to be an interesting one for the mobile industry. Patent cases, landmark product releases and emerging competition are quickly changing the face of the industry.
Google's Android OS has surged to take the lead in the industry selling the most number of models with the widest price-range. Microsoft's upcoming Windows Phone 8 OS is poised to make a big splash behind devices from Samsung, HTC and Microsoft's BFF Nokia which will likely start rolling out in Canada in early 2013.
Sitting out the current launch lollapalooza is Research in Motion which has earmarked 'early 2013' for the launch of its BlackBerry 10 OS and devices. While RIM is down, it certainly cannot be counted out, as very early previews of the new hardware and software have been positive. Still, when these devices come out they will have to claw their way up to compete with the current crop of devices.
Post  Apple vs. Samsung Patent Case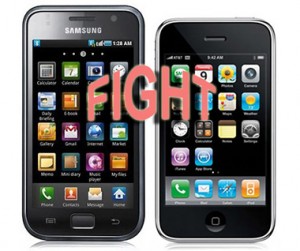 The recent patent case between Apple and Samsung is a turning point in the balance of power in the mobile industry.
The big win for Apple is far bigger than the $1 billion in damages Samsung needs to pay, it could set a precedent for various cases and caution competitors that taking on Apple and iOS may not be so smart depending on what they are trying to achieve.
While the patent case focused largely on older Samsung models that copied functionality and designs from Apple's iPhone, the effect of the decision is far reaching. Apple has added newer Samsung models in its claims while Samsung has vowed to appeal the jury's decision.
The litigation situation has also forced Apple's rivals to innovate or at least further differentiate themselves with their products. This means that Google, which creates the competing Android OS, now needs to carefully consider how to refine its mobile OS so it does not raise any red flags with Apple or  have its hardware partners go to court, which is messy and costly.
This also doesn't bode well for the other Google vs Apple based lawsuits currently percolating. The next one to look out for is the Google owned Motorola vs. Apple lawsuit where Motorola is asking for an import ban on various Apple products for allegedly infringing on Motorola patents.
We are already seeing the results of the earlier patent case that Samsung lost. Manufacturers like Samsung, HTC and others are  now latching on to Microsoft's Windows 8 OS and releasing a large number of  high end mobile devices under this mobile operating system.
Larger smartphone manufacturers are hedging their bets behind Windows Phone 8, which is different enough in style and function to the iPhone OS and Google's Android, these manufacturers are investing into a new ecosystem, new customers and another revenue stream.
"We're going big on it (Windows Phone 8) and that's got nothing to do with our position on Android, we're still big on Android too,"explained Jason Mackenzie,  HTC's President of Global Sales and Marketing. "We believe we can compete aggressively on both Android and Windows Phone at the same time." Many manufacturers are likely to follow suit.
Samsung Surges past Nokia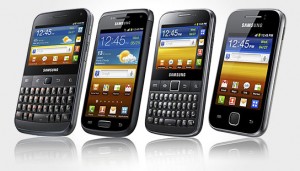 Because of the sheer number of new devices it has released, Samsung has grabbed the lead and the market position from Nokia. Samsung's constant and continuous stream of releases including various tablets, phablets and smartphones.
Earlier this year, Samsung surpassed longtime leader Nokia in handset sales which is comprised of feature phones and smartphones. Nokia was the world leader in this category for 14 years so this shift in the balance of power is significant.
Nokia has gone from premier handset maker that made the whole widget, to just another manufacturer for Windows Phone 8. This new role was cemented after throwing its hat into the ring in Microsoft's corner last year, instead of pushing its own Symbian and Meego operating systems.
What has changed from a year ago is that Nokia now has some solid competition from the likes of Samsung, HTC and various other manufacturers looking to cash in on the Windows Phone 8 deluge later this year.  Will being Microsoft's current fair haired child give Nokia the needed advantage to thrive? Only time will tell.
Nokia doesn't make phones for Android either so it will succeed or fail on the back of Windows Phone 8. A risky gamble.
Samsung has emerged as the new power in mobile, one that can go toe-to-toe with leading manufacturers at least in terms of hardware. At the rate that Samsung is carpet bombing international markets with compelling products of varying size and shape, it looks to maintain a leadership position for some time to come.
Consumers know what they want
The importance on the mobile industry placed by mainstream media and the incessant print, online, billboard and TV commercials, have resulted in more savvy consumers who have developed a keen sense of brand and feature loyalty within the mobile device spectrum.
Users have their favourite smartphones, chosen apps and features and now understand the benefits of such upgrades as 4G LTE connectivity, larger HD screens and built-in mapping features as well as advanced cameras. For manufacturers, this means that the challenge is not simply to get new customers but to keep them loyal. Something that will prove to be difficult in the blinding pace that new products are now introduced.
The mobile industry is the most competitive right now and it is a high stakes game with a constantly shifting balance of power. It now becomes more challenging for any company to acquire and keep its top position for any period of time.