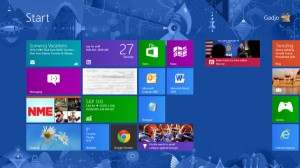 By Gadjo Cardenas Sevilla
Microsoft's Windows 8 is the most revolutionary change to the PC's desktop OS in decades. A bold, touch-based interface and improved performance mark a new future. We dive right in.I installed Windows 8 via the online Microsoft Store link. Download and installation was straightforward and took roughly three hours (I started downloading at 2:45 a.m., few hours after the link went live).
The increase in speed and performance is quickly palpable and very welcome. I think it is totally worth the $45 investment. I also saw that battery life increased by around 15-20 per cent which is amazing on a heavily-used one-year old notebook. Wake from sleep times are also much improved, making my notebook feel almost as snappy as a tablet.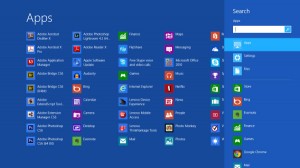 Loading websites on Internet Explorer felt breezy and just moving around the OS opening apps and multitasking felt and looked peppy. Microsoft has managed to streamline the code and speed things up while apparently reducing the size of the OS, which is remarkable.
Windows 8  also solved a lot of problems with system resources, which means you can now theoretically open various applications, windows and programs and they won't choke the system or sneakily run in the background more than they have to.
Once Windows 8 was fully installed, I was greeted by the new Start page which featured the requisite Live Tiles for many of the applications on my desktop. I've used, and enjoyed Windows Phone as an operating system, so I am familiar with the interface. That said, it still takes a lot of adjustment to figure things out. Someone weaned on Classic Windows will be a bit bewildered by the new look and feel until they find where everything is.
One of the tiles was called Desktop and this brought in a more traditional icon and folder based desktop.
Using a notebook with a now antiquated trackpad proved to be a bit of a challenge since a lot of critical actions needed to invoke the Charms  and control aspecsts of the user experience are designed for touch. Without the touchscreen, the trackpad and mouse are forced to be used as a stopgap measure.
It can be done and it isn't all that difficult, but you realize that a touch screen would be so much better.
I struggled with a 12-inch laptop screen, so I can imagine Windows 8 being initially frustrating on a desktop with a large monitor. Does      this change my idea for what my next Windows PC should be?
I think I will likely consider a hybrid tablet/ultrabook device  in the future over a simple notebook unless that notebook has a touchscreen. The game has really changed.
With Windows 8, a lot of the action takes place on the borders of the screen and users need to get used to the idea of placing their mouse pointers (or fingers) in various locations in order to make things happen.
Placing the pointer at the right hand side corner brings out the Charms bar and this gives access to search, sharing, the Start page, devices and most importantly settings.
These five Charms are the most important aspects of Windows 8. They seem to be the bridge between the Windows 8 desktop and the Live Tiles.
Speaking of the desktop mode, it is still there but seems a stripped down version of its former self.
Without the Start menu, there's fewer ways to get to files, folders and documents in the traditional way. You can now create tiles for each of these things in the Live Tile page and get quick access in one or two clicks.
Placing your pointer of finger on the top of the screen will make a gloved hand appear. No, that's not Michael Jackson's glove, it is a system-wide way to minimize, drag and create multiple windows (split screen functionality on Windows 8 is quite good).
Once you've 'grabbed' the window or application, you can close it down simply by dragging it down to the bottom of the screen where it simply disappears.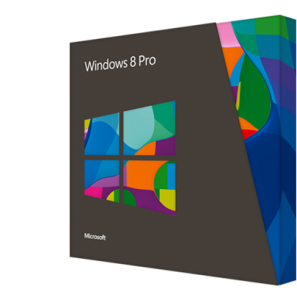 I like the Windows 8 application style, but  just feel a bit let down that there aren't enough popular applications available in this form. There's no official Facebook or Twitter application for Windows 8. Netflix is available in the new Windows 8 style and it is quite impressive.
I have also encountered old Windows 7 applications that are simply incompatible with Windows 8, one such almost critical application is Lenovo's own ThinkVantage suite of apps which just won't run under Windows 8.
Windows 8 is also the most content- focused OS we've seen. It ties directly into Xbox and its varied music, movie and game markets. Users even get the option to use their Windows 8 device as a secondary screen to whatever is running off XBox through the innovative XBox Smartglass app.
All-in-all, Windows 8 feels right and is an interesting way forward for Microsoft. It is a worthwhile upgrade for most recent PCs.