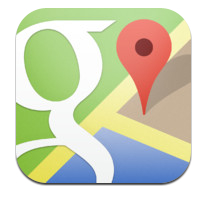 By Gadjo Cardenas Sevilla
After the Apple Maps fiasco of 2012, a new and improved Google Maps app now brings turn-by-turn directions and Street View to the Apple faithful.
Google Maps has long been the de facto maps application on iOS, a reminder of a time when Google and Apple were partners and Google's CEO Eric Schmidt was a buddy of Apple CEO Steve Jobs and an Apple board member.
The old Google Maps feature was created by Apple and designed to work well with the iOS operating system without Google's advertising showing up. But this closed approach also meant that the iOS version of Google Maps lacked certain features like turn-by-turn voice navigation.
When Apple launched iOS 6 and the iPhone 5, it introduced its own Maps application which featured turn-by-turn directions as well as a new Fly Over feature which gave users a distinct helicopter-level view of cities and locations. Apple chucked the old, outdated Google Maps in favour of its own application.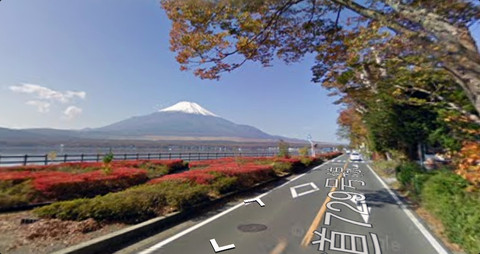 Unfortunately, Apple's Maps app didn't work well for some users. Portions of the map graphics were at times unclear, garbled and the app received a lot of flak for appearing incomplete. In my personal experience, Apple's Maps app worked well, specially turn-by-turn directions and live traffic information around the Greater Toronto Area. Clearly this was not the case all around.
The fallout  for Maps was such that Apple CEO Tim Cook had to issue a statement apologizing  that Maps fell short of being the best experience possible. In that statement, Cook even pointed to rival mapping and navigation applications.
"While we're improving Maps, you can try alternatives by downloading map apps from the App Store like Bing, MapQuest and Waze, or use Google or Nokia maps by going to their websites and creating an icon on your home screen to their web app," Cook said.
Google Maps on iOS, which can be downloaded now, seems to integrate various features available on the Android version. Google describes their app as a "comprehensive, accurate and easy-to-use maps with built-in Google local search, voice guided turn-by-turn navigation, public transit directions, Street View and more. Use Google Maps to discover great places to eat, drink, shop and play, with ratings and reviews from people you trust."
Having tested Google Maps on the iPhone 5, It really is great to have two free and competing maps applications. Apple is hard at work on their own Maps application and should provide various updates but anyone who has loved what Google Maps brings to iOS is certain to like the new version.