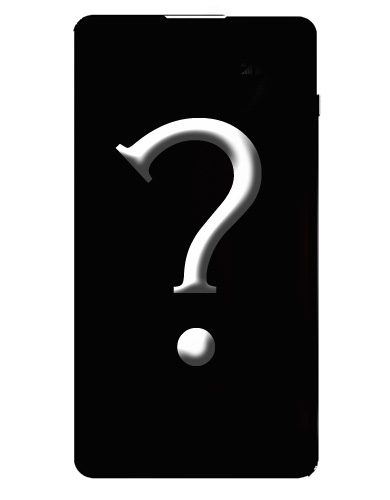 Smartphones were hot throughout 2012, thanks to a solid list of premium devices consumers could browse through over the course of the year. The best one for you usually comes down to what combination of style and function you're looking for, but here's a good reference point to get you started.
Admittedly, this isn't going to be the most intricate list that compares all the specs, but the point here is to actually pair similar phones to give you some perspective. Picking a smartphone isn't just a functional choice, it's also a fashion and style choice. The good thing about that combination is that the iPhone isn't the only one getting it right.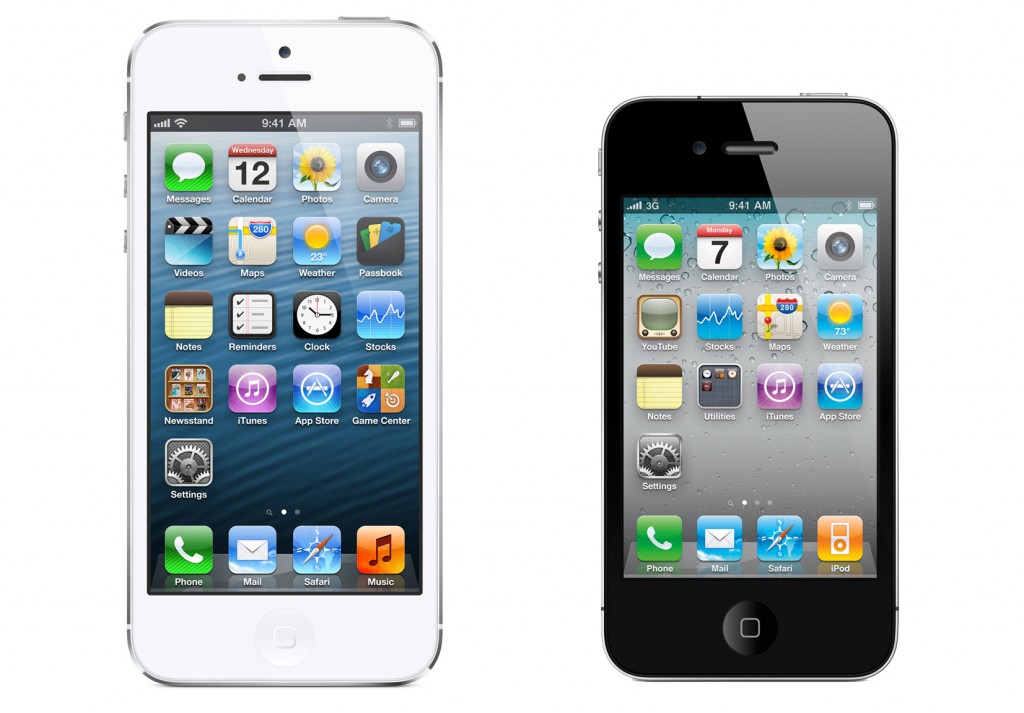 Apple iPhone 5 or iPhone 4S
No longer a shoo-in to be the best of all, the iPhone is still a benchmark device in a number of respects. After all, it's not just a phone, it's also a lot of other things, including an integral part of a bustling ecosystem. No other phone commands the kind of aftermarket the iPhone does, with an endless array of cases, music docks and other gizmos. The iPhone 5 may not have wowed everyone when it was unveiled, but it's still one of the best out there. It's one of the lightest, has a sharp 4-inch Retina display and presents you with everything the App Store has to offer. You get LTE connectivity, a faster processor and a solid camera. Compared to all that, the iPhone 4S is no slouch. Sure, you don't get LTE or the 4-inch display, but since it also runs on iOS 6, the software side of the equation is more or less intact. The one thing you'll have to get used to is having a smaller screen than just about everyone not using a BlackBerry these days.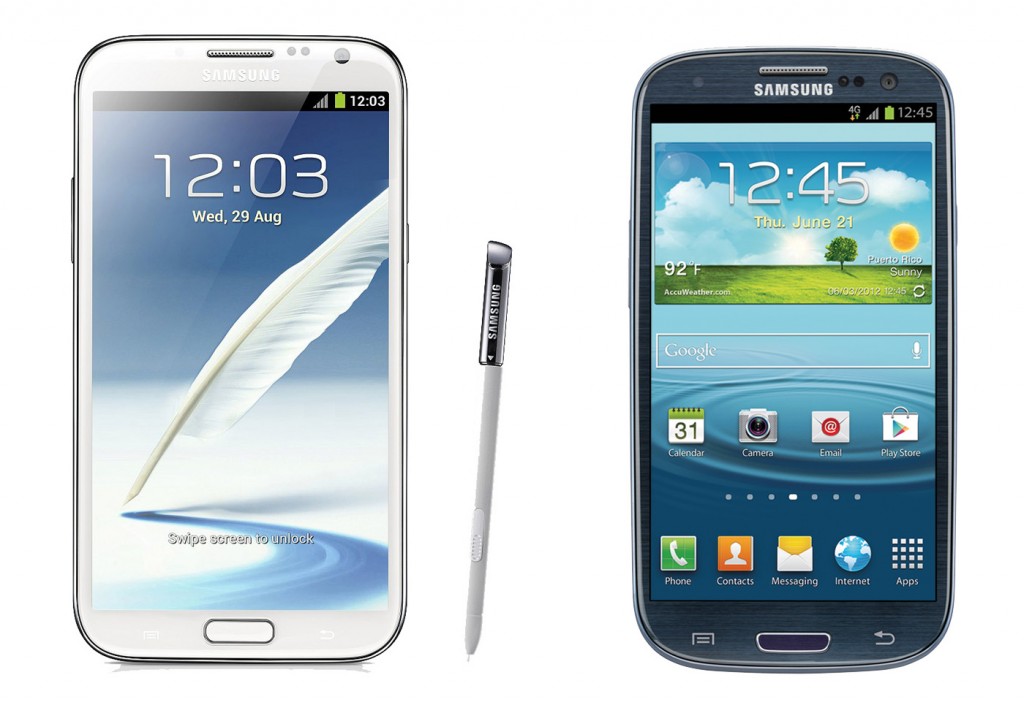 Samsung Galaxy Note II or Samsung Galaxy S III
These two are every bit about size as they are about being flashy and vibrant. It's just a couple of ways that they stand out. The first Galaxy Note was a surprising success when it launched in February, and now the Note II continues that trend with its huge 5.5-inch display. The improved S Pen also makes it easier to actually write on it, making it possible to use the thing productively. Jot down notes, scribble on photos or just doodle for no good reason. It's up to you. The Galaxy S III is Samsung's flagship. It's the device that defines the company's mobile brand. With a 4.8-inch screen and vibrant 720p HD Super AMOLED display, it fast became one of the most popular smartphones worldwide. These two are similar in some respects. They both have fast processors, LTE connectivity, Android 4.1 Jelly Bean and pretty good cameras. Almost every carrier in Canada has them, and they seem to be offering pretty good deals, too.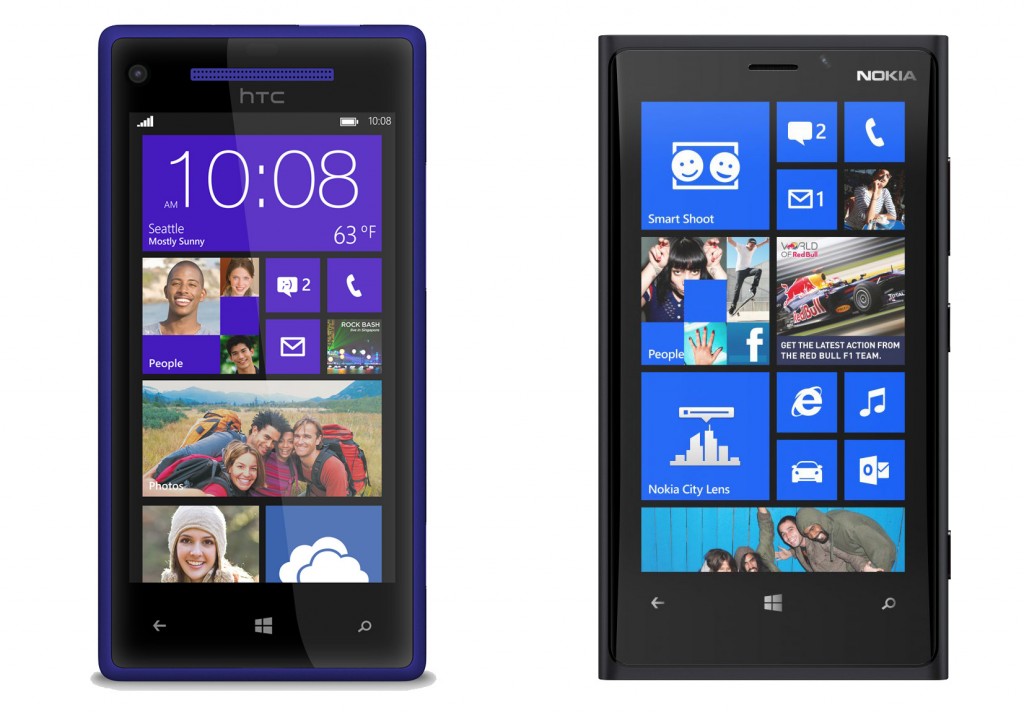 HTC Windows 8X or Nokia Lumia 920
Until BlackBerry 10 hits the market in a couple months, Windows Phone 8 is the newest mobile OS to enter the fray. What you get here is considerably different than what you've come to expect from the others. These two phones are the best Windows Phone handsets available now, and either would be a great choice for anyone interested in using Microsoft's OS. The tile-based interface has been augmented to let you play around with the tile sizes, while People Hub integrates social networks and a bunch of other info into each contact. Skype is heavily integrated here, and if you have kids, Kid's Corner is a good way to keep them occupied without jeopardizing your own apps or data. Data Sense helps you keep constant tabs on how much of your data plan you're using up. The Lumia 920 has Nokia Drive, which is a solid GPS navigation app, while HTC throws in Beats Audio in its phone. Both have great cameras, too. The Lumia might get the edge for the rear one, but HTC has the widest-angle lens for front-facing group photos.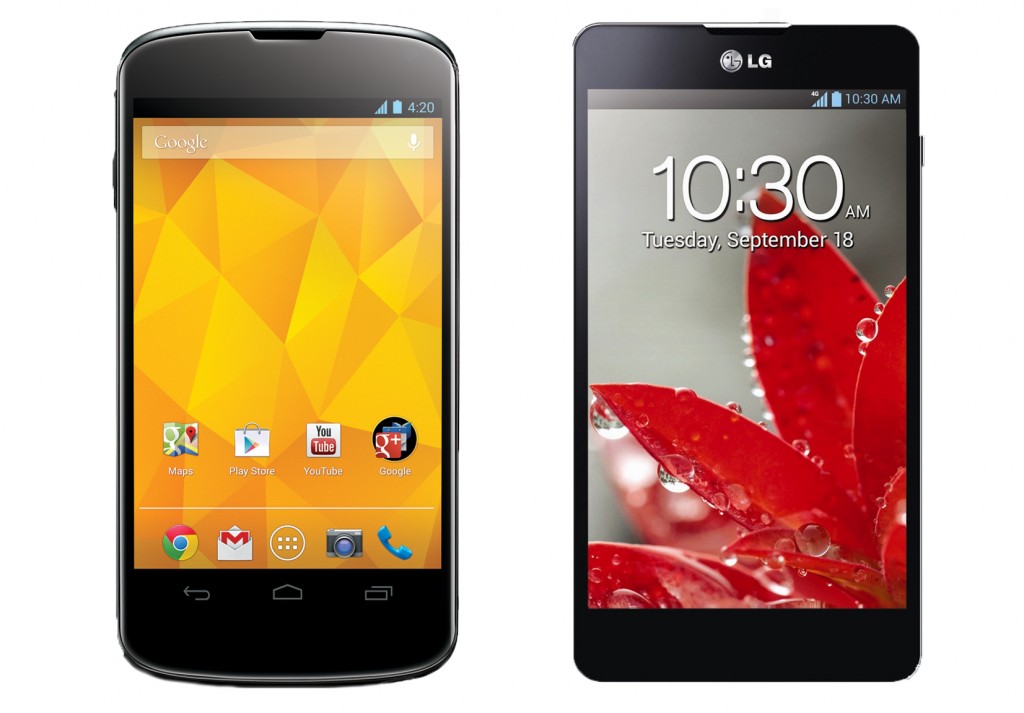 Google Nexus 4 or LG Optimus G
The Nexus 4 is one of the purest Android phones you can get your hands on and that's because Google sells it directly to you. At $359 for the 16GB model (unlocked), that's a price that pretty much undercuts everything else on the market. It also runs on Android 4.2 Jelly Bean with no restrictions on downloading updates. When they come out from Google, Nexus devices usually get them first. The trade-offs are that you give up LTE and there's no way to expand the storage any further. The Optimus G is by far the best phone LG has ever made. And it gives you LTE and double the internal storage. The Optimus G doesn't run on Android 4.2, but that doesn't mean it won't soon. The Optimus G is definitely easier to find, and is cheaper on contract, but that's largely because the Nexus 4 has sold out so quickly. If you're on a budget, don't care about LTE and want something that will perform really well, consider the Nexus 4. But even if you go with the Optimus G, you shouldn't have a problem.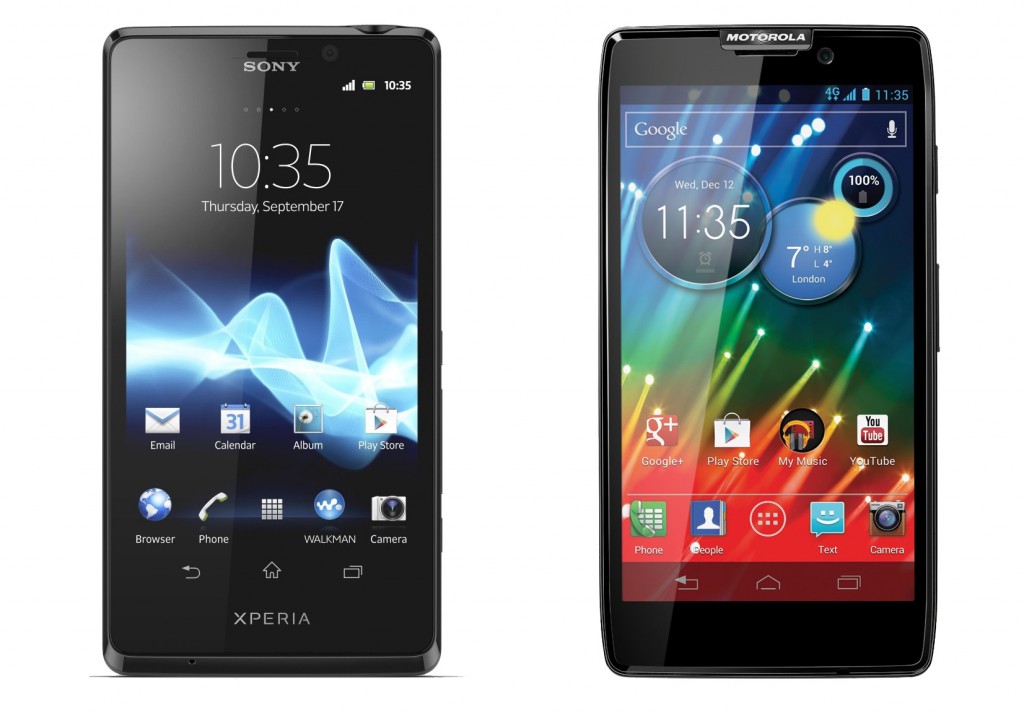 Sony Mobile Xperia T or Motorola RAZR HD LTE
Sony's Xperia T is known as the "Bond Phone", simply because Sony owns the Bond franchise, and thanks to product placement in the recent film, Skyfall. The bigger story here, however, is that this is the first Xperia handset that is truly free from exclusivity. Multiple carriers have it, and it's one of those 'under the radar' handsets that may surprise you with how well it does. Meanwhile, the RAZR HD LTE is an equally stellar device that may not get all the accolades, but still does the job, and boasts some of the best battery life you'll find in a premium smartphone. Both also make use of cool utility apps that help you perform multiple tasks at once based on settings. Motorola has Smart Actions, whereby you can configure a series of actions that happen when something initiates them, like a headphone being plugged in, or a work meeting starting. Sony uses Smart Connect, which can work with NFC (Near Field Communication) tags to initiate an action, or based on something that happens, like driving or listening to music at the gym. Both have gorgeous HD screens with high pixel densities, so video and photos do look great. You can usually find these two for less than the others.