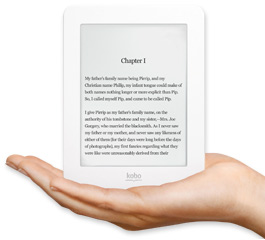 Kobo's eReader lineup and e-Book store is a solid combination of hardware and software that has proven to be one of the best in the industry. And to hammer that point home, Kobo coasted along for the first 10 months of the year, and then launched four new devices, one of which is a tablet. The idea appears to be that there's a Kobo for every type of consumer.
Headlining this new generation of Kobo eReaders is the Arc, a full-on 7-inch tablet that is clearly going to be a more serious competitor in this space than the previous Kobo Vox was. The rest of the group — Touch, Glo and Mini — are eReaders with their own unique twists and focuses. On the one hand, there's some innovative thinking to bugaboos that have plagued eReaders in the past (reading in the dark, for one), but on the other, eReaders are mostly one-dimensional devices that are great at the one thing they do.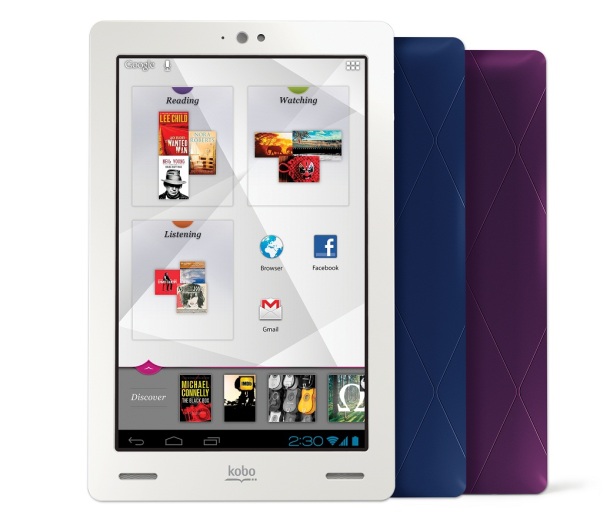 Kobo Arc
$299.99 (64GB)
$249.99 (32GB)
$199.99 (16GB)
Kobo may call this its "colour eReader", but this is a tablet in just about every respect. Running on Android 4.0 Ice Cream Sandwich with a dual core T1 1.5GHz processor, a 7-inch 720p HD display, 32GB of internal storage and a 2-megapixel front-facing camera for Skype puts the Arc in line with a lot of other Android tablets in that size. You can download apps, including eBooks, from Google Play like you would anywhere else. Expect the same experience with games, too. That said, while it is a tablet inside and out, the Arc will likely still come across as an advanced eReader. Husbands buying them for their wives or parents for their kids have been seen over the holidays, but students and casual users should consider this for much more than just reading books. The Arc comes in black or white and has two interchangeable back panels in blue and purple.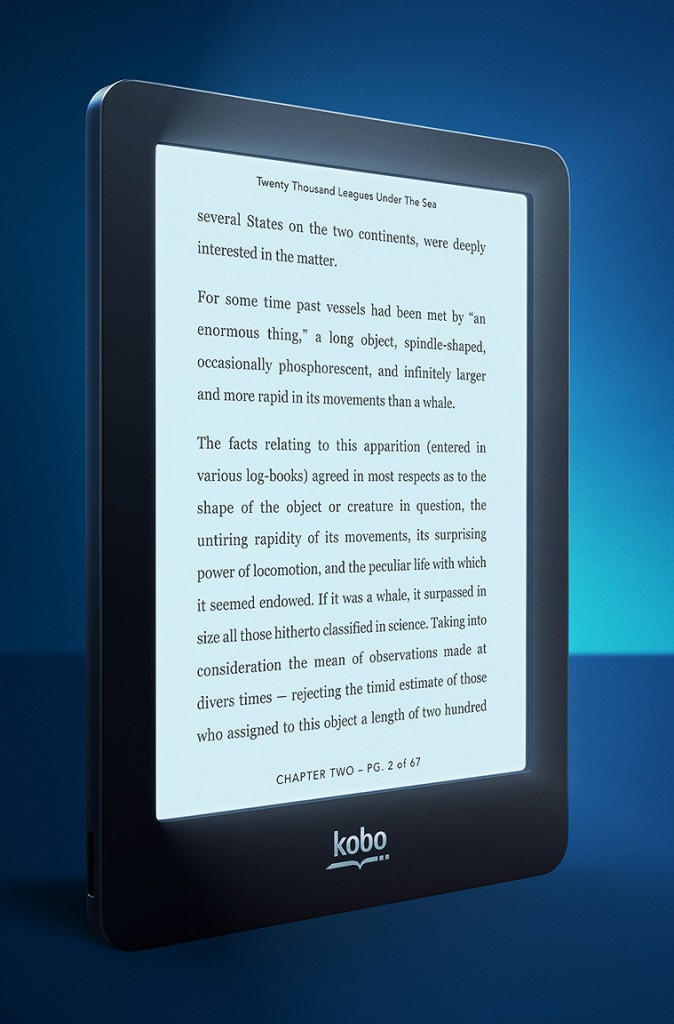 Kobo Glo
$129.99
While the Arc naturally has a backlit display that glows in the day or night, the Glo isn't an eReader with a tablet experience. It's a pure eReader that immediately solves the problem of reading in the dark right out of the box. The 6-inch E Ink display uses something Kobo calls ComfortLight to provide a soft glow — or "gentle illumination" — to make text easily legible in dark rooms or settings. The gentle part comes in the fact that it's soft enough not to strain your eyes after a long period of reading. This is great, because it also beats having to buy a night-light accessory for your eReader just to read when the lights are off. This feature also shouldn't affect daytime reading. There is only 2GB of internal storage here, but that is still good for up to 1,000 eBooks. Pick your poison from black, white, pink or blue.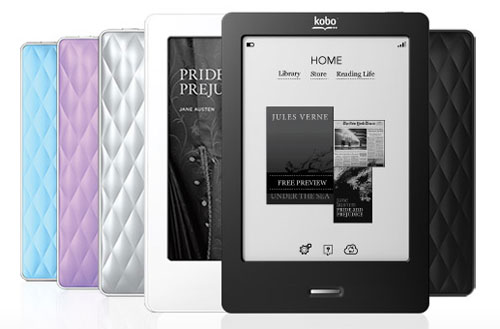 Kobo Touch
$99.99
The Touch is the traditional model of this group. In fact, it's really more of an extension of the model of the same name that came out last year. As a result, there's nothing stunning or revolutionary to note here, other than that it just has a bump-up in performance. There's built-in Wi-Fi (which the others all have, too), the same 6-inch E Ink display the Glo has (sans the ComfortLight, of course) and the same touch-enabled interface seen in both the Glo and the Mini. It also has the same storage capacity as the Glo and Mini at 2GB. That's good for up to 1,000 eBooks. In effect, the Touch, Glo and Mini are all quite similar, and really come down to what your preference is for the experience each of them provides. Look for the Touch in black, silver, lilac or blue.
Enter for your chance to win a Kobo Touch eReader!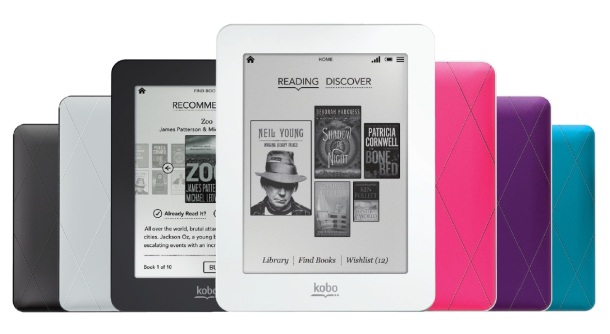 Kobo Mini
$79.99
The Mini is the cute one of the bunch, thanks to a pocket-sized design and a slightly smaller 5-inch E Ink touchscreen. Like the Glo and Touch, you can carry up to 1,000 eBooks onto the 2GB of internal storage. Other than its diminutive size, there's really nothing special about the Mini. It may hold the distinction of being the smallest eReader available, and its price point is reasonable, so this could be the model you get for your kids, or for anyone who prefers to have something small when travelling or commuting. With the size of some smartphones today, they come pretty close to the Mini, though this little guy has them beat on battery life and eye strain. You can find it in black or white, along with a number of separate interchangeable back panels in different colours.