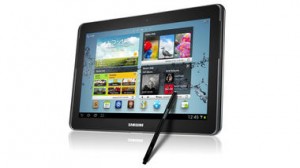 By Gadjo Cardenas Sevilla
BYOD or Bring Your Own Device is an emerging trend where workers get to take their personal smartphones and tablets to the workplace. Here are four tablets that can fit the requirements of BYOD.
Office-assigned smartphones, notebooks and tablets are quickly becoming a thing of the past. Businesses realize the wisdom in letting employees choose the devices they want to use. Employees also see the benefit of using personal devices that can also do double-duty as work tools. With regards to tablets, they are the perfect device to do double-duty for work and for personal use.
RIMs BlackBerry PlayBook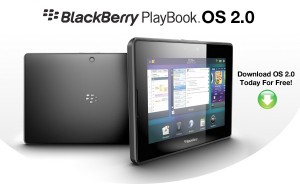 PlayBooks are priced great right now and you can pick up a 16GB model for $130. Ideal for BlackBerry users and designed for the corporate setting, PlayBooks are compact, reasonably powerful and will just get better in 2013 once Research in Motion updates them to the new BlackBerry 10 OS.
Having been around for a while, the PlayBook has a pretty decent library of applications and many are geared towards business users. There's also a 4G-LTE variant that is ideal for users on-the-go who need constant Internet connectivity. Readily available and considered one of the more well-rounded tablets in the market today, the PlayBook is a bang on choice for BYOD.
ASUS VivoTab RT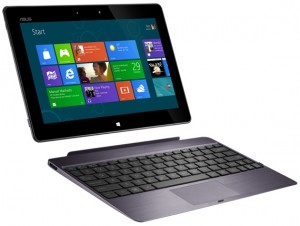 ASUS' VivoTab RT is a Windows RT tablet that runs on a mobile ARM processor and ships with a QWERTY keyboard dock for the times when typing on the screen isn't ideal.
The VivoTab is like two devices in one, a tablet and an Ultrabook. While Microsoft sells its own Surface tablet which has an innovative soft keyboard that doubles as a protective case but is an extra add on users have to buy. ASUS bundles the keyboard with the VivoTab RT so you're good to go without having to buy an extra keyboard.
Apple iPad with Retina Display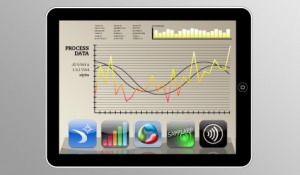 Clearly the leading tablet in the market today, the iPad is now on its fourth iteration and offers a staggering amount of performance in a tablet thanks to the new Apple A6X processor. 275,000 iPad specific apps exist and many of them are serious enterprise solutions. There's also a wide array of accessories and add ons to make the iPad the complete personal and business tool.
One of the best things about the iPad is Apple's outstanding support either through Apple Stores or through services like AppleCare which help individuals and businesses with any issues on any level which is critical for iPads in used in  the business environment.
 Samsung Galaxy Note 10.1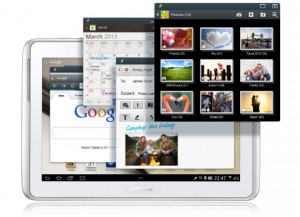 Samsung's Galaxy Note 10.1 is one of the most intriguing Android tablets around. It features split-screen capability where two apps can share the screen and it can be used with a stylus. This makes it ideal for taking down notes, editing memos and PDF's as well as various creative tasks and functions.
The Samsung 10.1 was designed to be versatile at home or in the office and seems to offer more functionality than many plain vanilla Android tablets in the market today.