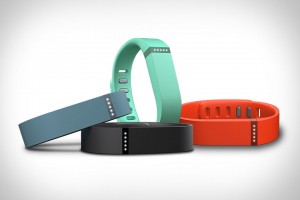 By Gadjo Cardenas Sevilla
A number of new fitness gadgets at the $70-$150 price range were making waves at the recently concluded International CES  in Las Vegas. 
Aside from being portable, most of the new fitness gadgets have intuitive online elements for charting and sharing a user's progress.
These have to be connected to a computer in order to access and update information on websites and can hook up wirelessly or through conveniently built-in USB connectors.
Below are two of the newest mobile fitness gadgets in the market today.
FitBit Flex Fitness Tracker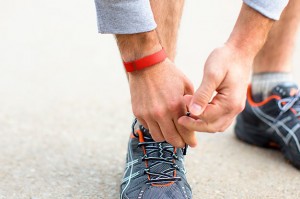 Priced at $99.95, the Fitbit Flex  tracks activity during the daytime and quality of sleep during the night.
Worn as a lightweight bracelet, this personal fitness tracker consists of a digital sensors that measure activity, a companion iPhone or Android apps that track calorie intake, and Web tools to monitor fitness on a granular level.
The bracelet is unobtrusive and water resistant as well. Users with iOS smartphones and tablets and some of Samsung's Android products (the Galaxy S III and the Galaxy Note II) can track their progress instantly thanks to companion applications.
More than an exercise device, the FitBit Flex appeals to users because it measures a person's total fitness during the whole day, not just when they are exercising. The and app component allow users to note down the food they have eaten, their daily weight as well as set various health goals like losing weight or working out longer.
While great for tracking activity while at home and work, these trackers aren't as keen at measuring activity while on gym machines and can easily be confused by treadmills, steppers and rowing machines. They are better suited to running and walking.
Striiv Play Personal Pocket Trainer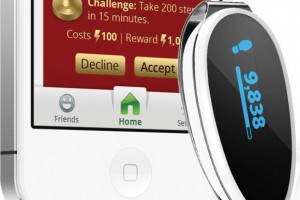 "There are a handful of gadgets geared to health, but our solution is for every day, busy people, who may not have time for the gym, or aren't avid athletes," says David Wang, CEO and co-founder of Striiv.
Striiv Play (http://bit.ly/XSLgEp)  also tracks users steps, activity minutes, distance and calories Striiv ties into a cloud service that generates graphs and reports of fitness goals and progress.
On average, Striiv users are walking nearly 60 minutes per day. They log about three miles per day and walk up eight flights of stairs per day.
Currently sold through Amazon.com and Best Buy for US$69.99, Striiv Play expects to come to other retail outlets in 2013.
Technology in the service of fitness is proving to be an emerging trend that should hopefully help people have fun while aspiring towards a healthier lifestyle.