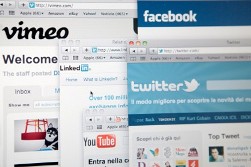 Despite the prevalence of social media, many companies are hard-pressed to get started. Companies tell me that the most difficult part is engaging. What most don't realize is that social is like real life. You, as an individual know how to build relationships in real life. You know how to network when you're at an industry event. The  same social thinking applies on social networks. Here are some tips not only to help you build your social media presence but also further develop your business. Enjoy!
1. Experiment with Social Media;  You Can Only Learn By Doing!
Before you take your business social, use social personally.
Be yourself, make some friends.
Figure out what type of content will solicit interest and activity.
2. Make Social Media Central: Spend time upfront planning how you will use social media
People: do you have the resources required to remain active and committed?
Objectives: Do your social media tactics map back to your objectives as a company?
Strategy: How are you going to integrate social as a communication vehicle with the rest of your organization's processes and deliverables?
Technology: What tools are available to help you effectively measure, manage your social presence?
3. Listen Before Participating
Find where your audience is conversing and identify those most vocal.
Read industry blogs including the comments.
Google your company name and your competition. This will help you determine consumer reaction and perception of your company.
Find some basic tools that help you listen like Social mention, twitter search
4. Be Transparent and Honest
Communicate directly and honestly about what you represent, know, and sell.
Avoid puffery because people will ignore it.
Never lie or evade because people will figure it out and then be vocal about it.
5. Share your Content
Don't be afraid to share. This will help you provide value to your community.
Make sure your content is easy to share. Incorporate tools that promote sharing: "Add this", RSS, Email a friend etc.
Target individuals whom you think would appreciate the information. Remember, it's all about the immediate value to you.
6. Be Personable and Act like a Person
Don't shout. Don't broadcast. Don't brag.
Speak like yourself. It's not the channel for corporate marketing shill or acting like a press secretary.
Personify your brand and give people someone they can relate to.
7. Contribute in a Meaningful Way
Think like a contributor, not a marketer.
Consider what is relevant to your community before you contribute.
Don't promote your product on every post or every other post for that matter.
Win friends by promoting other people's content if it interests you.
Avoid "all-things" to all people. Establish your niche: define topics of interest and stick to them.
8. Learn to Take Criticism
Don't try to delete or remove criticism (it will just make it worse).
Listen to your detractors.
Admit your shortcomings.
Work openly towards an explanation and legitimate solution.
"Be curious NOT furious".
9. Be Proactive
Don't wait until you have a campaign to launch – start planning and listening now.
Build relationships so they are ready when you need them.
10. Accept that you can't do it yourself
Get buy-in from everyone in your company.
Get your communications team together, discuss the options, bake it into your daily tasks, then divide and conquer.
Measure your efforts and validate it's working for you.
Final thoughts … Anything that's sustainable takes time. Nurture your community. Figure out what works over time and evolve your strategy. It's a fluid resource waiting for your honesty and comment!