Socializing at scale is become much more prevalent now with the recent launch of Twitter Ads API.  What's more it was announced that Twitter's initial partners will include Hootsuite, Adobe, Shift, Salesforce and TGB Digital.  Previously, as a marketer, purchasing Promoted Tweets had to be done directly from Twitter.  This was a painful, manual process that provided limited reporting: it wasn't integrated across other Twitter- management campaigns metrics,  either.
The Twitter Ads API enables marketers to purchase Promoted Tweets and to glean stronger, cross-platform insights.  Advertisers can now cohesively manage and optimize both ad strategies using third party optimization and ad-buying systems, thereby giving them much more scalability than ever before. And, this is an important development if its executed well be companies.
According to TechCrunch, Twitter generated $350 MM in revenue in 2012. Speculation is that Twitter has the potential to hit $1B by 2014. This could very well be the case as more companies provide evolutionary thinking to the Ad API.
While more ads begin to show up within the Twitter streams, Twitter insists it will be adamant about protecting its user experience and ensuring that messages are highly targeted and highly relevant. It remains to be seen whether Twitter can maintain the "desired" user experience levels as more startups jump on the API bandwagon.
Providing increasingly variable ad solutions
Smaller companies like Trendspottr, already partnering with Hootsuite and Salesforce now have the ability to scale much faster, while providing discreet solutions for Advertisers already using the Hootsuite and Salesforce solutions. According to Founder, Mark Zohar, "Trendspottr's real-time predictive analytics automatically identify and recommend the most optimal keywords, hashtags and content for any ad buying campaign. These recommendations are based on the projected trends, viral growth and social engagement on Twitter over the next engagement window."
In addition to Trendspottr, the growth of intent understanding in social networks will pave the way for companies like Viral Heat and Lead Sift to offer yet another solution for Advertisers who want to be able to target customers based on a scaled understanding of social expressions. I would argue it will allow Twitter to continuously tweak their offering and provide much more options for advertisers.
Platform disruption?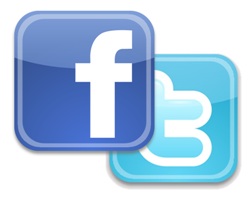 As a social media purist and one who pays little attention to Facebook's Sponsored Stories or Twitter's Promoted Tweets, the value of the ads on the Twitter network do have the potential to build awareness for companies and their properties, however to what end? If Twitter is diligent about preserving the integrity of the platform and the user community it will have to tread lightly, just like Facebook, to ensure that it doesn't forsake its priorities for the almighty dollar and risk losing its users in the process, I guess.
The risk is there if some advertisers, who are less social saavy, simply prefer to purchase ads rather than invest in developing a community organically. As Facebook has realized, preserving its platform meant asking its advertisers to be less promotional and more engaging through Sponsored Stories and the introduction of Timeline for Pages.
It will be the users who will ultimately decide whether they are willing to live with these evolving changes to their social experience. In the meantime, for the advertiser, the myriad of options continues to be abundant.