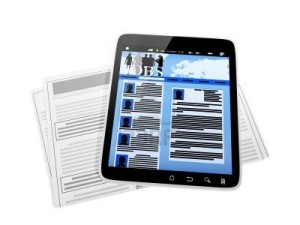 By Gadjo Cardenas Sevilla
Looking for a job? Thinking of starting a whole new career? Here are three smartphone apps designed to help your job search.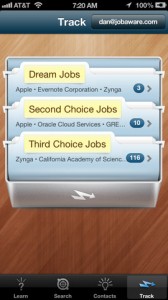 JobAware helps in managing job searches right from your iPhone or iPad. Whether you seek Full-time, Part-time, Internship, Contract or Freelance work; JobAware has the job search tools you need, whenever and wherever you will ever need them.
This well developed system even makes use of the iPhone's GPS to search for jobs by proximity which is a consideration for many job seekers.
More adventurous  job seekers, or people needing a change of scenery, can search internationally in over 200,000 cities and over 50 countries.
JobAware also has the unique feature of being able to Track jobs by priority including, Dream jobs,  Second choice and Third choice options.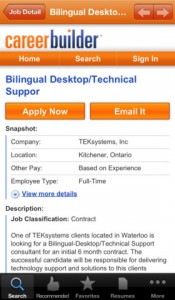 Another free app tied to a website service is CareerBuilder.
CareerBuilder allows users to use their mobile devices to search for jobs by: keyword, location, company and employment type.
Some openings allow users who have filled up their resumes to apply to jobs right from their device.
CareerBuilder also uses the device's GPS to find nearby job openings.
Users of the website can sync their CareerBuilder accounts with their phones.
Users can also email jobs to themselves or to their friends right from the phone.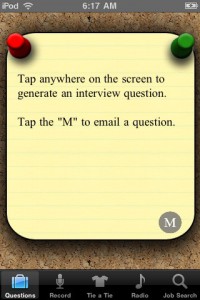 With any job search, the interview is the make or break part of the process where employers make a firm decision on whether a candidate is the right fit. One can't prepare enough for a good interview since it is the opportunity to make a good first impression and outshine other applicants.
Hire Me! app assists users by asking over 300 interview questions, offers video demonstration on how to tie a tie, records their answers to questions, with the ability to search for jobs, along with internet streaming radio to relax before the interview.
Hire Me! is a good supplement to any serious job seeker's arsenal. It puts you in the right frame of mind and keeps you focused on the nuances of handling a successful job interview.