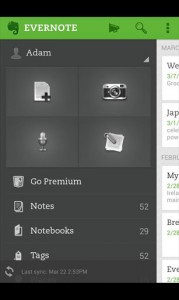 By Gadjo Cardenas Sevilla
Android users can now download Evernote 5 from the Google Play store and can enjoy  the most powerful note-taking app and service.
Evernote makes it possible to capture information from websites, documents, social media and can even grab text and images using a smartphone's camera and even typed or handwritten notes using a stylus on some devices. Evernote is free but also offers enhanced subscription based  premium service.
Evernote notes can also have file attachments and they can be arranged into folders, then tagged, annotated, edited, given comments, searched and exported as part of a notebook.
The strength of Evernote is that it is easy to use, has great cloud synch and integration and it is ubiquitous being available on OS X, Chrome OS, iOS, Android, Microsoft Windows, Windows Phone, BlackBerry and webOS.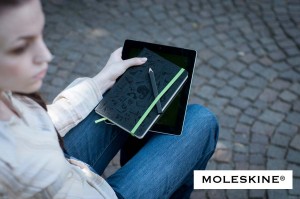 More traditional note-takers who prefer the feel of pen on paper can consider Evernote's own Moleskine notebook line.
These are high-quality Moleskine notebooks that have the added feature of easy integration with your premium Evernote account. It is the best example of a service co-existing between the analog and digital realms. As Evernote explains:
"Fill this book with ideas and sketches, then let the Evernote mobile app bring them to your computer, phone and tablet with a simple snapshot.
Take a photo of any page in this book with Evernote's new Page Camera feature and it instantly becomes digital so that you can save it, search it and share it with the world. This book contains specially formatted paper, designed specifically for use with Evernote. Each book comes with a free 3 month subscription to Evernote Premium."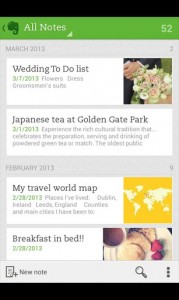 Android devices are the first to get the new Evernote 5 which has the following features.
Camera improvements
> New: Page Camera mode beautifully digitizes photos of physical documents and pages
Evernote Smart Notebook by Moleskine!
> Evernote for Android now works with the Evernote Smart Notebook by Moleskine
New Premium feature: Document Search
> Search in attached office documents, spreadsheets and presentations
Shortcuts
> New: Shortcuts let you jump to notes, notebooks and tags that you access frequently