Several new initiatives are underway across Canada, designed to connect us all with the cloud.
They are about kick-starting the country's tech sector, surely: but also the economy overall.
Small and medium sized Canadian businesses are being targeted, along with major public service organizations, as cloud advocates here promote and proselytize for the benefits of cloud computing.
Cost savings and improved productivity are said to be among the benefits found in the cloud, as companies can leverage the power of connected computing platforms that are more powerful, more capable than in-house systems.
Cloud computing can redefine the business sector and the social space, the advocates say, by boosting innovation and supporting the implementation of successful new business strategies and more efficient operational processes.
Even so, the cloud still holds some concerns for privacy advocates, legal observers and information security officers.
One of the recent initiatives is a new online cloud information portal, where best practices can be described and shared; it's called the Cloud Toolkit.
Launched by the Canadian Cloud Council, it also includes a searchable online directory of cloud software companies, service providers, technical experts, investors, articles and events.
The Council says the cloud provides a crucial and necessary platform for global socio-economic development and technology commercialization.
"Our global competitive position depends on the cloud," asserts the Canadian Cloud Council's Founder and CEO Robert Hart.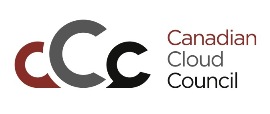 "Cloud computing is an evolutionary continuum of the World Wide Web. It does not have borders and should not be treated as a guarded and protective 'national domain'", Hart said. "Our political leaders and policy makers need to introduce forward thinking legislation to support these mechanisms, and ensure the accelerated development of an open, democratized and cloud ecosystem – one that supports innovation from the small-medium enterprise."
But some policy makers and government officials are introducing cautionary mechanisms, providing practical information for small businesses about the transnational nature of data in the cloud.
The cloud crosses borders, they note, and so data storage and processing may take place in jurisdictions other than the company's homeland.
So provincial and national privacy commissioners here have posted information on Cloud Computing for Small and Medium-sized Enterprises: Privacy Responsibilities and Considerations.
Organizations should consider the sensitivity of the personal information and the value of corporate information that is outsourced to cloud service providers, many of whom may operate facilities outside the country. Organizations need to recognize that personal information that is transferred to another country is subject to the laws of that jurisdiction.
In the OPC's Guidelines for Processing Personal Data Across Borders, transborder considerations, data sovereignty and security issues are reviewed for organizations moving data into the cloud, or otherwise transferring digital information across borders.
Meanwhile, an organization called Canada Cloud Network has released a Technology Roadmap for the cloud computing industry in Canada. The 'Canada Cloud Roadmap' was designed to act as a product design blueprint for new cloud services and providers, and to help establish this country as an innovation leader in this high growth global field.

The CCN describes 'Technology Roadmapping' is a best practice program for designing and implementing a 'business cluster' around this principle objective of product innovation, and it points to a successful Digital Content roadmap as a template for developing one for Cloud Computing.
As well, there's the new 'cloud wiki' from CloudBestPractices.net, which is taking the collective approach to organizing and sharing cloud information and service directory listings.
Using a social media community platform this enables industry experts to sign up to the site and share their knowledge through regular blogs. Participants can use Google apps or LinkedIn accounts to join the group and participate in its sub-communities, looking at specific cloud features or functions.
All this community activity surrounding cloud computing in Canada is also leading to a new industry award for the best innovation in cloud products or solutions which will honour the cloud's impact on organizational effectiveness and efficiency.
The country's high tech association, CATAAlliance, reports it will call its Cloud Computing Award the Salesforce.com Cloud Computing Award; it's named for one of the country's leading cloud service providers, Salesforce.com.
The Cloud Computing Award is presented to an organization leading service transformation through the adoption of cloud computing and contributing to the building of a culture of excellence in the Canadian public sector.
"Canada's public sector is home to hundreds of brilliant minds responsible for organizational transformations that have improved the delivery of citizen services. said John Cousens, Salesforce.com.  "We are proud to sponsor this award recognizing the leadership role played by one individual in the public service in leveraging cloud computing resources for organizational success in Canada."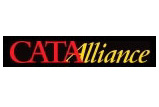 The Cloud Computing Award will be presented at CATA's 28th Annual Innovation and Leadership Awards Gala Dinner, on May 29, 2013.
CATAAlliance president John Reid notes that while cloud computing may be new, the Innovation Awards are a 28-year-old tradition.
"In many respects our Awards Gala, and particularly in this instance, help cultivate the understanding, appreciation and advancement of the contribution of cloud computing to the business and technology community," Reid said.
-30-
 submitted by Lee Rickwood