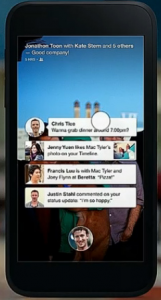 By Gadjo Cardenas Sevilla
I was going to title this article 'has Facebook lost its stride?' but that was before the Social Network revealed its master plan to take over mobile.
Facebook hasn't lost its stride. No, not at all. It may be taking its time but it is clearly a step ahead of many of the players in mobile.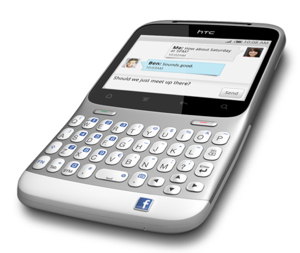 While many see Facebook's desire to have its own smartphone as a knee-jerk reaction to the burgeoning mobile market, their plan is actually a more comprehensive attempt to place Facebook and its features front and centre on as many mobile devices as possible. 
Facebook tried to release smartphones in the past that were equipped with one button access to their services and while this was clever branding, it failed to really capture the market.
Facebook has evolved since then. It has become a communications hub, it can compete with the likes of Skype and Facetime with video calls, voice chats and IM all of which run on top of the Facebook page. 
The idea is to make all of Facebook's services fully accessible on as many mobile devices regardless of make, operating system or versions. So, while Facebook did launch a recent Facebook smartphone in the US, the HTC First. The big story is the slow but steady release of Facebook Home.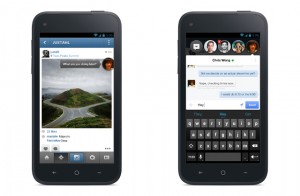 Facebook Home is an app launcher that supersedes a smartphone's home screen. As Facebook explains, "users can see a steady stream of photos and posts from friends on a home screen that refreshes automatically. You'll never miss a moment with upfront notifications about events, calls and Facebook updates. Messages feature your friends' profile pictures and you can chat while using other apps. Access your favorite apps and post right to Facebook on the customizable app launcher. "
Facebook wants to be the first thing you see when you look at your screen, any screen. And since there's an ever increasing number of users accessing the service from smartphones and tablets, that's where Facebook is targeting its services.
Facebook's approach is smarter than trying to create their own smartphone OS. With Facebook Home, they have full control of the user experience and they can update and add features and functionality at will via software updates.
This is just the beginning for Facebook's mobile strategy.  Only a few Android devices are compatible with Facebook Home, these are the HTC One X, HTC One, Samsung Galaxy S III, S4 and Note II.
You also need to have Facebook and Facebook Messenger installed in order to get Facebook Home to run.
So What's Your Tech? Do you love Facebook enough to hand over your smartphone's interface to all your friends and connections? Does Facebook Home seem like an attractive way to interact with the Social Network?