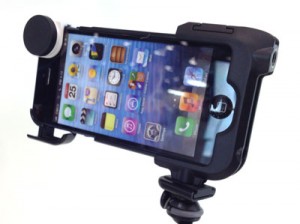 By Gadjo Cardenas Sevilla
Olloclip invented the 3-in-one Macro, Wide Angle and Fisheye lens for the iPhone and is now expanding to cases and a new app for iPhone photography.
Apple's iPhone has been the most popular digital camera for some time now. It has taken the most photos shared on the Flickr website and it currently has the most number of third party photography apps that make taking and sharing photos fast and easy.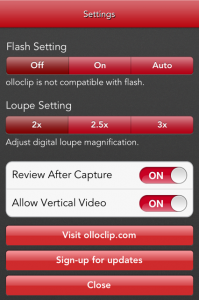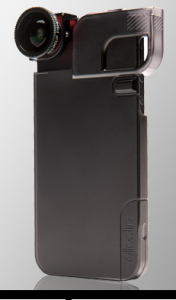 Both the iPhone 4S and the iPhone 5 have multi-element lenses as well as software like built-in stabilization, panorama, HDR (high dynamic range) capabilities that are found on more expensive standalone cameras. Add the plethora of third party apps that make photography better on iOS and you have one of the reasons why millions  photo-centric users are sticking to iOS over other smartphone platforms.
Olloclip's lenses gave the iPhone and their users a wide range of tools and the ability to take fishey, macro and wide angle photos in a similar fashion to DSLRs and ILC cameras with interchangeable lenses. The new Quick Flip case adds even more functionality since it now features a slim case for the iPhone that also doubles as a way to connect the iPhone to a tripod as well as attach LED lights to better  illuminate the subject of your photos and video.
An iOS app by Olloclip, which enhances how the lenses work and compensates for the iPhone having to work with lenses it wasn't originally designed to focus and shoot on, completes a solution that novices and serious photographers would enjoy using. The app also has built-in distortion correction to counteract the effects of the lenses in various conditions.
I always carry my 3-in-one lenses just in case the right photo opportunity shows up. With the Quick-Flip Case ($49.99) and the lenses, the iPhone can now make the most of the apps that allow it to approximate the functionality of a standalone camera such as the ability to take time-lapse or slow shutter photos as well as more dynamic portraits.
The ability to add an external flash as well as a horizontal or vertical tripod mounts really gives the iPhone  greater range of use for photography. This is a system that no other smartphone has right now.
The Quick-Flip Case on the iPhone 4S does take some getting used to due to its various necessary protrusions that accommodate the attachments. This may be an issue if your'e used to having smooth cases. I wouldn't use it as my main case but would likely pop it in when I need to use it. Getting the iPhone 4S in and out isn't as smooth and easy as I would have liked because of the tightness of the design, but it does remain snug once popped in.
By creating the lenses, cases and app, Olloclip has neatly managed to beef up the iPhone's potential as an all-around camera that can make some truly delightful images and give it a range that is unmatched among today's smartphones.