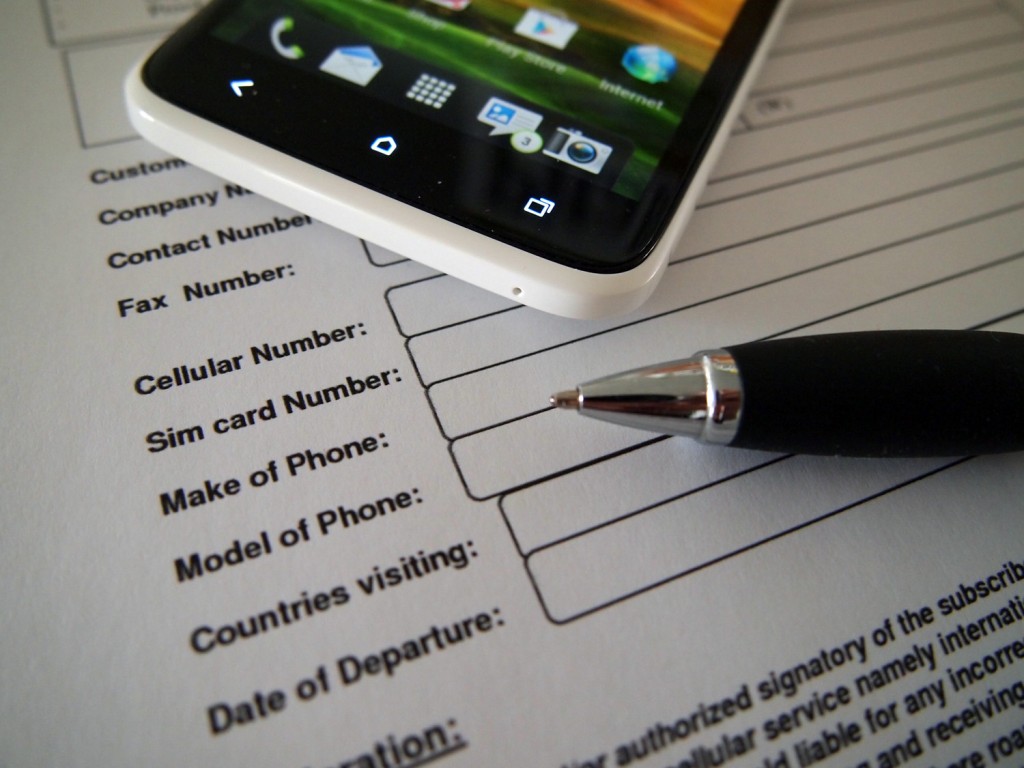 Three-year contracts are not in the best interest of the consumer, contrary to what carriers might say, but putting payment for a new smartphone on a "tab" might be a good alternative to signing a contract that limits your options.
The whole purpose of a phone contract is to give carriers cost certainty, meaning that because they've subsidized most of the phone's cost to you upfront, they can recoup that investment and turn a profit over the term of the contract. If you want out of your contract early, you pay an early termination fee that usually amounts to $20 for each month left in the deal.
The problem with this model is that it doesn't give you the option of "paying down" the phone's value instead. For example, if you're able to put an extra $100 towards the balance in a given month, why shouldn't you be allowed to do that? And if the phone is fully paid off in, say, 18 months, then what's the point of keeping the contract going any longer?
This is where "Flex" or "Tabs" come in. Wind Mobile has offered this for a while with WindTab, a system that takes 10 percent of your monthly bill (excluding taxes and late payment charges) and puts it towards the balance of the phone each month. If you want to upgrade to a new phone, you pay off the rest, keep the phone, and then repeat the process with a new one.
Rogers has FlexTab, which is a similar concept to Wind's in that a certain amount is deducted from the balance every month. If you're able to pay it off in full within a year, you're free of any contractual obligations and can then choose to either upgrade to a new phone with Rogers or take your phone and move to another carrier. If your phone happens to be in demand, you can also sell it and use the proceeds to get something else. If you don't pay the remaining balance, you have to wait till three years elapse, just like a contract. Note that if your three-year contract is a FlexTab agreement, you can pay off the balance of your phone at any time within the three-year term, so the contract is finished once you're fully paid off.
Virgin Mobile's SuperTab are very similar in concept in that both apply the same 10 percent portion of a monthly bill like the others do. Virgin separates this into two tiers. A Silver plan puts $150 on a tab, while the Gold one is $300. Deduct that from the initial cost of the handset, and you see how much you have to pay upfront for the device.
For a top smartphone, that could amount to $200-$300 from the start. This could be too high a price tag for some consumers, and given that 10 percent of a monthly bill might not be enough to eat into the balance, it may not be an ideal option if you aren't planning to put more money in along the way.
We have written in the past that the best way to save money, overall, is to actually pay the full cost for a phone upfront and eschew going on a contract in the first place. The reason being that a good smartphone retains its value, especially when it's unlocked. Selling a year-old iPhone in excellent condition could easily fetch 50-75% of its original selling price. The proceeds from that sale could easily be used to help in buying a new phone outright. Under a contract, you would have to sign up for a longer term to upgrade to a newer phone, assuming you have "eligibility" to upgrade.
The tabs offer something in between. The good thing is that you can pay it down faster if you have the means. The bad thing is that you have to stay with that carrier until the phone is fully paid off. The silver lining is that paying it down in full releases you from any contractual obligation.
So, if you hate contracts and want some way to get a phone without paying the full cost upfront, these tab options could be a better way to get there. It's just best that you put more money down when you can to reduce what you owe, much like a mortgage or car financing deal.