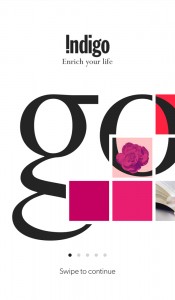 Indigo has released a free mobile app for iOS and Android today that aims to help draw in more customers, as a means to fighting off the increasing competition by Amazon. The app has been designed to "simplify the shopping experience" by incorporating browsing, ordering, gifting and sales prices into it.
Perhaps long overdue, Indigo's brick-and-mortar stores have suffered from what is called "showrooming", the consumer practice of browsing and touching merchandise in person at a store, and then buying it for less online at Amazon. This has usually been highlighted more as an issue for big box electronics retailers, like Best Buy and Future Shop, but Indigo hasn't been immune, either.
Though Canada's largest retail book chain has long had a Web presence with its online store, it hasn't launched a mobile app to expand on that until today. The app allows users  to scan barcodes of any product in a store and either purchase and have it shipped to their home, or have it sent to a friend or family member as a gift. Upon scanning, everything from ratings, reviews, store availability and pricing are all presented.
You can also create "wish lists", or drop hints to friends about gifts you might want. The premise is to also better understand you so as to market and target books and products that you would probably be interested in. Indigo Plum members will get extras, including full access to their account for better manageability. In effect, the app means there is no need to carry the physical plastic card, since the app can be scanned at point-of-sales anyway.
The iOS version of the app includes Passbook support, which is Apple's integrated ticket and pass app for anything like loyalty cards, gift cards and boarding passes. Companies do have to support it, however, which is why it doesn't work with every retailer. Since Indigo does, your iOS device is all you would need to use your membership, regardless of whether you're in a store or nowhere near one. The app itself will do the job while away, but in-store, the Passbook integration will be the same as having a physical card with you.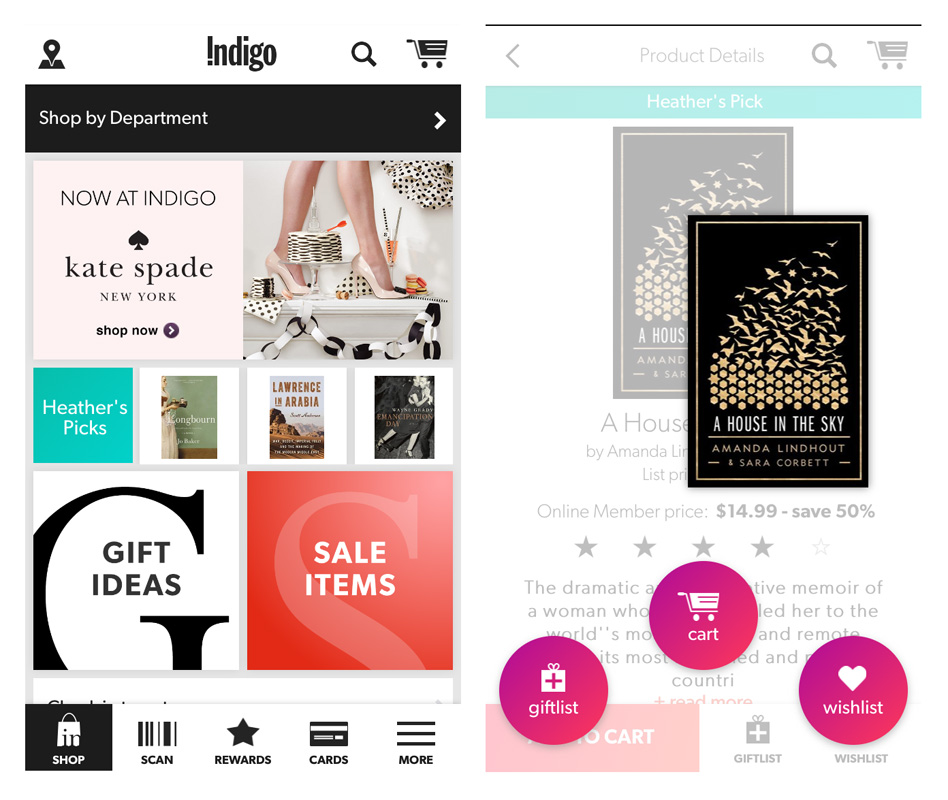 Indigo is also including some social networking support with Facebook, where you can share the store location you're at, and which products you like. So, for example, if a certain book is in low quantity at a store at a specific location, you could let friends know on Facebook, and if necessary, buy it for them in hand or have it shipped to them. With email money transfer (note that the app doesn't include that), it's easy to reimburse someone digitally these days.
There's no word on if or when BlackBerry or Windows Phone will be supported, and what kind of future integration, whether it be Twitter or some other platform, might be in the works. It's also not known just how much Amazon has eaten into Indigo's business, nor how the app will aim to cut that down, since the giant e-tailer also has its own app and tablets (Kindle Fire HD).
The Indigo app is available now for free at the App Store and Google Play.