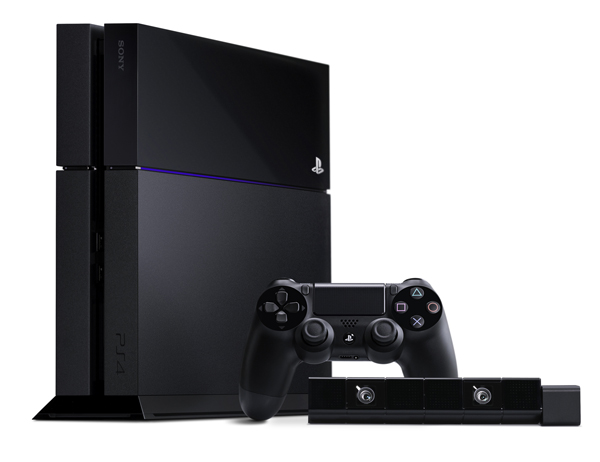 The Sony PlayStation 4 is set to launch officially tomorrow at midnight at some retailers, marking the end of a giant push to market the game console and all its features, and the beginning of a new generation of console gaming that will set the tone for interactive entertainment for at least the next five years.
Of course, the PS4 won't be alone, as the Xbox One comes to market just a week later, but for this week, it's Sony's time in the spotlight. The highly-anticipated device will likely go through a much smoother launch than the PlayStation 3 in 2006, which was marred by a massive supply shortage that limited availability to a trickle, leading to fights and even a fatal shooting in the U.S. Pricing was another major concern, with the 60GB PS3 costing $600 plus tax. Adding a game and extra controller pushed the total price closer to $1,000 — enough to keep some consumers away.
The PS4 avoids much of that by starting out at $400 and having a much higher supply (though exact numbers aren't known). Despite the fact that an extra Dualshock 4 controller and the PlayStation Camera are $50 apiece, and games are about $60, the final purchase price is still considerably lower than it was seven years ago. One caveat, however, is that online multiplayer gaming is no longer free. It will require a 12-month PlayStation Plus subscription at $50, which will also include free downloadable games and other content.
Some games will be less at the outset. If you have a PS3 copy of Battlefield 4, Call of Duty Ghosts, Assassin's Creed Black Flag or a few other still-unnamed titles, you will be able to upgrade to the PS4 version for $10. It will be a digital copy that you will have to download directly to the PS4's internal hard drive. Bear in mind that those titles above are between 30-40GB in size, which could significantly eat into your home Internet bandwidth cap.
Also note that you won't be able to plug in an external hard drive to expand the console's storage, but savvy tech users can disassemble the unit and replace the drive with a larger one. This might be a good idea, given how large digital copies of PS4 games are.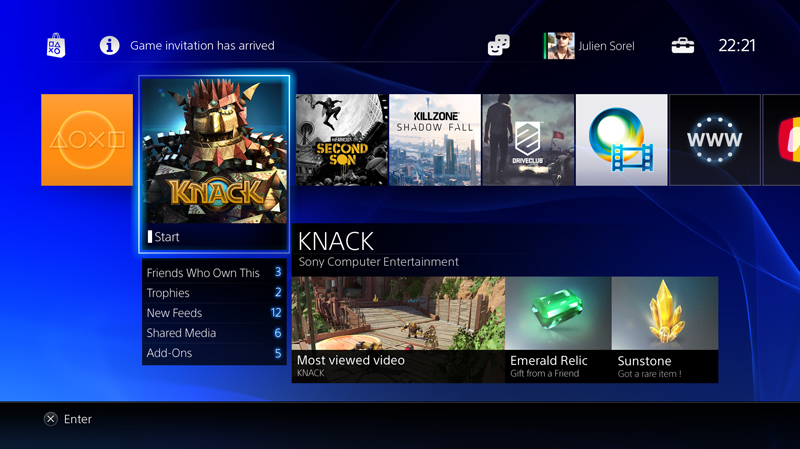 In fact, the PS4 will be all about gaming — at least initially. There are no media server capabilities for streaming local media content within the home, like the PS3 could. The only third-party streaming services available in Canada at launch are Netflix, Crackle, NHL GameCenter and Crunchyroll. The console will play DVDs and Blu-ray discs, but not CDs or MP3s. And last but not least, there is no backward compatibility with games from the previous PlayStation consoles, so your PS3, PS2 and PSOne titles are unplayable here.
An iOS and Android PS4 app released today will be able to act as a second screen or remote. It will also act as part of the console's social wing where users can chat with friends and watch gameplay posted by others. Trophies and accolades earned in games played will show here. Games can also be purchased and then downloaded immediately to the console, which wakes up and finishes the job, even when you're not home (the PS4 will have to be connected to the Internet, of course).
Gamers will also be able to upload their own gameplay to Facebook or broadcast it live on Twitch or Ustream. The PlayStation Vita also becomes more of a factor in that Remote Play is built-in to the console, meaning that it would be possible to play a PS4 game on the handheld device within the same home network. That means someone can play a game on the Vita, while another watches something on the TV. This was teased somewhat on the PS3, but never fully implemented, partially because the hardware made it difficult to do so.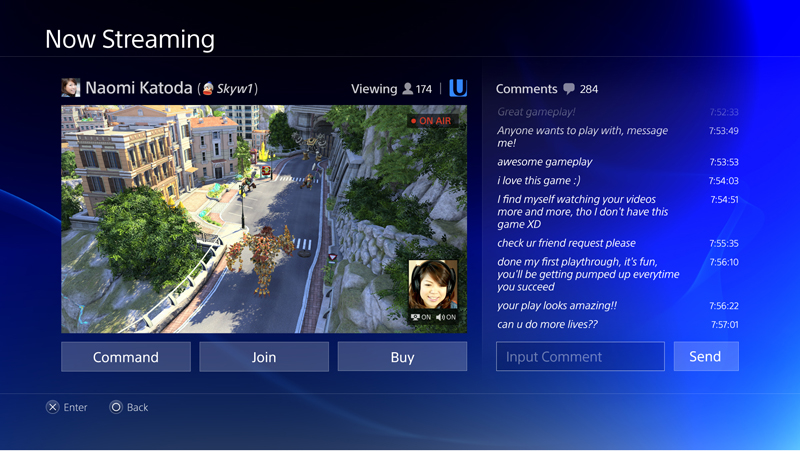 The PlayStation Move motion-sensored controllers introduced during the PS3's tenure will be compatible with the PS4, though there are currently no games that make full use of their functionality.
All of this is wrapped around by a totally different user interface that seems cleaner and far more visual than what Sony has used before. Large icons, bigger letters and smoother, simpler organization should ideally make it easier for users of all stripes to get acclimated to it. Game saves will be saved to the cloud where you can then access them from a friend's console, for example.
Having seen several PS4 titles at a media event in New York the past two days, I can attest to how visually-engaging this initial crop of titles will be, though it will be interesting to see how much improvement comes next year. The PS4's hardware is many times more powerful than the PS3 ever was, making it possible to develop game elements that just weren't possible before. This first batch of games don't test the limits, but they do present much more detailed environments and characters, particularly when it comes to faces and bodies. Little nuances like hair, grass, foliage and fabrics look more textured, while water, fire and lighting look more realistic.
The PS4 will be available at participating retailers starting at midnight tomorrow at a retail price of $400. So far, Future Shop, Best Buy, Walmart and some others will be taking part in the late night launch, though locations may vary, so be sure to check before you commit to waiting in line (unless you pre-ordered one, of course).