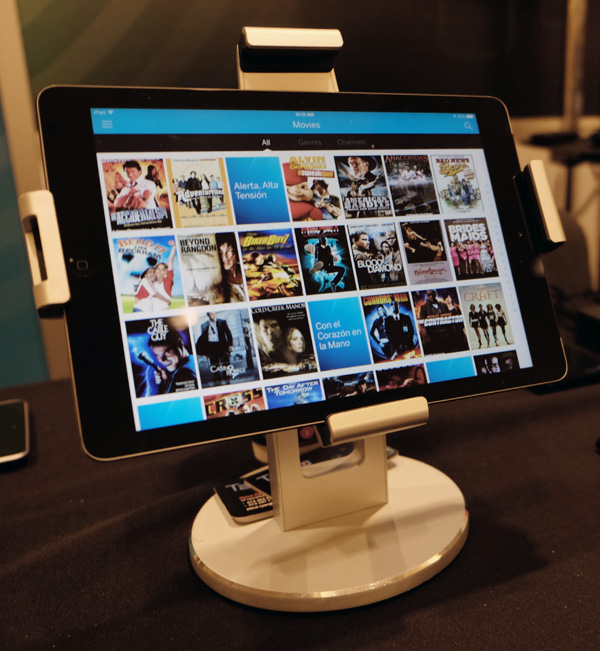 CES attracts thousands of Canadians to Las Vegas for the world's biggest electronics trade show, and dozens of Canadian companies showing off their latest and greatest innovations, products or services. While we couldn't see them all, there were a bunch that stood out.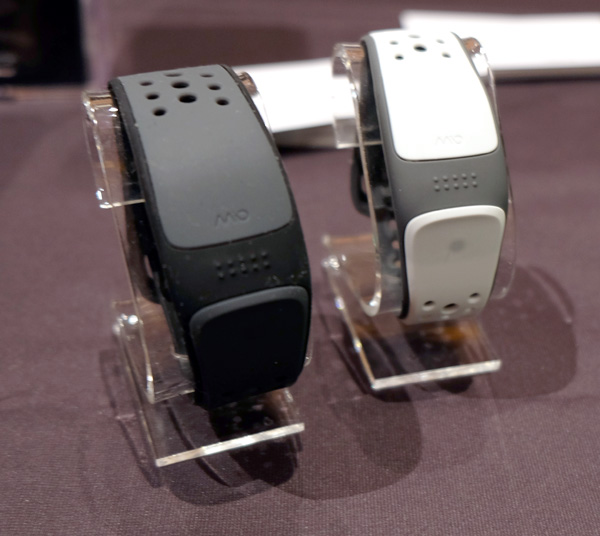 Mio
The Vancouver company known for the Alpha heart rate watch unveiled its new Mio Link heart rate wristband that monitors the volume of blood under the user's skin when active. This eschews the use of a chest strap to gauge and record heart rate data. A new app called Mio Go was also announced, and it can connect with the Link or Alpha and measure the speed and difficulty of the terrain you're training on. It's expected to become available in March for $99. The Go app will be free and work with the iPhone (4S and above) and Android (version 4.3 and above).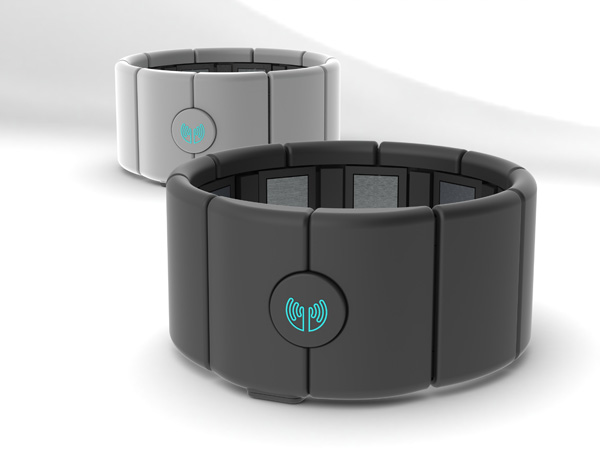 Thalmic Labs
This startup from Kitchener, ON showcased its Myo Armband, which is focused on gesture control as a way to control devices via Bluetooth. Wearing the Myo, a user could do things as varied as playing Call of Duty on a PC, handling music playback on a mobile device or piloting Parrot's AR.Drone. Myo will be developing its own apps, as well as opening up to third-party developers to expand and enhance the product's capabilities. The company expects to launch to market in the first half of the year, though no pricing has been set yet.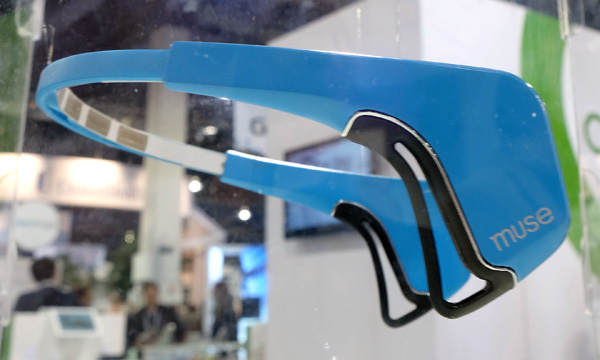 InteraXon
This Toronto-based company first introduced its Muse brainwave-sensing headband at last year's CES, and was back again this year to show a more polished design and confirm that it will launch to market by the end of the year at a price point of $300 (pre-orders are $269). The Muse contains seven sensors that monitor brainwaves and visualizes them on a smartphone or tablet app. The company isn't technically offering this is a medical solution, but more as a means to relieve stress and renew focus and relaxation in a meditative state.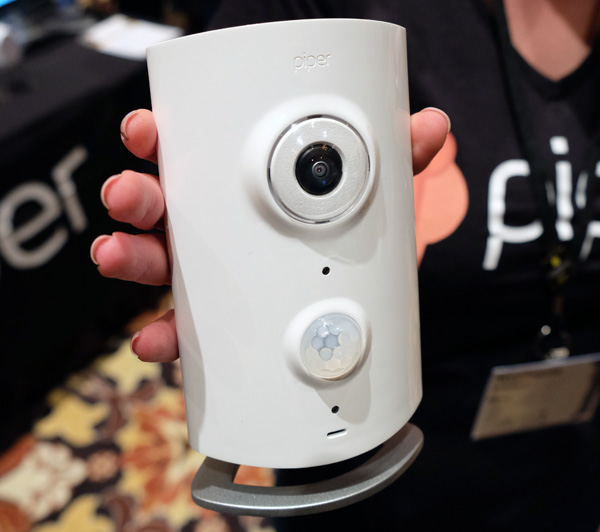 Piper
Hailing from Ottawa, this company started out at Kickstarter, having created a camera that straddles the line between security and home automation. The camera itself is also equipped with a motion detector, microphone, siren and battery backup. All of this is accessible via an iOS or Android device, where the Piper app lets you customize settings so that the camera sounds a siren when it recognizes motion while you're not home (the motion sensitivity can be adjusted so that pets don't set it off), or start recording a video when a loud sound is detected. This can be expanded further through other automation products that use the Z-Wave wireless communication protocols. The camera begins shipping to Canada and the U.S. this month and costs $239 for the base unit.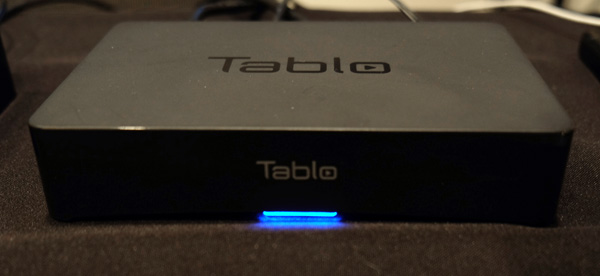 Nuvyyo
Another Ottawa-based company that has made a couple of other products in the past, introduced the Tablo, a set top box that connects directly to a digital antenna and streams live TV signals to mobile devices and streaming boxes. It will work with iOS and Android apps, along with HTML5 Web browsers, which effectively means it can work on BlackBerry 10 and Windows Phone, too. There will be apps for Apple TV and Roku, and the Chromecast to follow (Google's $35 HDMI dongle that is currently not available in Canada). Streaming is limited to within the home network for now, but a software update in the next few months will open up remote access, so you can watch from anywhere. The box will begin shipping in February for $219, plus a monthly subscription of $5 per month. You can also choose to pay $50 for the year or $150 for lifetime service.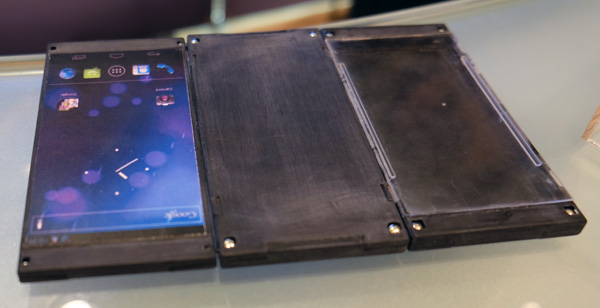 Nano Magnetics
Situated north of Toronto, this startup is looking to change how devices transfer information and interact with each other by eliminating wires and using magnetic connectors to do the job. Calling it Nanoport, the magnets placed on devices run on the same bus as USB, allowing file transfer speeds between two mobile devices that match those of a regular USB cable. The possibilities seem impressive, particularly since this can theoretically apply to everything from cameras to appliances. The company confirmed that an Android smartphone will launch this year that will have magnets built-in, though could not confirm who will make the device or when it will launch.
Some other notable companies at the show that we weren't able to see include Nix from Hamilton, ON, who have created a small device that can accurately match the colour from any surface or object onto an iOS or Android app — something interior designers and renovators might like. Toronto's Kiwi Wearables showed off its Move sensor that clips on to your body and manages to include tracking movement, voice commands and gesture controls. And there's also 4iii Innovations from Cochrane, AB, which focuses on making wearable products aimed at athletes.