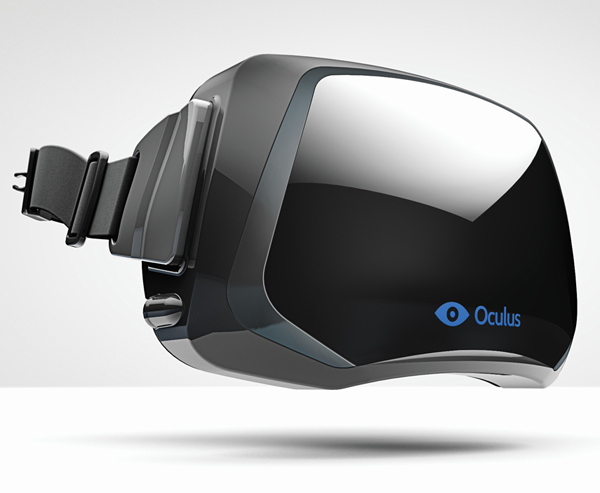 Facebook has made yet another high-profile acquisition by announcing yesterday that it will pay $2 billion (U.S.) to bring Oculus into the fold, a company that has made some headlines with its virtual reality technology.
Those who follow the video game industry have likely heard of the Oculus Rift, a promising headset that immerses the user in a virtual reality environment, making it a good fit for gaming. The product hasn't launched yet, but has garnered a lot of interest from developers who want to leverage the technology for their games. As of the announcement, over 75,000 of them had ordered the headset to understand how it works and what they can do with it.
Facebook is looking beyond just gaming and plans to extend it to other use cases, particularly communications and entertainment. The company even made a statement saying virtual reality is a "strong candidate" to become the next social and communications platform. CEO Mark Zuckerberg went further, saying Oculus has the potential to be "the most social platform ever".
He acknowledged that gaming will have to be the entry point for the Rift, allowing Oculus to essentially operate autonomously under Facebook's auspices. From there, it appears the plan is to raise the stakes and apply the technology to other areas. Zuckerberg describes this in part of his statement:
"After games, we're going to make Oculus a platform for many other experiences. Imagine enjoying a court side seat at a game, studying in a classroom of students and teachers all over the world or consulting with a doctor face-to-face — just by putting on goggles in your home," he says. "This is really a new communication platform. By feeling truly present, you can share unbounded spaces and experiences with the people in your life. Imagine sharing not just moments with your friends online, but entire experiences and adventures."
Social gaming has been a part of Facebook's rise to prominence, but it hasn't translated to a more serious brand of gaming. Moreover, Oculus' technology has mobile implications that were probably very appealing to Zuckerberg and co., who have only recently been able to turn a corner on that front by making it profitable. If virtual reality is to be the next big thing in gaming, then it's easy to see why Facebook wouldn't want to be left out.
Even from a communication standpoint, the possibility of being able to see something from someone else's point of view is intriguing. It wouldn't be enough to just do a video chat, like FaceTime or Skype, for instance, it could be like seeing a tour on someone else's vacation in real-time while they're on it.
Oculus has its share of supporters and purists have already taken to Twitter, and ironically, Facebook, to voice their dismay and opposition to the deal. Time will tell whether or not the acquisition proves fruitful for both sides, but as of now, Facebook has entered the business of virtual reality and made it clear that its future in this reality will benefit greatly from it.