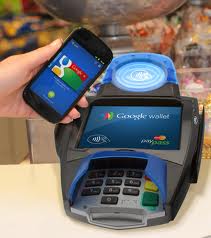 By Gadjo Cardenas Sevilla
NFC or Near Field Communications has long been heralded as the answer to mobile payments yet nobody talks about the feature anymore and other payment solutions are emerging.It has been a few years since NFC (Near Field Communication) features on smartphones were being pushed as the end-all, be-all solution to enabling mobile touchless payments on smartphones and tablets. NFC is a derivative of Bluetooth which requires devices to be very close to each other in order to transfer information, trigger authorization and enable transactions.
The utopian ideal was that we could carry our identities and our credit and debit cards on our iPhones or Androids and could use these to pay for small-value purchases, double as event or airline tickets and even act as ID and access control solutions. Of course, losing the smartphone or tablet means losing all this other valuable information and that was part of the problem that needed to be addressed.
NFC was a cheap, easy to deploy solution for smartphone manufacturers but it required substantial investment and training from retailers in order to work. More importantly, there was no established standard between banks, credit card companies, retailers and transaction facilitators to make this a truly universal and viable solution.
Sure, credit card companies spearheaded their own test projects, even here in Canada we've had the ability to purchase coffee using our BlackBerries but this was limited to Tim Horton's franchises and only through specific phone models running on the Rogers network.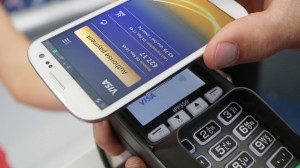 NFC really didn't fail at anything. It is just a conduit, the main cog that connects individual smartphones and other devices for authorization and transfer. Yes, touchless payments exist but there's still no universal solution.
Whatever technology is deployed to solve the challenges of mobile payment needs to be backed by a large consortium of developers, hardware manufacturers, banks, credit card companies and most importantly the merchants who need to invest in the infrastructure and training of personnel in order to make it all happen.
Alternatives to NFC have emerged, most notable is Apple's Passbook feature that generates QR Codes which can be scanned by existing equipment. It is most notably used at Starbuck's stores to purchase coffee or to check into flights, concerts and other venues. Passbook only requires a touchscreen and is also a touchless form of payment.
This means the opportunities are still out there and whether or not NFC is the technology that does enable this, there is still a need for secure, quick and efficient mobile payments that turn smartphones into secure and effective mobile wallets.